Bruno Fernandes scored his third goal of the season in Manchester United's Carabao Cup victory against Aston Villa.
It's not exactly been a prolific campaign from the Portuguese maestro, who finished as the team's top scorer in the 2020/21 season.
There are reasons for Fernandes' lack of goals. He has not taken any penalties this season. But the presence of Cristiano Ronaldo is also a contributory factor – as it was last season.
There is one key theme with the goals Fernandes has scored this season – they have all been in games Ronaldo has not been on the pitch.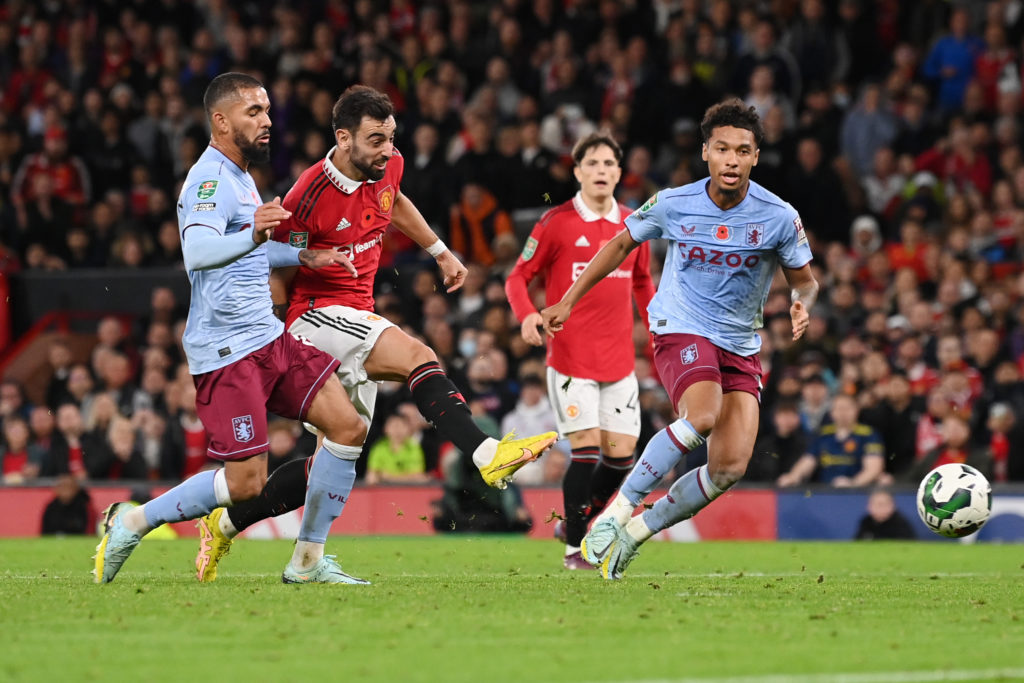 Bruno Fernandes three goals this season have one factor in common
Bruno Fernandes plays more freely without Cristiano Ronaldo, the proof is in his goalscoring.
Fernandes' opening goal of the season was away at Southampton, with Ronaldo sitting on the bench.
This was followed several weeks later by another strike in the home victory against Tottenham, a game Ronaldo did not play.
Last night Ronaldo was 'ill' and played no part against Villa. Fernandes scored his third goal of the season. This is no coincidence.
Fernandes tends to take more responsibility with Ronaldo out, but there is also tactical reason too. Ronaldo tends to drop deep, into the space the team's number 8 likes to occupy.
Manchester United are better without Ronaldo
This was the first match Manchester United have scored four goals in under Erik ten Hag. It is notable that it came without Cristiano Ronaldo.
Ronaldo's future is uncertain. His contract expires next summer and he expressed a desire to leave in the summer.
A January move cannot be ruled out if the right offer for club and player come in, and this would free United up for more displays like we saw last night.
Have something to tell us about this article?
Let us know