Manchester United star Bruno Fernandes shows he 'gets it' with a message after the opening day win.
Erik ten Hag's side did not produce a good performance against Wolves. Hopes of a rip-roaring four or five goal win, will wait for another day. 1-0 had to do.
It was about as unconvincing a 1-0 win as you could possibly get. Wolves had more chances and more Expected Goals than United, and should really have had a late penalty.
Captain Bruno Fernandes was under no illusions that Manchester United have lots of work to do.
READ: Confirmed Manchester United transfers in, out, loans, releases, youth for 2023/24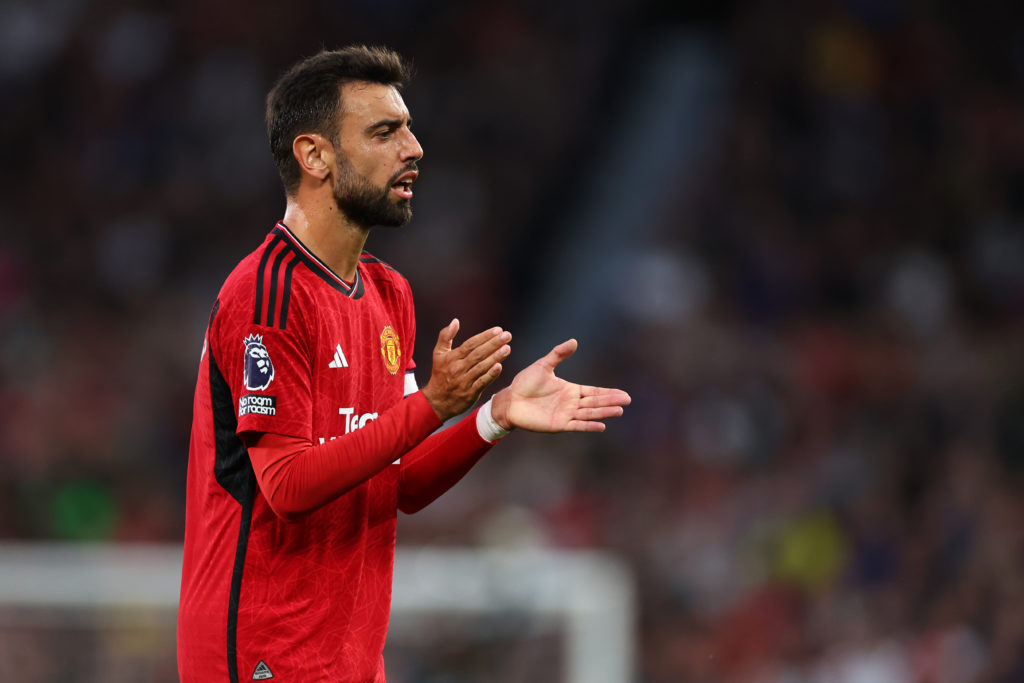 Bruno Fernandes reaction
Bruno Fernandes sent a message out on Instagram after Manchester United's victory, and did not sugar coat the poor performance.
At the same time he was thrilled the team came away from the opening game with a win.
He wrote: "It wasn't the best game but we did the job 🙌🏼 Great fighting and team spirit to get the result 💪🏼".
MORE UNITED STORIES
Fernandes' message shows he recognises United have lots of improving to do, and that he understands why supporters were underwhelmed by the performance.
Fernandes role in United winner
Bruno Fernandes played a role in Manchester United's winning goal, slipping in the pass for Aaron Wan-Bissaka to set up Raphael Varane's header.
The assist and scorer came from unlikely sources, but it was no surprise Fernandes was involved. While a lot of what he tried did not come off against Wolves, Fernandes never stopped trying, and got there in the end.
Speaking to club media after the game, Fernandes said: "It's the kind of movement we trained, we don't train Rapha to be in the box, but he was there.
."Azza [Aaron Wan-Bissaka] made a great movement, I had to find him in behind the defenders and he did a great cross to Rapha, and Rapha was there to put it in and I'm really happy for that."
Related Topics