Bruno Fernandes has told The Times he is excited to play alongside Christian Eriksen for Manchester United.
While many believe Eriksen is coming into provide competition for Fernandes, there is chance Erik ten Hag finds a way for them both to play in the same line-up.
Eriksen is capable of playing a deeper role in midfield and Fernandes has at times also dropped deeper into a 4-3-3 from a 4-2-3-1, and a manager as skilled tactically as Erik ten Hag will be able to make it work.
Fernandes believes he will be able to learn from Eriksen, a player who is three years older than him, and has more Premier League experience.
READ MORE: Confirmed Manchester United transfers, ins, outs, loans, releases for 2022/23
Fernandes says he can't wait to play alongside Eriksen
Eriksen's deal to sign for United was confirmed last week and the club are hoping he will be able to feature in one of the two pre-season matches on July 30 and 31.
New teammate Bruno Fernandes said: "I always learn from players who play similar positions as me. I think Christian has been an amazing player in the past and even last season when he played for Brentford, he was amazing for them.
"He's such a good quality player for us and I'm looking forward to playing alongside him because I think the best players make you play better."
Fernandes is right in two ways. Competition can spur them both on, and on the pitch, they could strike up a real connection.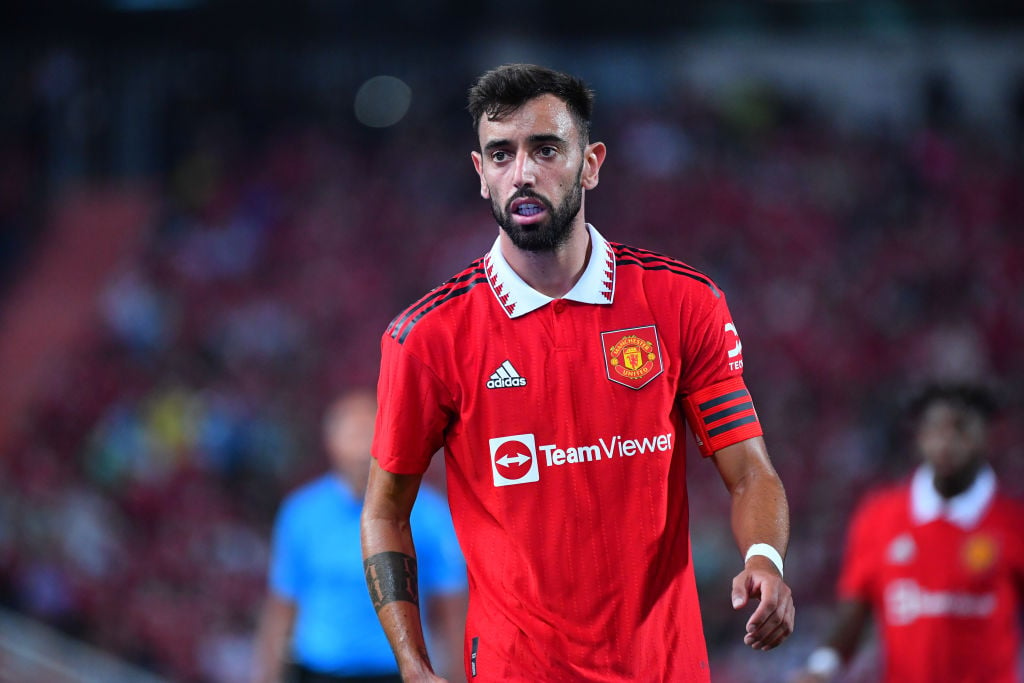 There were positive early signs when Fernandes and Juan Mata played together, but the Spaniard was at the stage of his career where he was never going to feature regularly.
Eriksen is more adept at playing a deeper midfield role, and has a new energy about him after his comeback from a near life-ending moment at Euro 2020.
United are very lucky to sign him, and the deal could end up as one of the best additions any club makes all summer.
Eriksen's arrival will allow United to use Fernandes more sparingly and rotate him more often. A lack of rest has been a problem for him during his two and a half years at the club, in which he has already played 125 games for the Red Devils.
Have something to tell us about this article?
Let us know