Bruno Fernandes has dropped a subtle dig at Manchester United amid David De Gea's exit.
David De Gea has officially left Manchester United. It's going to be very strange not seeing the Spaniard between the sticks for us next season.
De Gea has been an ever-present figure at Old Trafford and has been one of United's standout players over the last 10 years. He'll go down as a United legend.
This is why a lot are unhappy about the way the club has gone about his departure – including one of the players in Bruno Fernandes.
READ: Man Utd Fixture List 23/24: Next Game, Key Dates and More
Bruno subtle dig at United
The Portuguese Magnifico took to Instagram following the announcement that De Gea would be leaving and may have had a subtle dig at the club in the process.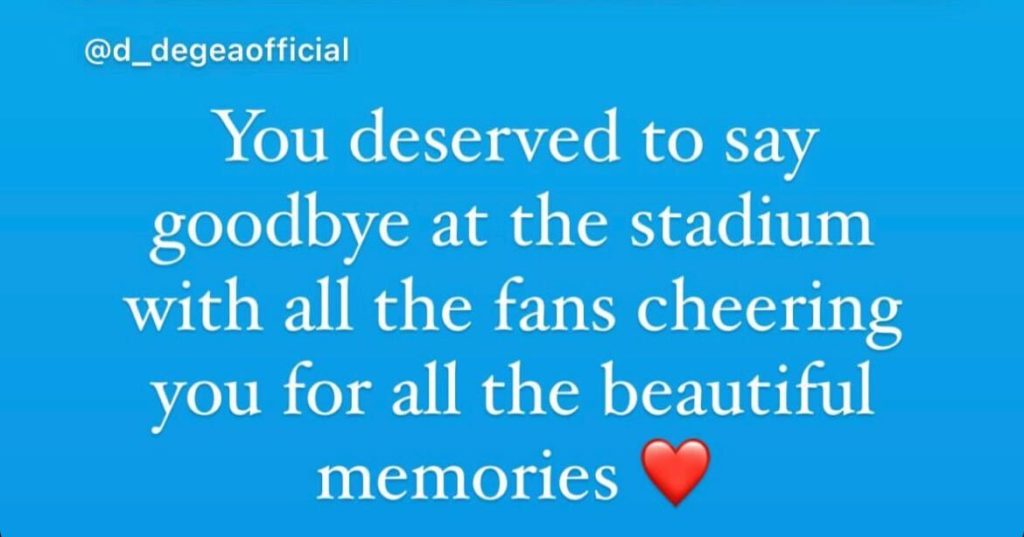 'You deserved to say goodbye at the stadium with all the fans cheering you for all the beautiful memories,' the post reads.
MORE UNITED STORIES
We'd be inclined to agree with Bruno. De Gea has been treated awfully by the club, and for the service he's given to Manchester United – his underwhelming farewell from the club is borderline terrible.
He at least deserved one final game at Old Trafford where the fans could give him a real send-off. Instead, he was messed around by the club, made jobless on his wedding day and will now have to locate elsewhere for the beginning of the 23/24 season.
The Spaniard himself was also not happy with the way things were handled. He tweeted a 'juggling' emoji before the decision was made, indicating that the process was a bit of a circus.
Dave now will have to find a new club, with no real front-runners at the moment. Thanks for the wonderful memories, David!
Related Topics