Following the FA Cup final loss to Manchester City, Bruno Fernandes has issues a promise to for next season.
Speaking to the BBC post game Bruno Fernandes insisted that this isn't the end destination for United.
"We will come back next season and try to win bigger trophies."
This is an important reminder from the captain, that while this feels awful now, next season we go for the Premier League and other bigger cups.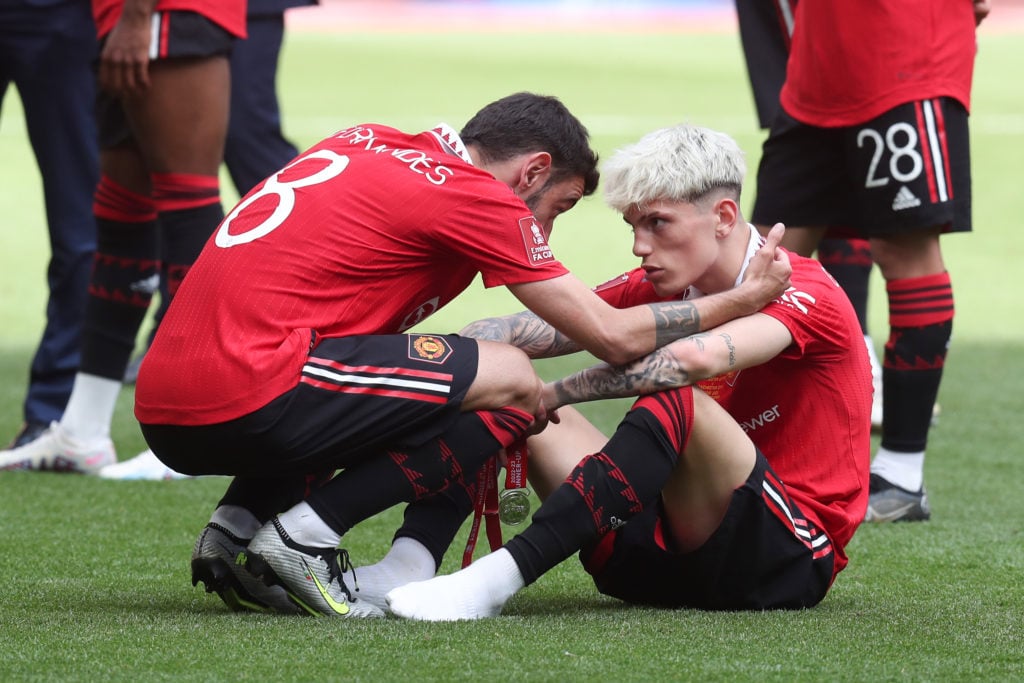 Fernandes continued to discuss the mood in the United dressing room after the loss.
He said that, "Everyone is down. It's really difficult."
A disappointing end to what was a positive season finishing 3rd with silverware to boot. Fernandes will likely soon be confirmed as the clubs official captain and has really acted like one in the wake this devastating defeat.
Fernandes thanks the fans
The Portuguese midfielder continued to send a message to the fans. He apologised that they couldn't get the job done while thanking for the support at Wembley.
MORE UNITED STORIES
"We are disappointed that we couldn't give them the joy they deserve. We are grateful for everything they have done this season."
This a fitting message to end the season, in a year which has seen the fans once again fall in love with their team.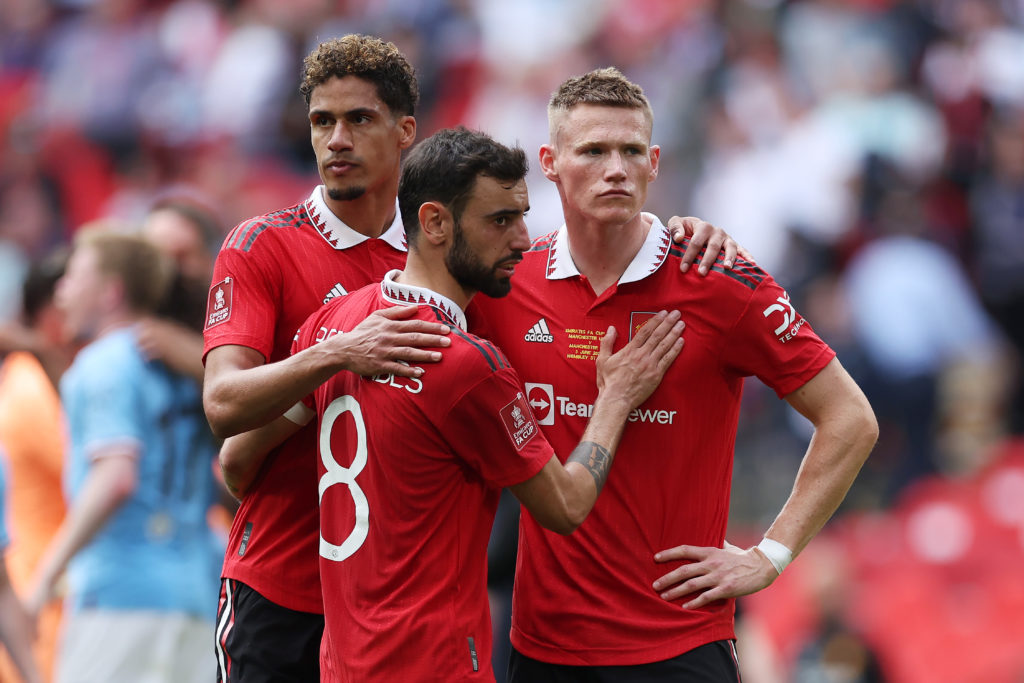 Next season continues to shape up as an exciting year. A year which might see us have a real go at the league title.
All eyes now turn to the summer transfer window which many fans hop will include an overhaul.