Manchester United midfielder Casemiro has been criticised over his performance for Brazil against Peru.
In an ideal world, over the international break Casemiro would have been given a break. This was not on Brazil's agenda at all, with the World Cup qualifiers kicking off in South America, and Casemiro being given the captaincy on a permanent basis.
However, all this has done is increase the spotlight on the midfielder, and the reaction to Casemiro's performance in midweek in Brazil's 1-0 win over Peru was an instance of the high standards the country's supporters hold all their players to.
The Manchester United star was called out for a below-par display, in which Brazil relied on PSG centre-back Marquinhos scoring an injury-time winner.
READ: Confirmed Manchester United transfers in, out, loans, releases, youth for 2023/24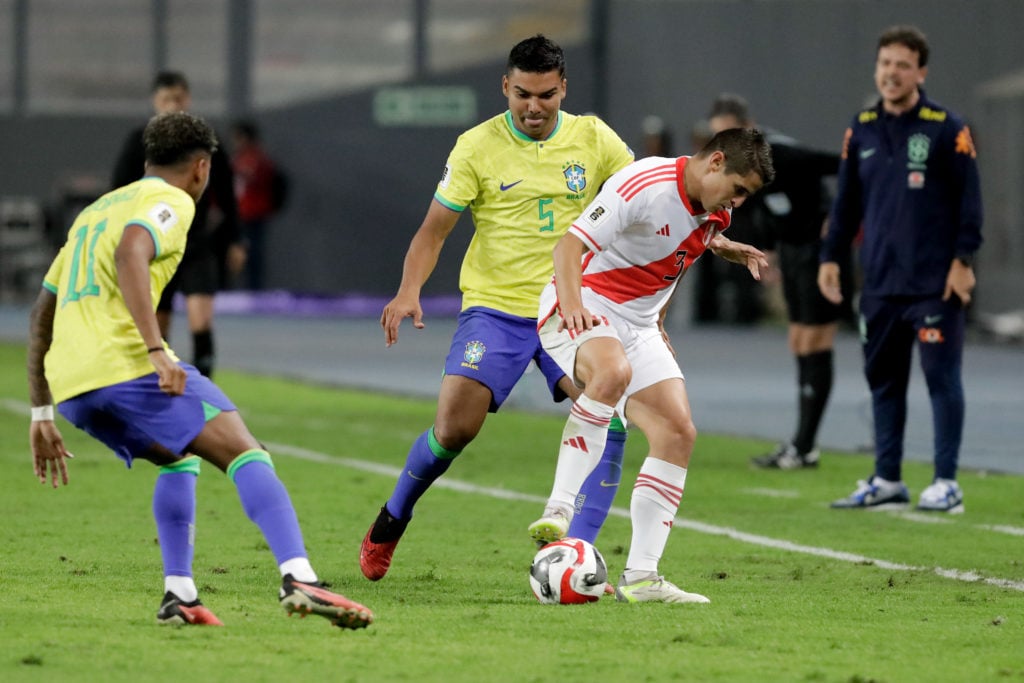 Casemiro criticised in Brazil
Casemiro worked hard off the ball, winning five of six tackles, but on the ball, he was seen as too wasteful in possession, completing only 83 per cent of his passes.
He was called out by Brazilian outlet Terra, which noted: "The excellent midfielder Casemiro had his worst performance for the national team. He made everything wrong and gave the fans goosebumps."
Lance reported: "Brazil was the target of a lot of criticism on social media and among the team's negative highlights is Casemiro.
MORE UNITED STORIES
"The midfielder missed many passes when passing the ball and did not perform well. However, Fernando Diniz chose to leave him on the field for the 90 minutes, something that was also criticized on social media."
Globo Esporte graded Casemiro's performance a 5.5 out of 10. The vote from fans was more brutal – just 3.7/10 – with only Richarlison lower with 3.4/10.
The outlet noted: "Pressured by the marking, he had difficulties. He also missed short passes, which he doesn't tend to miss."
No rest for Casemiro
Casemiro will be right back to action this weekend when Manchester United take on Brighton. Then days later, the Red Devils take on Bayern Munich in Germany.
These are very tough games and United need Casemiro to be at his best, and not deliver the type of rusty display he did for his country.
Related Topics