Manchester United midfielder Scott McTominay just cannot stop scoring at international level for Scotland.
Scotland manager Steve Clarke appears to have struck gold with the way he is utilising Scott McTominay right now.
The Manchester United midfielder is playing in an advanced role, and took just six minutes to score in Scotland's win over Cyprus.
It took his Euro 2024 qualifying tally to six goals, joint leader along with Rasmus Hojlund and Romelu Lukaku.
READ: Confirmed Manchester United transfers in, out, loans, releases, youth for 2023/24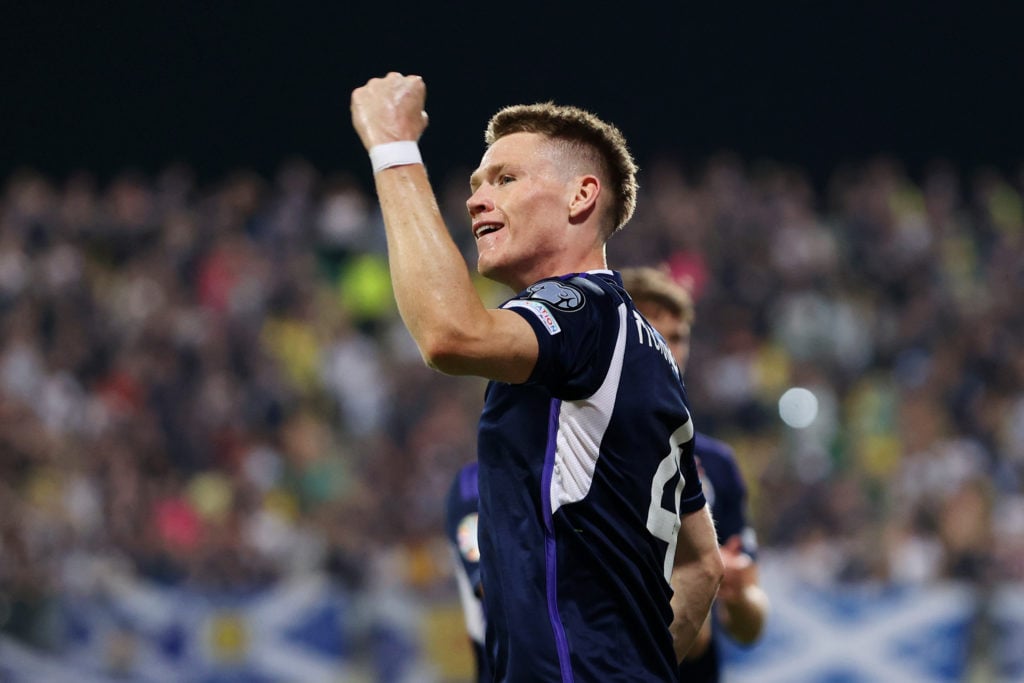 Scott McTominay scores again
Scott McTominay has helped Scotland to the top of their group with five wins from five qualifying games, including a victory over Spain, in which he scored both goals.
Speaking after the game via The Herald, McTominay gave a balanced assessment, commenting: "For us it is relatively simple. We have just got to keep our feet on the ground and keep trying to win games and not concede goals.
"For us, that is the goal, that is the ambition. I feel like we have got half a foot in the door. But the job isn't done."
MORE UNITED STORIES
Scotland face England in a 'friendly' on Tuesday night, which could see McTominay line up against Manchester United teammate Harry Maguire, if both are selected.
Maguire was one of the Manchester United connections to reach out to McTominay on Instagram, along with captain Bruno Fernandes and striker coach Benni McCarthy.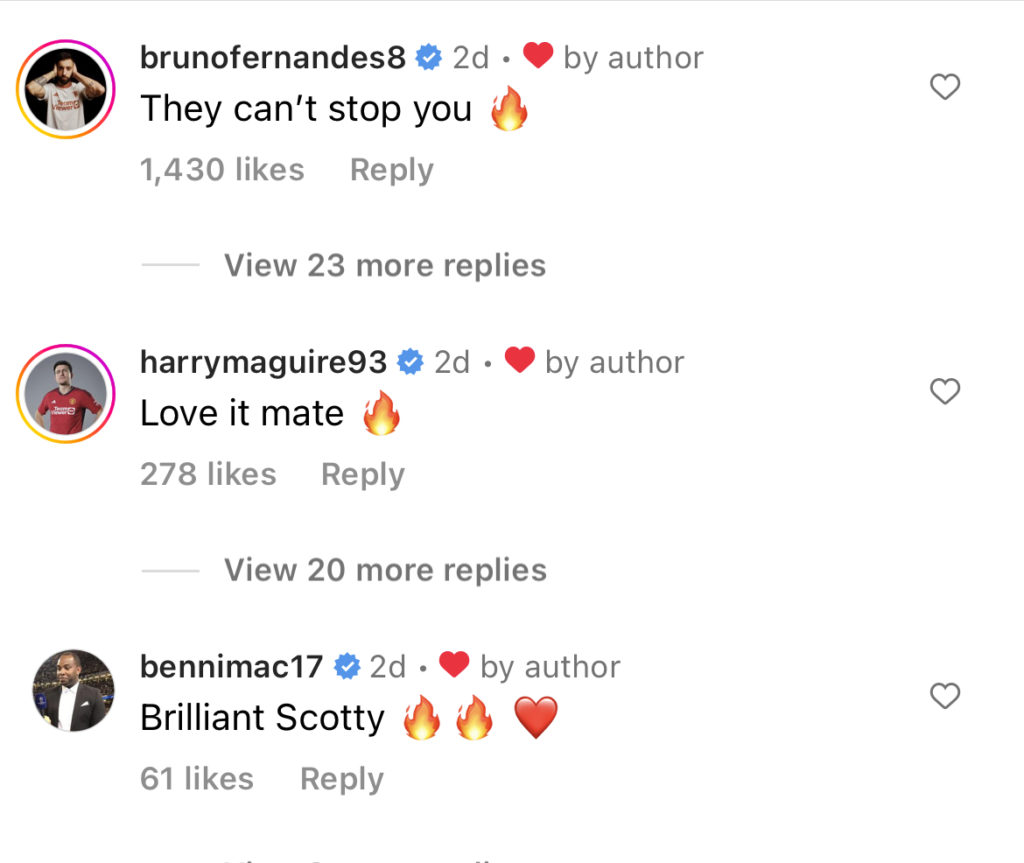 Benni McCarthy could work with McTominay striker qualities
Benni McCarthy is the Manchester United striker coach, who was widely hailed after helping Marcus Rashford to regain his form.
Scott McTominay actually began his career in Manchester United's youth ranks as a striker, before converting to midfield.
But it does feel as though United have gone too far the other way, trying to convert the player into a defensive midfielder, which has not worked as intended, and not harnessed his talents in the best possible way.
Steve Clarke seems to have found the right groove with Scotland, where McTominay is proving valuable as a goalscorer.
McTominay as a striker could not do any worse than Wout Weghorst did last season, or even Anthony Martial now.
Competition for midfield spots is high at United, but it would seem a waste of McTominay's ability not to try him out in an advanced role, at some stage.
Benni McCarthy is paying attention. Erik ten Hag will almost certainly be asked about the Scotland star at his press conference ahead of the Brighton game.
Related Topics