A BBC reporter has explained why Matej Kovar and the recently acquired Jonny Evans have not been included in the US tour squad, despite being involved in the previous two fixtures.
Evans was definitely someone that no United fan expected to see on the tour this year. The Athletic reported the 35-year-old signed a short-term contract on the 18th of July 2023.
He looked so comfortable in the centre-half slot next to Will Fish. It's like he never left. He also played in front of Kovar, who said it was 'a pleasure' to play alongside him.
Kovar was also very assured during his two-game stint in goal, keeping two clean sheets. This is why fans have been left baffled as to why the two have been snubbed from the next stage of the tour.
READ: Manchester United Pre-Season Tour 2023: Fixtures, How to Watch, Tickets & Everything Else You Need To Know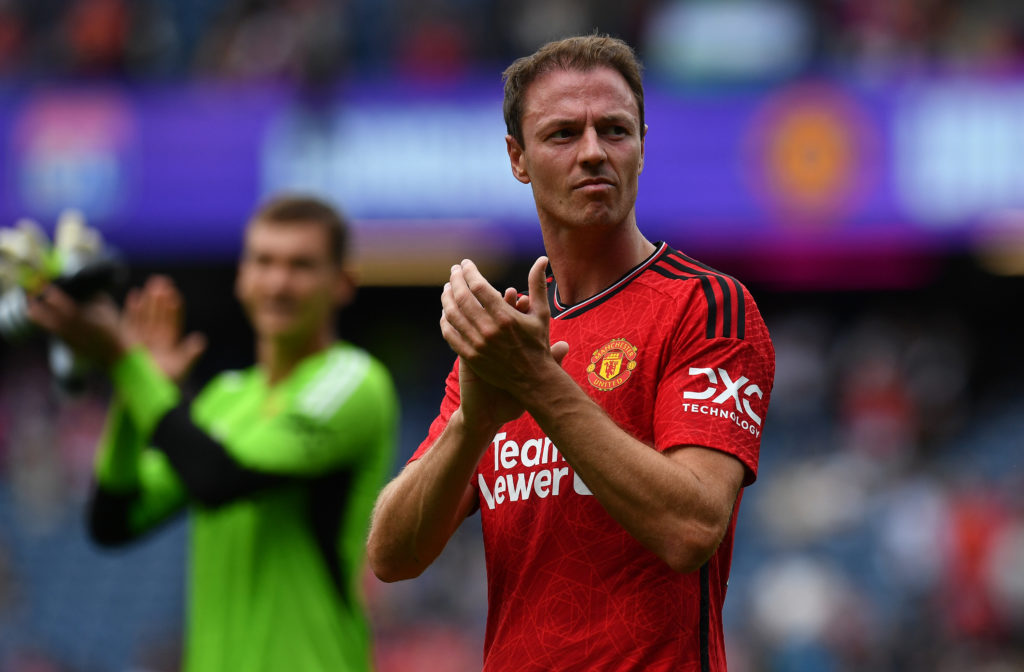 BBC journalist explains Kovar and Evans tour snub
As explained here by BBC journalist Simon Stone – these are the reasons why the pair have been snubbed from the US tour side.
"Manchester United expect Matej Kovar to go out on loan, hence not in the travelling squad. Jonny Evans will be with the academy group heading to San Diego," Simon explained.
MORE UNITED STORIES
This does make perfect sense. The pairs exclusion altogether would've been extremely baffling, considering neither put a foot wrong in the minutes they featured.
Kovar could certainly be a keeper for the future, so it's important to maintain his growth. A loan is an excellent move for the Czech shot-stopper.
As for Evans, he'll provide a level head and some much-needed experience as the academy side take on Wrexham in San Diego.
It'll be a fantastic, but daunting opportunity for the young lads – so it's of the utmost importance a figure like the 35-year-old is there to take some of the pressure off.
Related Topics