After Ipswich Town picked up two wins from two at the start of the new Championship campaign, the hosts of the excellent Not the Top 20 podcast would have been left feeling somewhat vindicated.
The cynics, after all, were out in force when those EFL obsessives – during their season preview earlier in August – predicted another promotion push for an Ipswich side back in the second-tier for the first time since 2019.
But such is the belief in Kieran McKenna – the former Manchester United assistant going solo at Portman Road after spending three years as a backing dancer to Ole Gunnar Solksjaer – the Not the Top 20 experts had no qualms labelling Ipswich a runaway train of a football team.
One capable of smashing their way through the Championship before steaming into the hallowed destination of the Premier League.
READ MORE: Manchester United transfer history 2013 to present day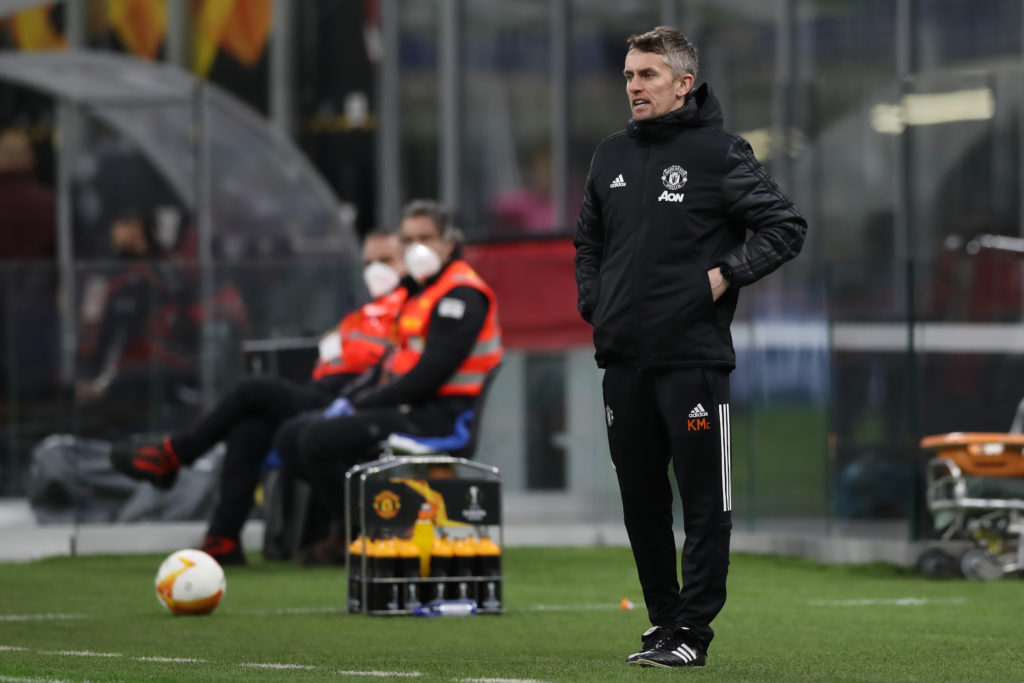 Kieran McKenna thriving after Manchester United
Wins over Sunderland and Stoke mean Ipswich are one of only two sides boasting a perfect record after two matchdays. Leicester City are the other.
What's more, since February 18th, McKenna's side have accumulated a remarkable 47 points from 51 available. Or, if you like, 15 wins out of 17. And, if you were to add up all the goals Ipswich have scored and conceded in that 17 game run, you'd end up with an aggregate score of 49-5.
'Astonishing consistency', as the Second Tier podcast put it.
MORE UNITED STORIES
Solskjaer, during their time together at Old Trafford, spoke glowingly about McKenna's attention to detail, his 'defensive organisation', and his excellent communication skills (The Athletic).
Ipswich left-back Leif Davis is well-placed to pass judgement on a 37-year-old coach who also spent time at Tottenham earlier in his career. Davis, after all, honed his talents under one of the century's most iconic tacticians at Leeds United. And he sees a lot of similarities between his old boss and his current one.
'Exactly the same' as Marcelo Bielsa
"A lot of people have asked me what (McKenna) is like compared to Marcelo Bielsa," Davis tells The Athletic. "He's exactly the same. His demands in training, his intensity of training, the way he wants to make everyone better.
"He wants the players to be really fit. 'If you don't want to run', he says, 'you might as well not be here.'
"That suits me because I love running. He's developed me in so many other ways; my heading, my one-v-one defending.
"Everything has worked out just as I hoped."
Michael Carrick of Middlesbrough was the former Man United coach expected to take the Championship by storm this season. But with Boro bottom and Ipswich top, if one of Solskjaer's old assistants is working on the Premier League stage in 2024/25, do not be too surprised if it is McKenna rather than Carrick.
Related Topics