Manchester United defender Lisandro Martinez sat out Argentina's World Cup qualifying win over Bolivia.
There may be reason for Manchester United to be nervous over the fitness of Lisandro Martinez, heading into this coming weekend.
Martinez limped off against Arsenal, although when he flew off to Argentina, there was a belief his injury was not serious.
Now he has missed both of Argentina's games, and did not even make the bench for last night's victory.
READ: Confirmed Manchester United transfers in, out, loans, releases, youth for 2023/24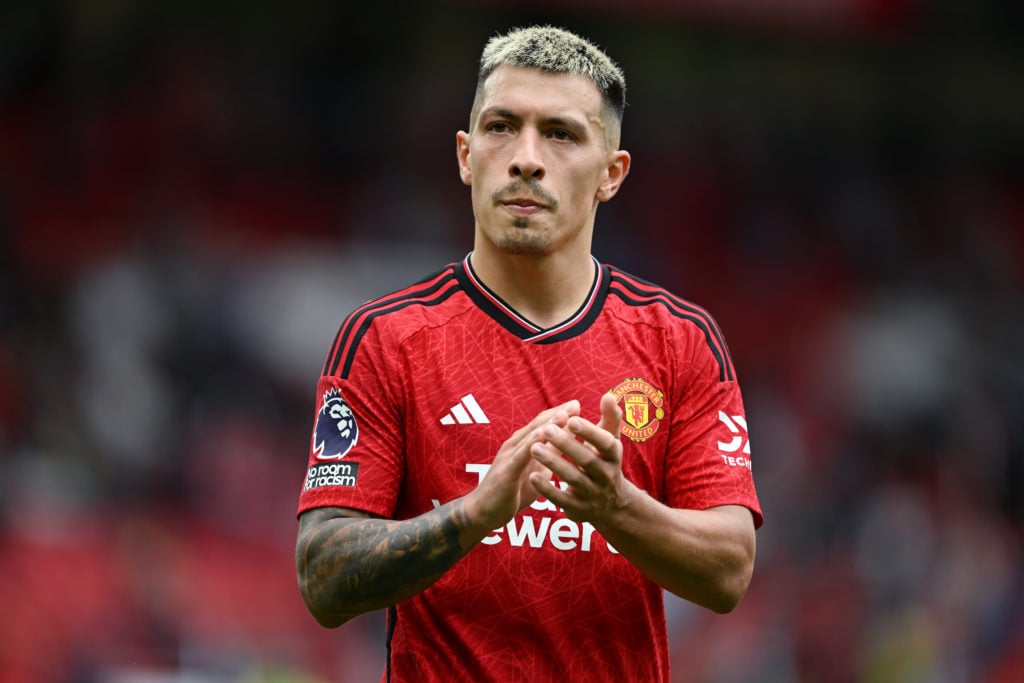 Lisandro Martinez injury – what we know
Manager Lionel Scaloni said last week ahead of Argentina's match with Ecuador, that he would sit out, and review before facing Bolivia. He was quoted by Doble Amarilla "In principle, for tomorrow's game it is a bit rushed. We'll see for the second one."
Describing the injury itself, he commented: "Lisandro had surgery some time ago for a foot problem. The other day he suffered some discomfort and went out as a precaution, but he is fine. It is up to us if we want to take risks, but there are other teammates who can do it well."
Argentina are blessed with options so it was not necessary for Scaloni to take any risks with Martinez.
MORE UNITED STORIES
And to that end, it is good news he was not rushed into action, and has been afforded the chance to rest up.
But not even making the bench, is enough to cause a little concern. Why was he not sent back early?
Manchester United face Brighton on Saturday and then Bayern Munich days later. There is no guarantee Martinez is available to play, and it could be Victor Lindelof and Harry Maguire starting this weekend.
Alejandro Garnacho secures Argentina future
One Manchester United player did feature, Alejandro Garnacho came off the bench in the 85th minute with Argentina 3-0 up.
This was a significant moment for the 19-year-old as it was his third international appearance, and means Garnacho can no longer switch nationality to Spain at a later date.
It would have been more reassuring to see Martinez come on too and make a five-minute cameo and demonstrate his fitness. He will have to be assessed when he returns to Carrington.
Related Topics