Manchester United are being linked with a desperate move for free agent winger Anwar El Ghazi.
Right now it feels like Manchester United are in a strange place. Where pretty much any story could come out, and it seems believable, because the club appears to be an absolute basket-case.
Whether this be the ill-judged attempt to bring back Mason Greenwood, or the simple failure to order Danish letter ø for Rasmus Hojlund's replica shirts, anything can happen at Old Trafford.
This includes making a potential move for Anwar El Ghazi, now a free agent. The Mail report he could be added to the squad, with uncertainty hanging over Antony and Jadon Sancho.
READ MORE: Manchester United transfer history 2013 to present day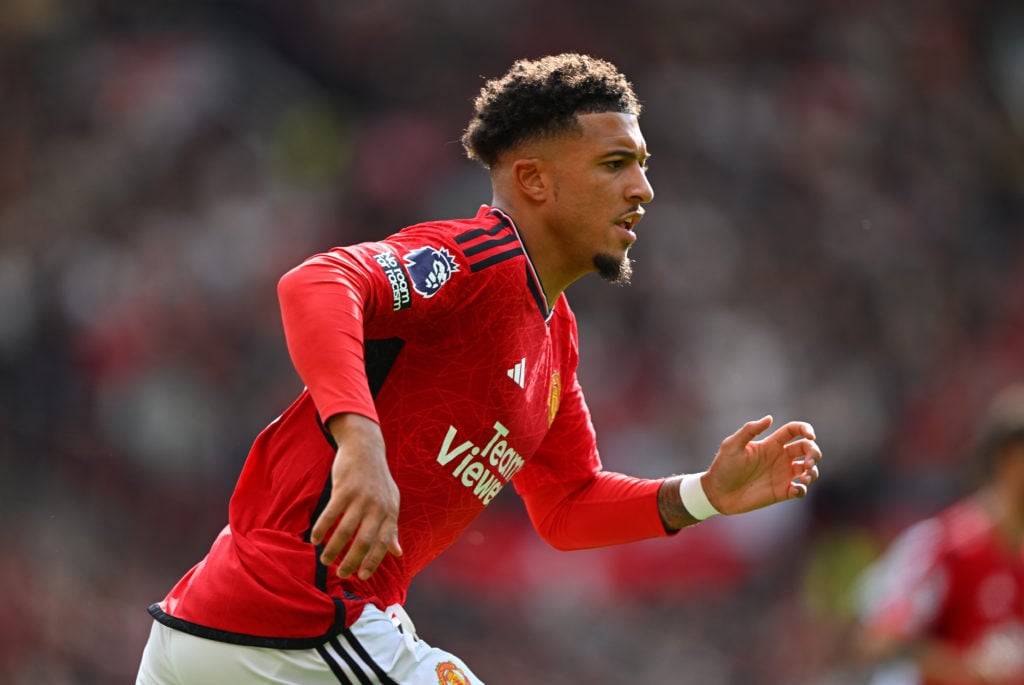 Repercussions of El Ghazi move grim for Sancho
A move for Anwar El Ghazi would be a short-term fix which could cause more problems than it solves.
We expect Antony to be back at some stage. However, there is no timescale set on his return. There are two players who should be able to cover it, Jadon Sancho and Facundo Pellistri.
If United decide to sign El Ghazi, then it would effectively spell the end of both players' careers at the club, as they would seek exits in January.
MORE UNITED STORIES
Sancho may be intending to do this anyway. The Star claimed yesterday he was set on a January move. But there is still time to turn this around.
Moving for El Ghazi now, would effectively be Erik ten Hag giving up on repairing the Sancho situation.
With three and a half full months before the transfer window re-opens, this would be an error. Ten Hag and Sancho must get together and resolve their differences, especially with Antony out.
Facundo Pellistri deserves chance
While Sancho has had some chances, not as many as he would like, Facundo Pellistri has barely had any.
Since joining in October 2020, he has managed just one start for Manchester United.
He is a Uruguay international regular and now with question marks over Antony and Sancho, opportunity beckons.
To sign a free agent now, and block his path, would be a disaster for Pellistri. He might as well start packing his bags for a January move now, it would show Ten Hag really does not trust him.
It was one thing to cast Alvaro Fernandez out on loan to sign Sergio Reguilon. Pellistri at least is a full international, who already shown himself to be able to provide assists for United's first team. There is no need to sign Anwar El Ghazi.
The one silver lining would be El Ghazi being ineligible for Champions League football. Pellistri may get some chances. But a move would send a bleak message of distrust towards the Uruguayan.
Related Topics