Manchester United spent big on Antony last summer and there is a big responsibility on him to produce this season.
Antony's debut season at Manchester United was clouded by a hysterical media reaction to his £81.3 million price tag.
The Brazilian scored more goals (8) than England's golden boy Jack Grealish (6), and yet received 10 times more criticism.
Even a winner against Barcelona did not quell the critics, with Goal listing him among the most disappointing players of the season along with Richarlison, who did not score a single Premier League goal.
READ: Confirmed Manchester United transfers in, out, loans, releases, youth for 2023/24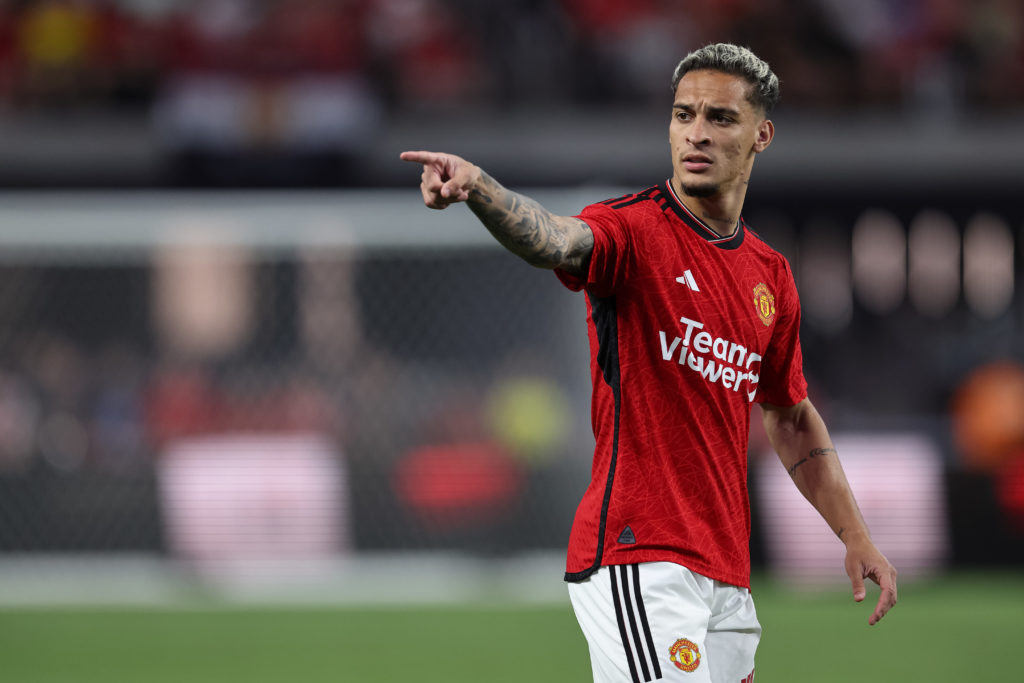 Antony still has work to do
It would be wrong to go too far the other way and insist Antony is perfect, because he quite clearly wasn't. He is a work in progress, and Manchester United fans want to see some work being put in to address his faults.
Antony has appeared too one-footed, unable to shoot with his right, becoming too predictable. He should score more goals, and his number of assists, just two, was not good enough.
For a first season, he showed some promise though, providing you could separate what you saw, from the over-inflated price tag, when he really should have cost around £40 million.
MORE UNITED STORIES
Better is expected in Antony's second season, and responsibility has just increased on him to step up.
Amad injury places pressure on Antony to deliver
The long awaited rise of Amad was expected to help Antony out and add competition to him for a spot in Manchester United's attack.
Yesterday the news came that Amad's pre-season injury will cause him to miss 'the first part of the season'. It could be weeks, and it could be months.
This places the pressure on Antony to deliver for Manchester United this coming season. A better second season is expected, with him more settled and hopefully free of injuries himself.
United need him to mix up his game more, especially with opposing defenders expected to wise up and try and stop him cutting inside to shoot with his left foot.
Amad may come back in a few weeks time, and provide useful competition for Antony, but until he does, the pressure is on the Brazilian to take responsibility and step up.
Antony has a vital role in Erik ten Hag's system, with his defensive contribution, intensity, and the shape he brings to the side immeasurable beyond simply goals and assists.
His absence was felt in FA Cup final, and on repeated occasions when he was substituted off, United were worse for it, see the defeat at Arsenal and collapse to the late draw at home to Sevilla.
Related Topics