Manchester United continue to look shy of a striker despite Rasmus Hojlund's long awaited arrival.
Rasmus Hojlund has arrived at Manchester United with a minor injury, which is unhelpful, but it also shines a spotlight on the club's lack of alternatives.
Manchester United used 26 different players over two friendly matches at the weekend, and predictably, Anthony Martial did not make the matchday squad for either.
The Frenchman has been out with a hamstring injury since the final league game of last season. Progress with his recovery has been slow.
READ: Confirmed Manchester United transfers in, out, loans, releases, youth for 2023/24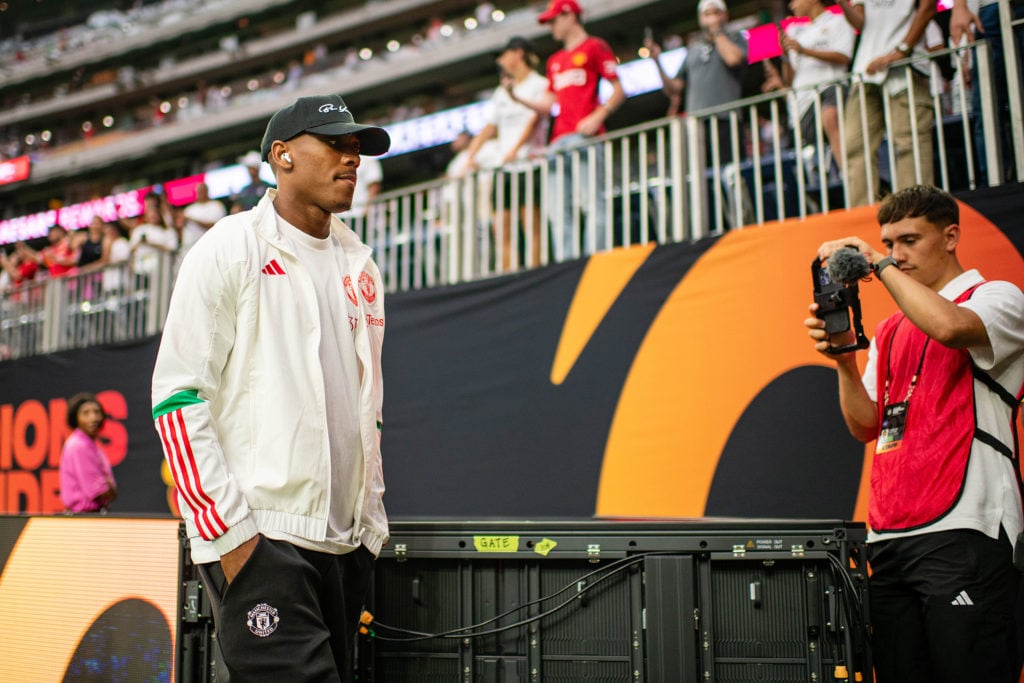 Anthony Martial still not fully fit
Anthony Martial did travel with the first team squad to the USA but has not played a single minute of pre-season so far. It was hoped he might have some involvement in one of the two final matches. Alas, he did not.
Martial has been pictured in first team training, however, Erik ten Hag is taking it very cautiously.
Wary of further setbacks, The Athletic report Ten Hag will not select Martial at all until he is fully convinced of his fitness. And even then, there is no guarantee he stays available.
MORE UNITED STORIES
Martial did not complete 90 minutes once last season and started only 11 Premier League games.
New striker still needed
Martial's continued unreliability demonstrates Manchester United need another option beyond Rasmus Hojlund.
Hojlund won't start every single game in every competition. He's only 20, and will need protecting, and will pick up the odd injury himself.
Martial is a back-up, but what's the point in a back-up if he is never available?
While this doesn't mean United should go and sign goalshy former loanee Wout Weghorst, there has to be a middle ground.
Either another young prospect, or an ageing veteran, who can fill in, take the pressure off Hojlund, and do the job Martial is being paid for and currently not doing.
Right now the Frenchman is United's missing man, and if he has shown anything over the past year, it's that when United need him, he will be in the treatment room.
Related Topics