Manchester United had two Argentine players in the starting line-up last time the team won the Carabao Cup in 2017, with Marcos Rojo and Sergio Romero in the line-up.
This time there was one in the team, who plays with the spirit of 11 men, Lisandro Martinez.
The defender nicknamed 'The Butcher' was magnificent, standing up to a physical Newcastle threat and making a mockery of suggestions he is too small to succeed in England.
Martinez has now lifted his first trophy as a Manchester United player, and it won't be the last. More could even follow this season.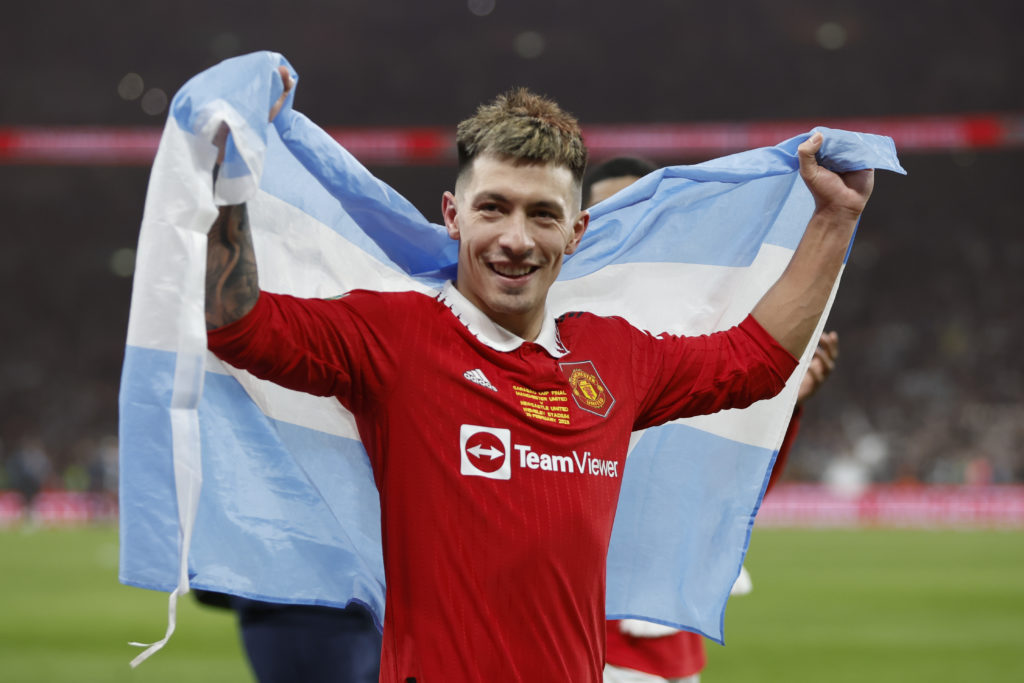 Reaction to Martinez cup win
Not all Argentina players at Manchester United have played with the same commitment and indomitable spirit which Lisandro Martinez possesses.
One who infamously did not, and just gave up, was Angel di Maria. The winger spent one trophyless season at the club under Louis van Gaal in 2014/15 before forcing an exit.
Now regarded as more of a villain who rarely if ever says anything positive about Manchester, Di Maria did show some love for Lisandro Martinez after the Carabao Cup win.
He responded to Martinez's Instagram post after Manchester United's 2-0 win over Newcastle at Wembley, showing his applause.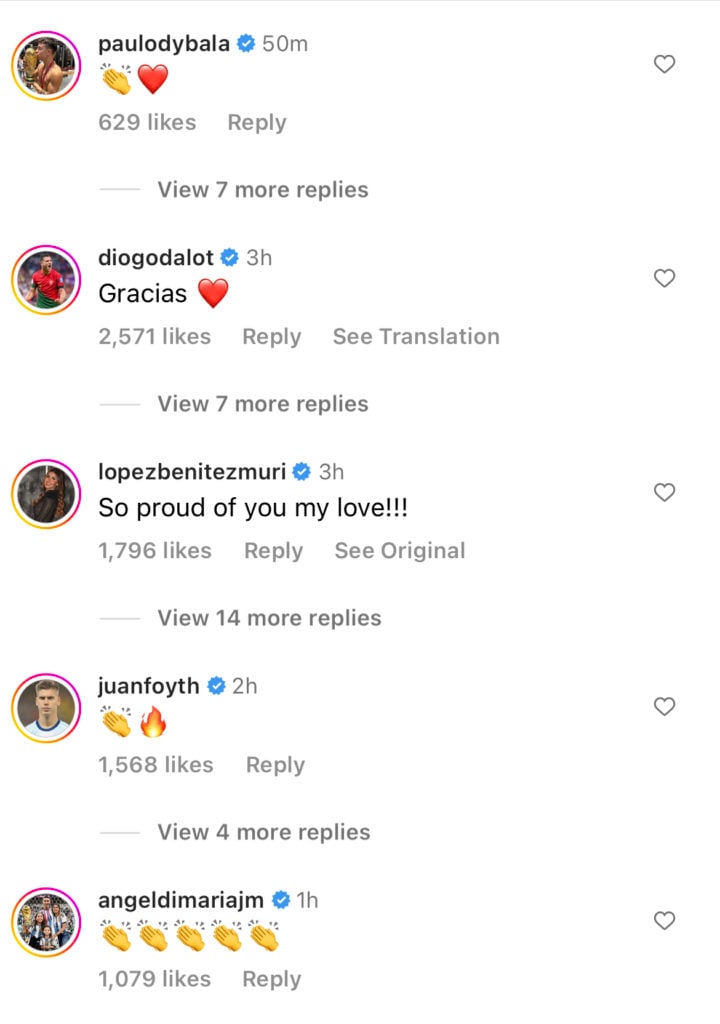 Di Maria was a teammate of Martinez's at the 2022 World Cup, along with Paul Dybala, who also reached out to congratulate the defender.
Martinez is enjoying a stunning 12 months. He won the Eredivisie title with Ajax last May, before winning the World Cup with Argentina in December.
While the Carabao Cup is not exactly the World Cup, it is a special trophy for Martinez as his very first for Manchester United, and there are expected to be several more ahead at this rate.
Have something to tell us about this article?
Let us know