Manchester United are poised to wrap up a deal for Andre Onana with David de Gea released.
Question marks over David de Gea's future at Manchester United were answered over the weekend with the club announcing his departure.
Amid a flurry of tributes from players past and present, De Gea's exit felt like a seismic moment in the recent history of the club in the post Fergie era, with the club moving on.
United are expected to complete a deal for goalkeeper Andre Onana, report BBC Sport.
READ: Confirmed Manchester United transfers in, out, loans, releases, youth for 2023/24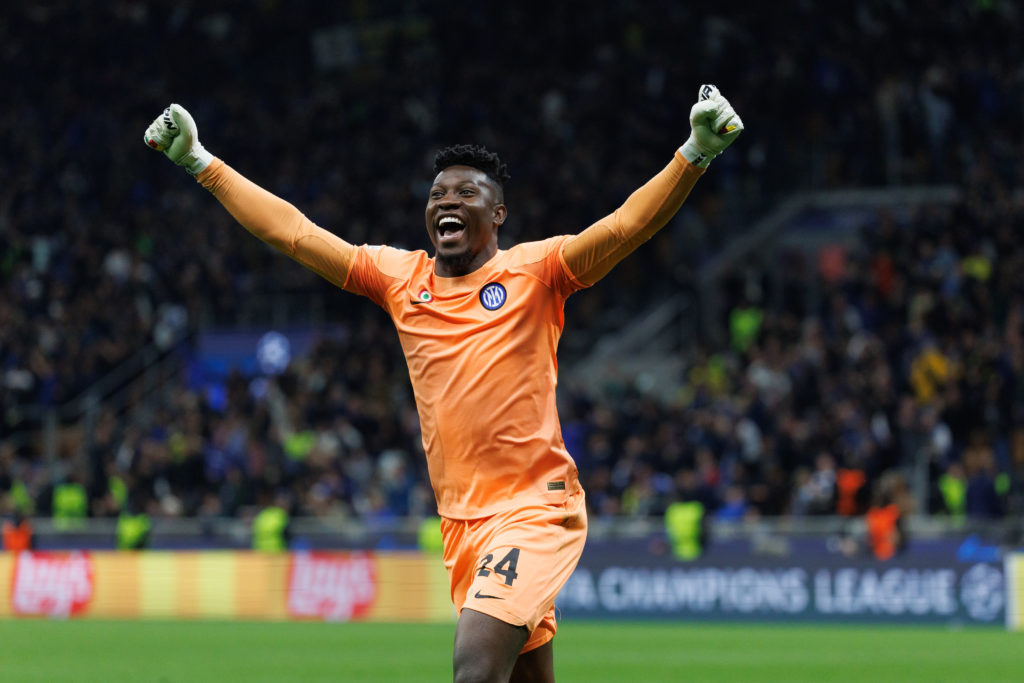 Andre Onana leadership praised
Andre Onana's passing range is what sets him apart from David de Gea, and could transform the look of the Manchester United team.
In a segment for ESPNFC, former Premier League goalkeeper Shaka Hislop explained that he sees Onana as an upgrade in terms of leadership too.
Hislop said: "Everything I see I've been impressed with. The side to Onana in that [Champions League] final I was most impressed with was leadership, and a sense of presence which I think Manchester United have missed in that position.
MORE UNITED STORIES
"David de Gea has been an incredible shot stopper over the years but the one thing, one knock against his game when he was at his best, is that he was not the kind of leader I think Manchester United needed in that position.
"Performance I have no problem with, leadership I think there was a little bit to be wanted. Onana ticks all those boxes."
Onana is worth the gamble
David de Gea has been at Manchester United for more than a decade, and while he won the league in 2012/13, since then he has been the one of the very few constants in an under-performing decade.
That wasn't necessarily his fault, and at times he stopped United's decline being worse than it was, but now, it is time for a new approach.
Andre Onana is a totally different style of player, and the points raised about his leadership are valid. A more vocal goalkeeper, a presence around the box who is more commanding, will transmit confidence to the rest of his teammates.
Related Topics