Manchester United goalkeeper Andre Onana has taken the number 24 shirt instead of the vacant number one.
There is lots for Manchester United fans to be frustrated about. The club is now 10 years without a Premier League title, and have only once got as far as the Champions League quarter-finals during this time.
Rivals Manchester City and Liverpool have swept up trophies, while a resurgent Arsenal are now on the rise. All of this falls on the awful Glazer ownership which has left the club a shadow of what it was.
But there are minor irritations too. Far smaller scale. And one of these is how Manchester United announce the team line-ups.
READ: Confirmed Manchester United transfers in, out, loans, releases, youth for 2023/24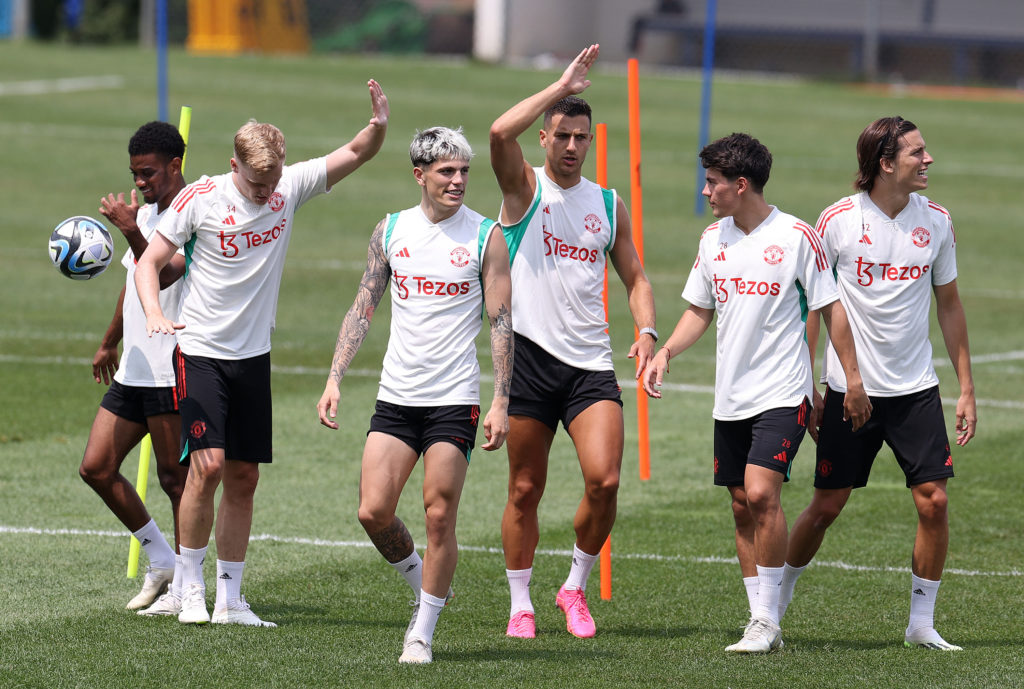 Numerical order team line-ups must go
Manchester United announce the team line-ups with a graphic displayed in numerical order.
Many decades ago before social media, this would have made sense. But not when player's squad numbers are dotted around.
Take this one for instance. From the opening day of last season, players were announced in the following order, per squad number: De Gea, Maguire, Martinez, Fernandes, Rashford, Eriksen, Fred, Dalot, Shaw, Sancho, McTominay.
MORE UNITED STORIES
The way these line-ups are presented are near impossible to make any sense of, especially in a game like the Brighton one last August when there was no striker in the line-up, and you had to guess the formation and who might line up where.
A far simpler way is to announced the team by position. Goalkeeper, Defenders, Midfielders, Attackers. Is that too much to ask?
Manchester United supporters have been calling for this to change, on a weekly basis, with no success. But surely, this has to change…
Andre Onana decision has to prompt switch
New goalkeeper Andre Onana spurned the option to take the vacant number one shirt and has chosen to take 24. This is the number he wore for Ajax and Inter Milan.
Manchester United cannot release a numerical order team line-up with Andre Onana down the list towards the bottom, where the striker should be.
In a team line-up graphic, the goalkeeper surely has to be at the top.
Well, we will soon find out. You would not rule out Manchester United sticking to their guns and continuing this nonsensical approach, at the behest of supporters.
Or even adding Andre Onana at the top, and keeping the rest of the squad in numerical order.
But hopefully, we cross our fingers, Onana's decision is going to prompt a substantial change.
Let's start by fixing the small problems.
Related Topics