Manchester United signed Alejandro Garnacho from Atletico Madrid in 2020 in a move which is paying off.
Alejandro Garnacho is the man of the moment at Manchester United, with the teenager establishing himself as a first team player this season.
Garnacho, 18, is revelling in the Old Trafford spotlight, a player with the rare combination of talent and personality.
The young forward was starring in the FA Youth Cup a year ago. Now in a fortnight's time, he could feature at Wembley in the FA Cup final.
READ: Manchester United Pre-Season Tour 2023: Fixtures, How to Watch, Tickets & Everything Else You Need To Know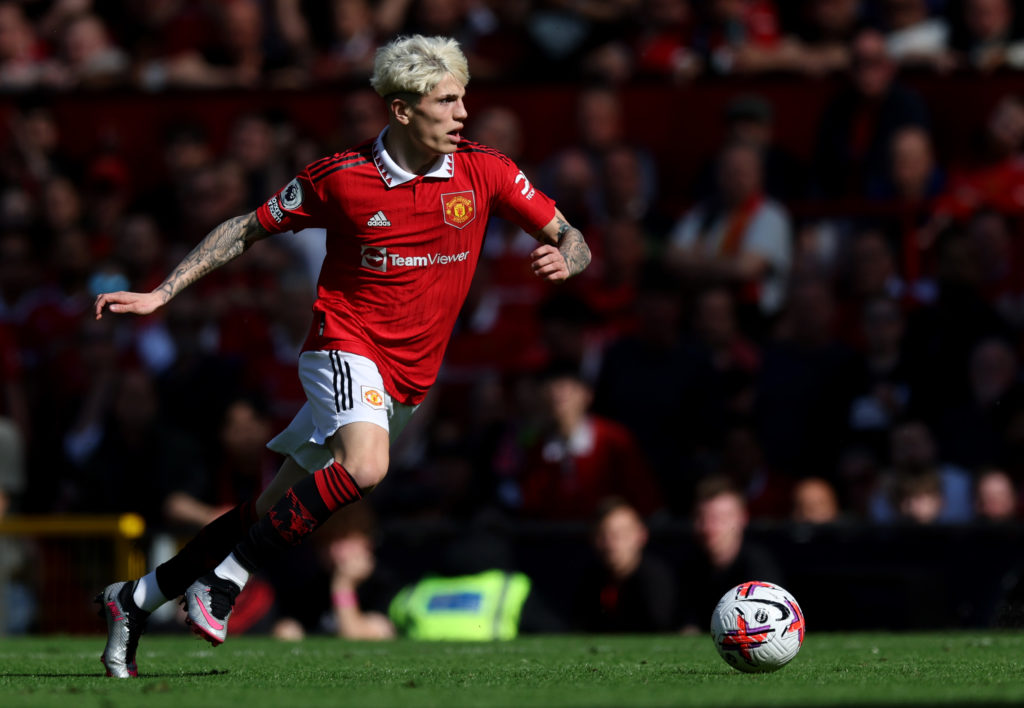 Alejandro Garnacho pushed for Manchester United move
It is with great hindsight we can now look back on United's move for Garnacho in 2020 as an inspired decision. It was a low key move, driven by the club's desire to recruit the best young talent from around Europe.
Patience has paid off, with Garnacho blossoming into a first team star. Meanwhile, the move was made easier by the youngster's desire to pick Manchester United above all else.
Garnacho's agent, Enrique de Lucas – formerly a Chelsea player – is quoted by Argentine newspaper Ole, explaining the youngster's desire to join the Red Devils.
MORE UNITED STORIES
It is claimed Garnacho had bigger offers from other clubs, and turned them down to head to Old Trafford.
He explained: "In making difficult decisions, he already makes them when he goes to United, leaves Atlético de Madrid and has many more options, not only that of United.
"And he decides, I tell you, renouncing much more money from many other clubs, ending up in England because it was his wish, making his way at United because that's how he felt and it was the club he wanted to play for."
Spanish newspaper Marca reported at the time that Garnacho snubbed Borussia Dortmund, while Real Madrid were also keen.
Garnacho was said to have idolised Cristiano Ronaldo, which played a part in him choosing United. Little did he know at the time that two years later he would share a pitch with him.
Remarkably, late last year, when Garnacho scored his first Manchester United goal, it was Ronaldo who provided the assist.
Garnacho renewed his contract earlier this month, signing a new deal which runs until 2028. Manchester United have shown great faith in him, and he is quickly becoming a fan favourite.
The comments from his agent will only make United fans warm to him even more. Garnacho knew from day one he wanted to be a Manchester United player, and he is proving to be the perfect fit.
Related Topics