Alan Shearer believes that Erik ten Hag isn't to blame for Manchester United's problems early on in this Premier League season. The problem lies much deeper.
It's a tough time to be a Manchester United fan. The mood at the club all feels a bit doom and gloom at the moment – which was only dramatised by a terrible 3-1 loss to Brighton at Old Trafford yesterday.
That makes it three losses in the league already for United, which is a really worrying sign. Now we face a trip to Bayern, where a loss could put Erik ten Hag under serious pressure.
However, the pressure may be somewhat unjustified. BBC pundit Alan Shearer believes the problem lies much deeper.
READ: Man Utd Fixture List 23/24: Next Game, Key Dates and More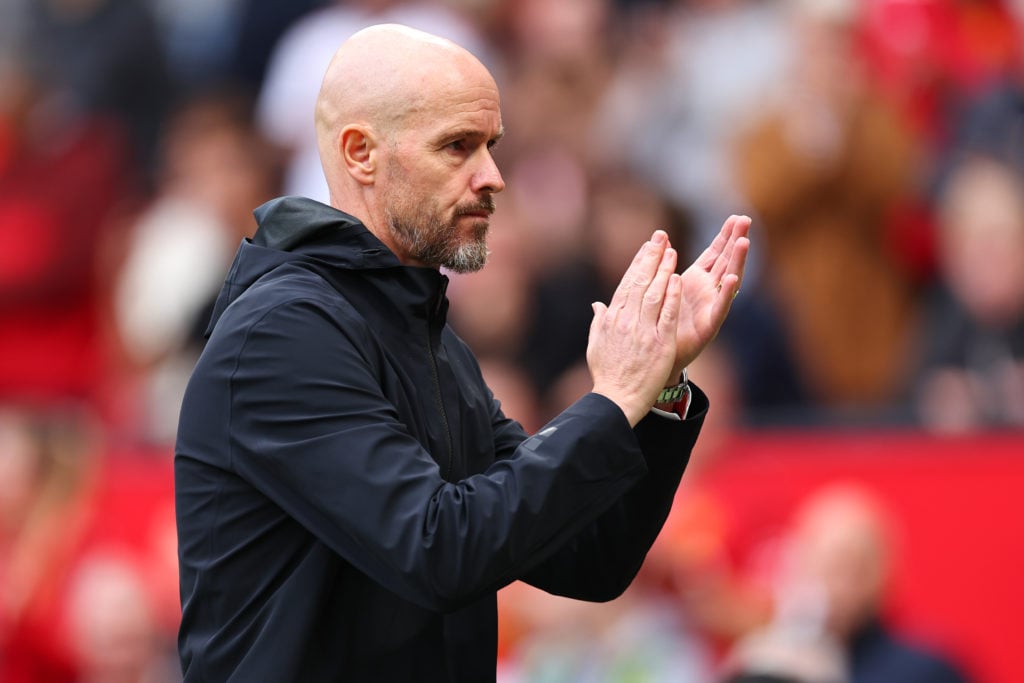 Alan Shearer doesn't blame Erik ten Hag
BBC pundit Alan Shearer doesn't believe Ten Hag is to blame for the initial problems this season with Manchester United. In fact – he actually feels sorry for the Dutchman.
Speaking on Match of the Day during the analysis of the 3-1 defeat to Brighton, the legendary goal scorer said the following about Ten Hag:
"I feel sorry for Erik ten Hag. He needs to know, the fans need to know, is the club for sale? All the problems come from the top."
MORE UNITED STORIES
Shearer throws shade on Glazers
The Geordie striker believes that the problem lies within the owners, who have caused massive upset within the club with the ongoing 'sale'.
He's not wrong. The takeover process has gone on for so long, causing a huge feeling of uncertainty around the club. The worst part is – it all looks like it's going to be for nothing.
The Glazers now look like they have no interest in selling – which shows the whole ordeal has just been a giant waste of time.
The problems definitely do lie higher up, but Ten Hag also needs to step up. The form isn't good enough and no matter the wider scaled problems – the talking needs to be done on the pitch.