Manchester United youth player Dan Gore has risen high in everyones estimations following a series of impressive performances.
The 18-year-old midfielder played crucially well in Edinburgh against Olympique Lyon, coming in for the second half and dominating the midfield.
He showcased his incredible ball control, dribbling and press resistance as he consistently evaded Lyon's press.
He also impressed with his tenacity, combined with his diminutive stature, he had many suggest he possesses similar skills to Lisandro Martinez.
His performance warranted praise from from Dennis Irwin on MUTV who said: "He's Robbo's [Bryan Robson] type of player. Aggressive, on the front foot, created the goal.
"It's good to see players coming through like this. He would have caught the manager's eye."
Gore is coming off another impressive display against Wrexham, despite his sending off. His displays reminiscent of a player Manchester United were linked with earlier this year.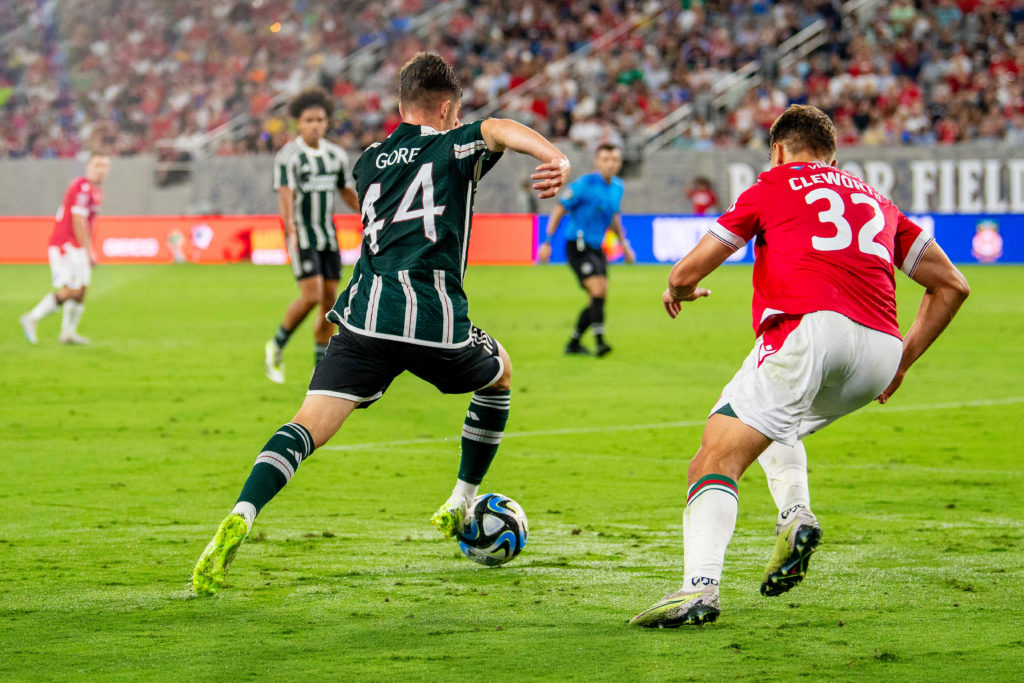 Gore can be Ten Hag's Le Fee
A few months ago, United were linked to be interested in a move for 23-year-old Frenchman Enzo Le Fee.
MORE UNITED STORIES
Le Fee isn't available to buy anymore as he joined Rennes from Lorient for £17m earlier this month.
The 5'7 midfielder has the same elegant on-ball style as Gore, both glide across the pitch as if it were nothing, with the end-product to pick out divine passes.
Just like the United youngster, Le Fee also possesses a nasty streak giving him ample motive to showcase his tenacity and tough tackling.
With Le Fee off the market, this is clearly a profile Erik ten Hag is keen on having at Old Trafford.
How 'Aggressive' Gore could fit in
Using Gore's performance against Wrexham as a basis, it is obvious Gore would be an excellent option in a double pivot next to either Casemiro or Kobbie Mainoo.
Gore completed 89% of his passes from deep as he linked the midfield to defence.
He also added three completed dribbles along with winning seven duels out of 11 as he captained the side against a grizzled and experienced Wrexham side.
Despite getting sent off and the loss, Gore showed he is undoubtedly ready to move up to the first team and should be in the squad this season.
He is good enough and also has all the qualities of Le Fee who Ten Hag was once targeting.
Related Topics