Rasmus Hojlund will be unveiled as a Manchester United player over the weekend and could be in the first team squad for the opening game of the season.
Whether as a starter or a substitute, Rasmus Hojlund should have some involvement when Manchester United host Wolves on August 14.
Hojlund, 20, has made strong starts at his previous clubs and will be desperate for more of the same when his Red Devils career begins.
Under the lights at Old Trafford, Hojlund will have the stage to electrify supporters watching on for a glimpse of what he can do.
READ: Confirmed Manchester United transfers in, out, loans, releases, youth for 2023/24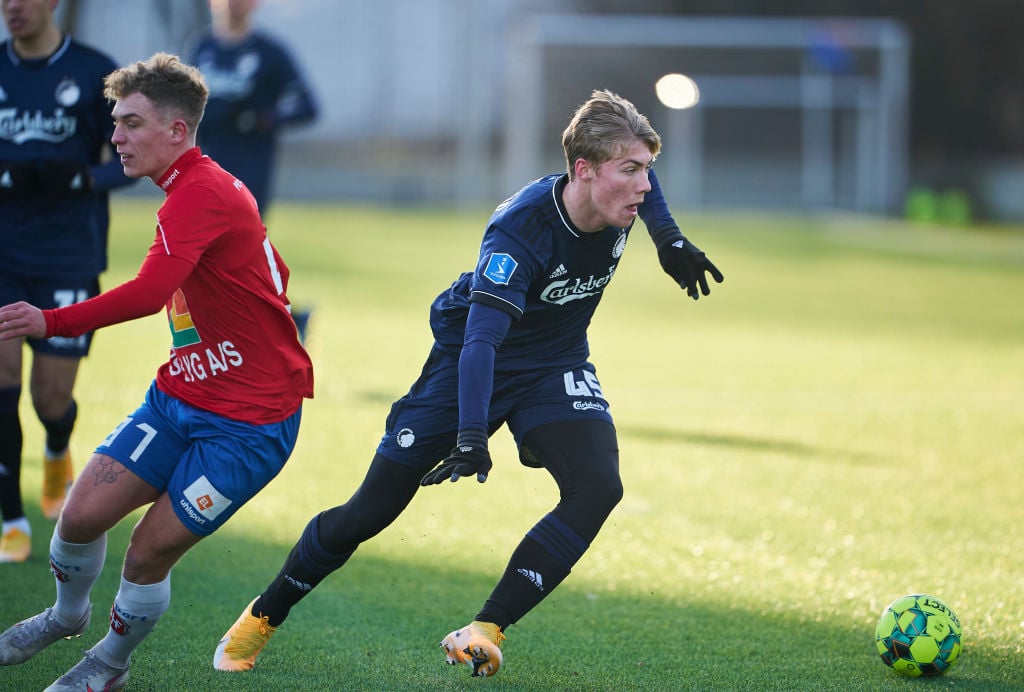 Rasmus Hojlund can start fast
Rasmus Hojlund has got off to great starts before, impressing immediately at his former clubs after making moves.
He scored two goals on his Sturm Graz debut in early 2022, helping his side to a 2-2 away draw against Tirol, netting in both halves.
Following the game he was hailed by opposing defender Raffael Behounek who told Laola1 reported via Goal: "He will be worth every penny.
MORE UNITED STORIES
"He is an absolute machine. When he has space, he is very difficult to defend against."
Within months he had clinched a move to Serie A side Atalanta, where he also made a strong early impact.
After coming off the bench for his debut in a win over Torino, he made his first start in the next game agains Monza and struck the opener in a 2-0 victory.
This early contribution demonstrates character, a willingness to embrace the new challenges put in front of him, and this bodes well for his initial spell at Manchester United.
Hojlund can take the pressure off
There will inevitably be a focus on Rasmus Hojlund's performances form the media. Manchester United fans will be patient with the youngster, but the typically kneejerk press and pundits will not.
That's why an early goal will do so much for Hojlund and take some of the early pressure off.
Anthony Martial did it in 2015 with his debut goal against Liverpool. And while he went onto have an inconsistent run at the club in totality, he quickly won over the fans and captured the attention of the media in a positive sense. Hojlund is very capable of doing the same.
Related Topics