Harry Maguire is currently out of Manchester United's first choice line-up, a decision vindicated by results.
Manchester United have won every single game Maguire has not started, and lost every single game he has started.
While this is a testing time for the club captain, the best thing Maguire can do is keep quiet, get his head down, and seize his chances when they come his way, on international duty too.
His case has not been helped at all by a report from ESPN attributed to 'a source close to Maguire'.
READ MORE: Confirmed Manchester United transfers, ins, outs, loans, releases for 2022/23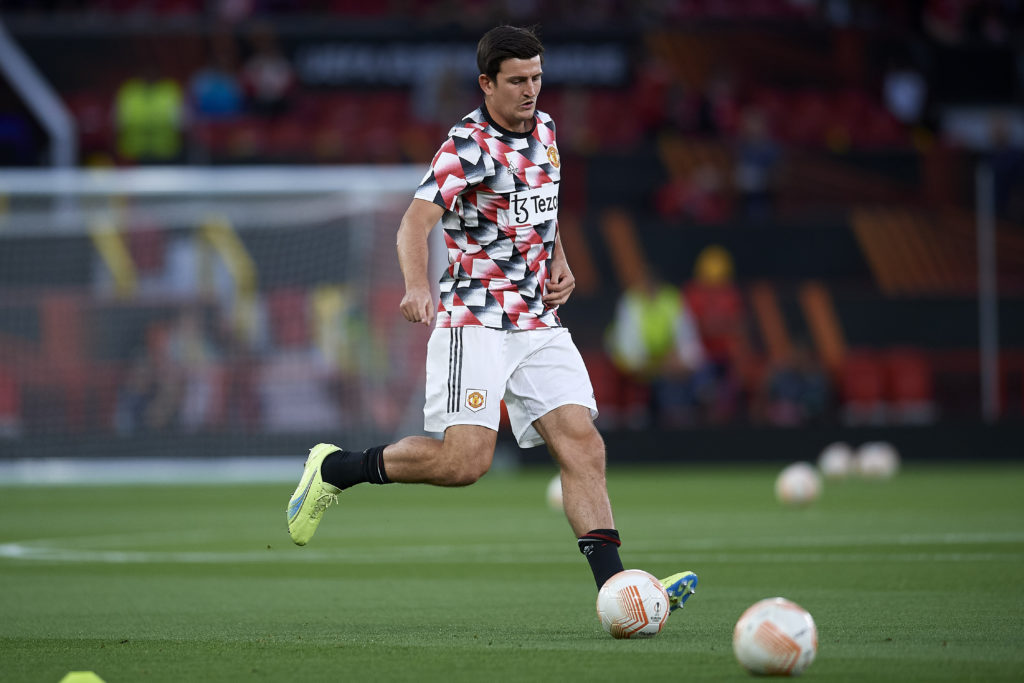 A total PR disaster for Harry Maguire
One thing Manchester United fans are sick and tired of are 'leaks' from unidentified sources.
ESPN relished in stirring the pot last season and this latest report continues the theme, and paints Maguire in a bad light.
The report suggests Maguire blames United's goalkeeper for his problems, reporting: "Sources have said that Maguire's frustrations with goalkeeper David de Gea's communication and reluctance to defend further away from his goal-line were also a factor in the overall malaise in defence last season."
Even if there is more than an element of truth to this, Maguire comes off badly, with 'a source close to him' blaming a high profile teammate and sowing dressing room division.
This is the type of report which causes rifts behind the scenes, and Erik ten Hag needs to stamp it out if it is coming from Maguire's camp.
The other aspect of the report states: "If you put Ruben Dias in the United defence and Harry in the City back-four, Dias would struggle and Harry would thrive. Harry hasn't had a good 12 months, but he hasn't been helped by those around him — coaches or players."
There is a total lack of accountability here. These type of insinuations should not be coming from a player's camp, blaming everybody else but himself.
These type of leaks do not surround Victor Lindelof, nor did they Raphael Varane when he was out of the team.
Instead of justifying Maguire's mixed form, which is the intention, this report makes him look even more like part of the problem.
Whoever is leaking to the press on Maguire's behalf has done him no favours at all, and if it came with his approval, then it's even worse.
The United captain needs to deliver on the pitch, and those close to him need to let him. It must be hard with the amount of unwarranted criticism he receives, but this report has only made it tougher to win over the fans' trust.
Another way to fight back is to go on the attack. Distance himself from the ESPN article, deny it came from his camp and claim it to be a fabrication. This will be tough if it actually is true – but United fans wouldn't mind seeing a bit of fight from the captain, it's been lacking far too often.
Have something to tell us about this article?
Let us know