Manchester United have the perfect opportunity to mock Chelsea fans when they come to Old Trafford this season.
Unless you've been living under a rock for the last week, it's no secret that Mason Mount has signed for Manchester United. He became Erik ten Hag's first signing of the summer 2023 transfer window, joining for a fee that could rise to £60m.
He was officially unveiled by the club yesterday and had his first proper interview with MUTV. However, it is a strange signing that no one could've predicted a few years back. Mount was absolutely adored by the fans as an academy graduate at Chelsea. The feeling appeared to be reciprocated by the England international.
This gives Manchester United fans an excellent opportunity to mock their rivals when they visit this season…
READ: Manchester United Pre-Season Tour 2023: Fixtures, How to Watch, Tickets & Everything Else You Need To Know
Man Utd have the perfect opportunity to tease Chelsea fans at Old Trafford
Courtesy of Twitter user Daytrippingred – here is the plan that's hatched to tease Chelsea fans when they next come to Old Trafford.
With Mount regarded as one of their 'poster boys' at the time, Chelsea dedicated a huge tifo to him following their Champions League victory.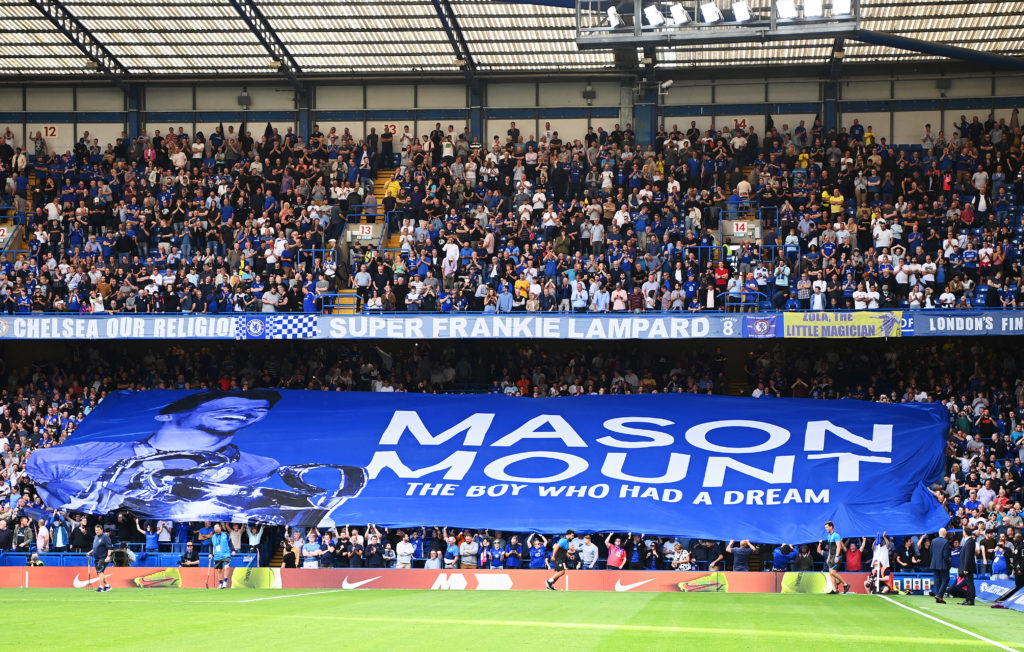 Just two years later, Mount is now in a United shirt. This must really must break the hearts of some Blues supporters.
MORE UNITED STORIES
There is the ideal opportunity for a phenomenal flag that could be displayed at Old Trafford when the Red Devils face Chelsea.
Here is a little something that the Old Trafford faithful could conjure up…
Phenomenal work. It would be an incredible statement and would cause immense fume amongst Chelsea fans. Win, win. Make it happen reds.
When do United play Chelsea? Find out below.
READ: Man Utd Fixture List 23/24: Next Game, Key Dates and More