Manchester United are undeniably one of the biggest football clubs ever, which means they're known throughout the world by just about everyone. Despite this – there are some things that you only simply get if you're a red.
Few teams can rival the fanbase that Manchester United boast. With a history that cuts so deep, it means that Old Trafford is the home to some of the most passionate football fans to ever walk the planet.
We've seen legends of the game, managers come and go and trophies galore. With so much time passing, it's no surprise the club engulfs you as you take in the culture. Our uniqueness is what defines us, so with this – here are nine things only Manchester United fans will understand…
READ: Man Utd Fixture List 23/24: Next Game, Key Dates and More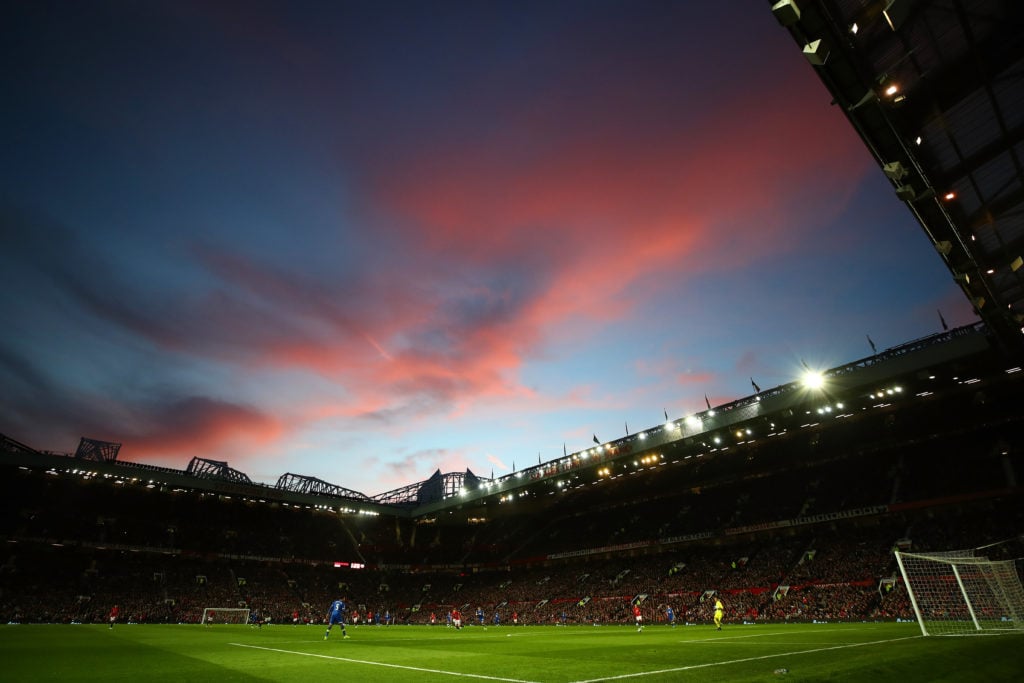 That first sighting of Old Trafford
There are some beautiful moments throughout the course of life. The birth of your first child, your wedding day or finally getting your dream job. All of these are well and good – but nothing beats that first glimpse of the Old Trafford turf.
The goosebumps you get as you enter the colossal venue are like no other. Despite the fact it's looking a little bit worse for wear nowadays, Old Trafford is still a monumental spectacle and you really do never forget your first time entering up those sacred steps.
Being linked to every name under the sun
As the season ends, every single United fan waits in anticipation to see who'll be their first summer signing. It's just a shame that we can't get excited about any rumours as we're linked to just about everyone.
Granted, with United such a huge name, it's bound to be the case they'll be linked to anyone available – but it's borderline traumatising as a fan and you can't ever really tell what's fact and what's fiction.
MORE UNITED STORIES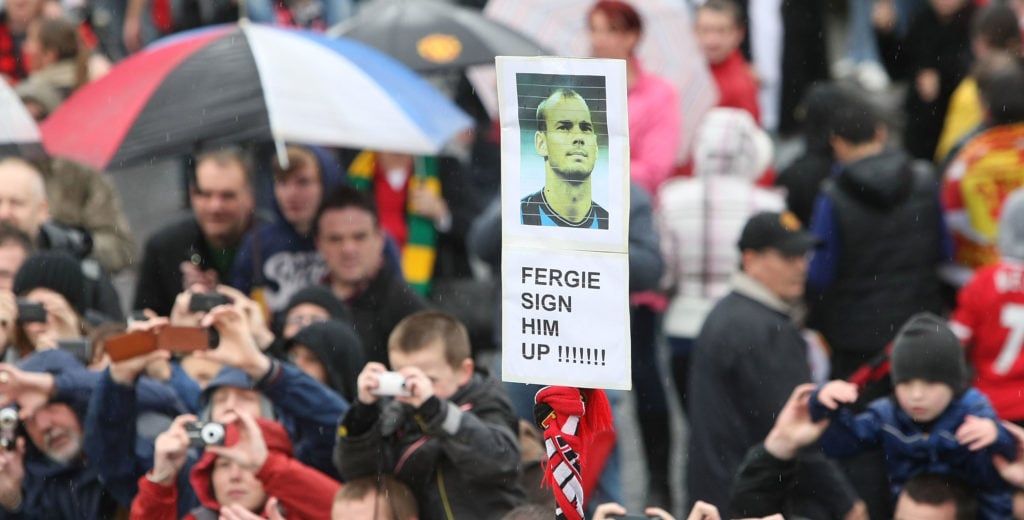 And not only that… it's the same players every year!
Wesley Sneijder. Gareth Bale. Ezequiel Garay. Noticing a pattern? Some of the never-ending transfer sagas that have been associated with the Red Devils have been torture for fans.
Luckily as of late, we've not had too many ridiculous ones, but that doesn't mean these names escape our heads. We swear Sneijder must've played for United at some point… right?
The real evil that is Joel and Avram Glazer
You really don't understand the evil of the Glazers unless you're a United fan. A duo who have taken the club for all their worth, without investing a penny into it themselves.
With the takeover saga still ongoing, this unwanted pair still bestow an aura of wickedness around Manchester. Let's hope it's good riddance soon.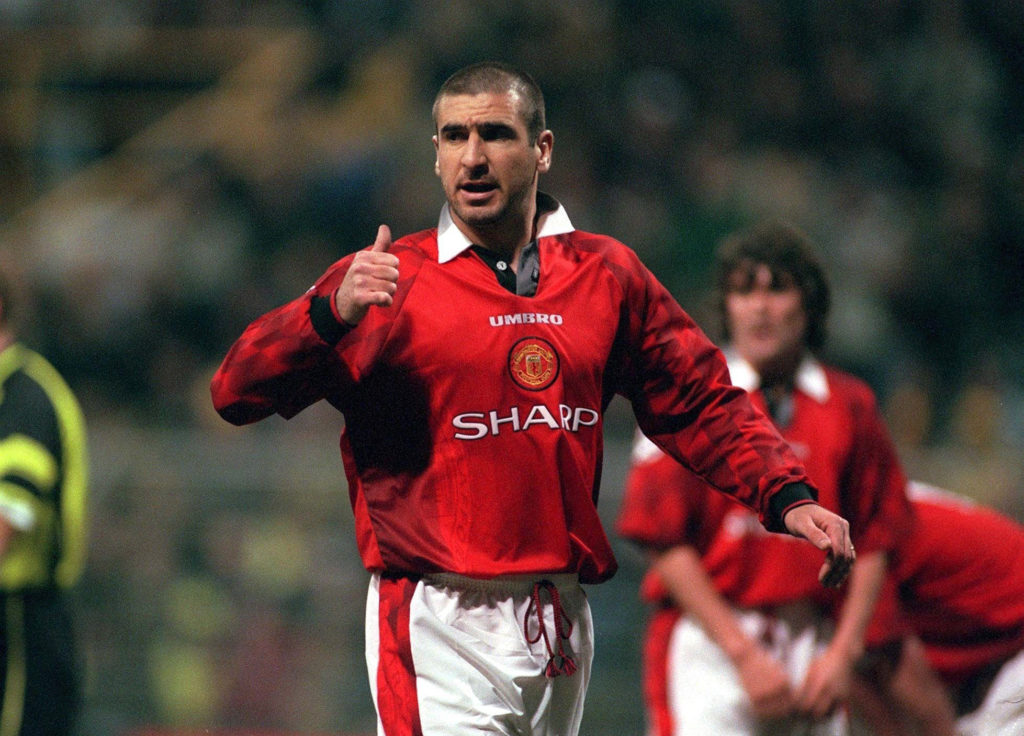 You miss the old sponsors with all your heart
They just don't make kits like they used to.
The elite era of Manchester United jerseys were when Sharp, AIG and Vodafone were about. Now we're stuck with, well, Teamviewer.
The kits used to hit different, and it's no surprise that if you're a top United fan you probably have a plethora of retro kits knocking about your cupboard.
You thrive off the hatred
Naturally, as the biggest team in world football – you're going to have your haters. The difference between United fans and a lot of other clubs, is we love the hate we receive.
'Hated, Adored, Never Ignored' can be seen plastered across flags around Old Trafford, which is a true testament to how we really feel towards rival fans' constant barrage of abuse.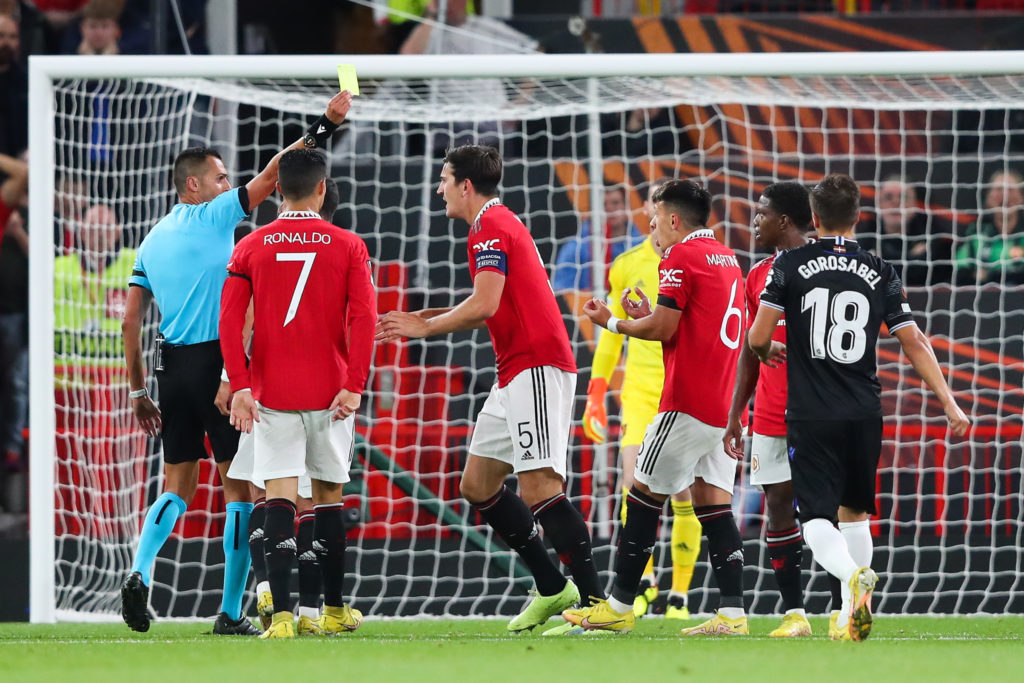 Referees are definitely NOT biased towards us
Why is there this stigma that referees are in favour of Manchester United? As a fan that watches every single game, you just know that isn't true. Yes, at times there has been a dubious decision that's gone our way, but hasn't that happened to everyone? That's just football.
Look at Nani against Bayern Munich, Martinez's 'handball' against Sociedad, the David Luiz laughing incident… we could go on. Refs are not in favour of United, they're just usually wrong!
The absolute torment of trying to get a ticket
Flashback to before the new millennium, it'd be an absolute breeze to go and see a United game. Even without a season ticket, fans could usually comfortably head to the ground knowing that a tout would be outside. This sadly now isn't the case.
The bleak reality is now queueing for hours on United's website, entering a ballot you have the slimmest chance of winning and offering third-party sellers your left kidney for a derby ticket. It's borderline impossible to get a seat in Old Trafford in 2023 unless you're a season ticket holder.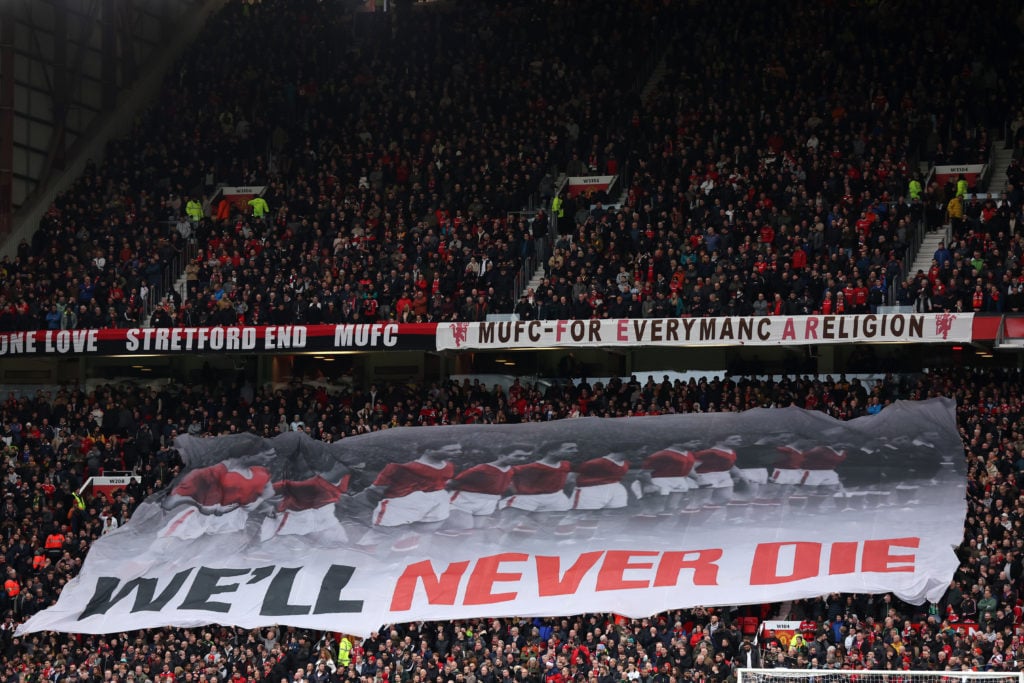 That you just can't stay mad at them!
Last but certainly not least – no matter how much infuriation is caused in some moments, you simply cannot fall out of love with United.
United are a club that values tradition and history, which comes from a long line of dedicated fans who have constantly stuck by the club.
These values speak volumes and prove that United are a club that will be supported by the masses forever and ever. As the chant goes, 'We'll never die, we'll never die…'
Related Topics