Manchester United take on Bayern Munich this week and there is one player in their team who is a little unhappy at present.
A woeful start to the season for Manchester United has left the club in crisis ahead of the Champions League opener away at Bayern Munich this week.
On the face of it, everything at Bayern seems comparatively serene. The reigning Bundesliga champions have 10 points from a possible 12 to start the season, and have added England striker Harry Kane.
But dig a little deeper, and there is a little unhappiness in the Bayern squad too.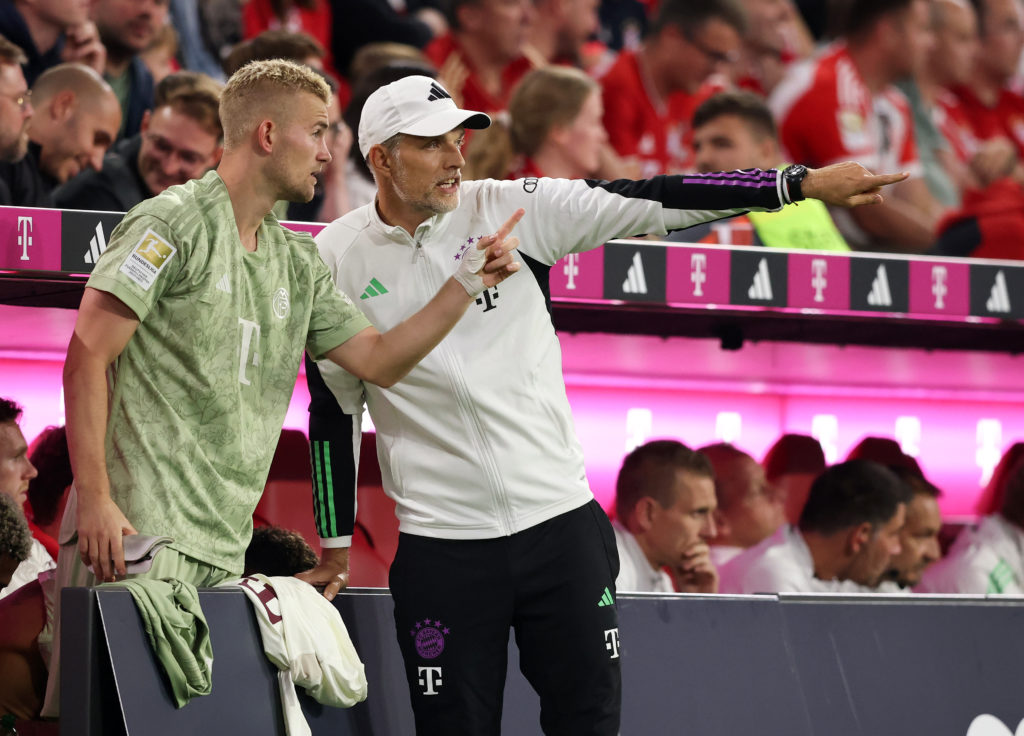 Matthijs De Ligt unhappy
Signed from Juventus for £68 million in 2022, Matthijs De Ligt has become alarmed to find he is no longer a regular starter.
He has played just 38 minutes of Bundesliga football this season, with all four appearances coming from the bench.
Speaking openly this weekend, quoted by T-Online, De Ligt said he is confused why he is not playing.
He said: "I have no idea, you have to ask the coach. I do what the coach wants, and now that's it in the last two games about ten minutes on the six [in midfield]."
MORE UNITED STORIES
He clarified that he has no plans to challenge manager Thomas Tuchel over his situation, adding: "The only thing I do is work on the pitch. Everything else is the "coach's decision."
Bayern drew 2-2 against Bayer Leverkusen at the weekend. They had won all three league games previous.
De Ligt dislodged by Kim Min-Jae
The reason Matthijs De Ligt finds himself outside the Bayern starting XI, suddenly, is the arrival of South Korea international Kim Min-Jae, who is partnering Dayot Upamecano.
Min-Jae was heavily linked with a move to Manchester United before the transfer window opened.
The Guardian reported the Napoli man was the club's top defensive target, however, centre-back did not end up being a priority position for United, dependent on outgoings, and he signed with Bayern Munich instead.
This week he will be tested by United's attack in the Champions League, unless De Ligt finds himself rotated in.
Related Topics