The darkest week of Manchester United's summer came between the opening defeats to Brighton and then Brentford.
It was at this time United embarked on a peculiar and ill-judged pursuit of Bologna striker Marko Arnautovic.
The Austrian was a strange and desperate choice, at 33 considered to be not good enough for United, and with baggage the club could do without.
United eventually backed out of the chase, thankfully after Bologna had rejected the opening offer.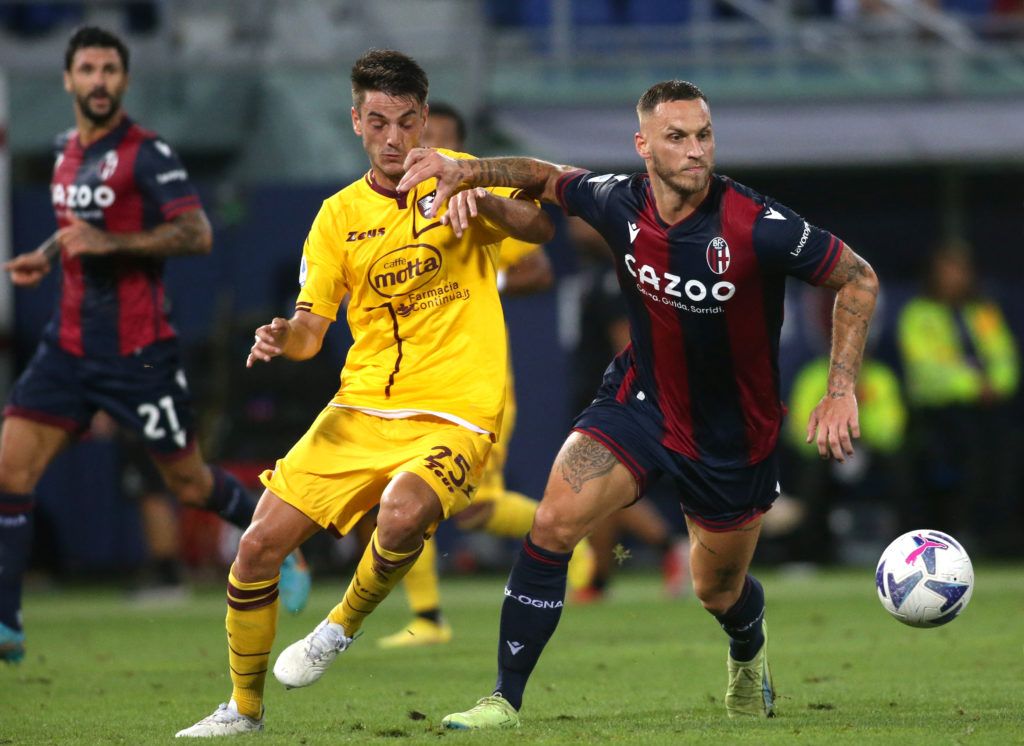 Arnautovic is bouncing back
Missing out on a glamour move to Manchester United no doubt came as a great disappointment to Arnautovic.
He has been taking it personally. Arnautovic is bouncing back by topping the Serie A scoring charts.
His goal in Bologna's 2-1 win over Fiorentina this weekend was his sixth of the season. No other player in the division even has five.
Arnautovic has six goals in six games, already well on his way towards his tally of 14 strikes from last season.
The Austrian's form suggests he might not have been the disastrous signing some suggested he might be for United, but the criticism was never really about that.
The frustration among United fans largely focused on the club's strategy, why after months to plan, the club were targeting yet another short-term fix up front.
United ended up keeping Cristiano Ronaldo after all, meaning an emergency move for Arnautovic was not required.
But while Ronaldo is yet to score a single goal this season, a fired up Arnautovic can't stop scoring, to Bologna's sheer delight.
Have something to tell us about this article?
Let us know