Manchester United's were poor during Saturday's 2-0 loss to Tottenham, now questions have been raised of Bruno Fernandes.
The game saw a brilliant United first half with finishing once again costing them multiple times, along with a dubious VAR call.
But the second-half was atrocious, no structure or plan meant United created nothing and were overrun in midfield.
The two goals were poor goals to concede which doesn't represent Andre Onana's performance, as he was once again top quality.
Following the game, hot debates lit up Manchester United discussion over what the problem is at Old Trafford.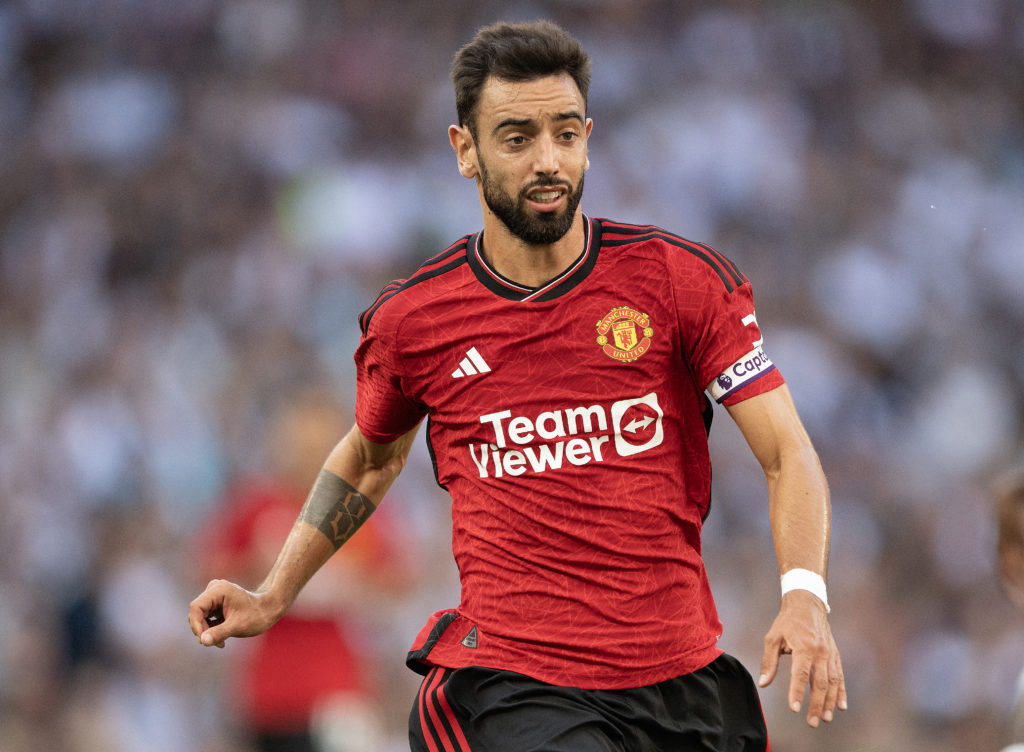 Chris Sutton gives his verdict on the problem
Speaking on the It's All Kicking Off! podcast, former Premier League winner Chris Sutton suggested that Bruno Fernandes is a problem.
He suggested the armband could be too much for the Portugese star, who cost United an initial £47 million in 2020, and challenged him to sort out the performances of this team.
"Bruno Fernandes, for me shouldn't be captain of Manchester United, absolutely not. He's not a leader and that basically sums him up.
MORE UNITED STORIES
"It's about taking responsibility as a captain and the bottom line is the first two performances of the season for Manchester United have looked like a testimonial, a team who are still stuck in pre-season.
"He needs to show up, and show better leadership qualities."
Harsh criticism for United's skipper, as he wasn't at fault for the loss, but Sutton continued his rant naming players he thinks could do the role better.
Are there vetter options than Bruno
Continuing on Fernandes, Sutton tipped three names he sees as better fits for the captaincy at United currently.
"How many leaders do they have, there must be players better suited like [Raphael] Varane, or even like Luke Shaw or Casemiro have better leadership qualities than Fernandes."
Lastly he emphasised that Bruno isn't a player that he would want as his captain and he wouldn't want him as a leader.
"You wouldn't want to go into the trenches with Fernandes."
Related Topics