Donny van de Beek returned from injury against Lyon in Edinburgh, scoring the delightful winner in a 1-0 win.
Van de Beek's time at Old Trafford has been plagued by injuries, being underused and poor performances.
However on Wednesday afternoon he did the most impressive thing he has done in his Manchester United career.
In the 49th minute of the friendly, Dan Gore managed to send a brilliant cross into the box toward van de Beek.
Donny caught the ball perfectly on the volley and found the top corner leaving Anthony Lopes no chance in the Lyon net.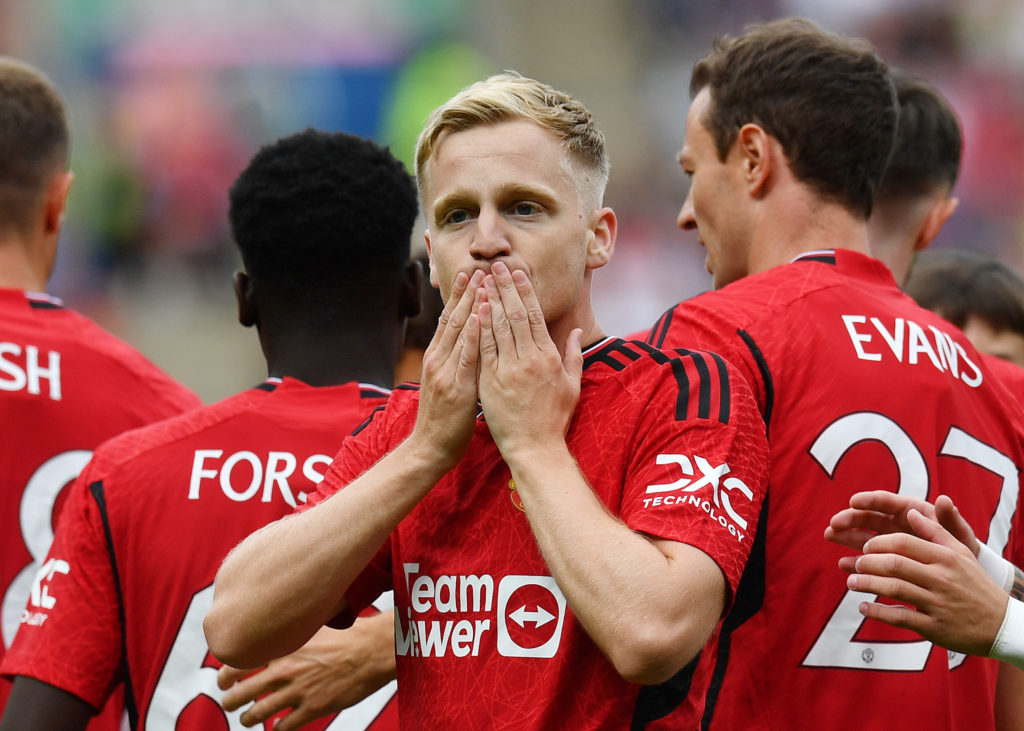 However he quickly came back down to earth post game as he made a revelation to the media.
Donny admits 'chance' of leaving
Donny had a real high in this game but the reality of the situation is he has been underperforming for years now, with one good 45 minute cameo unlikely to change whatever plans have been made.
Speaking with The United Stand post game, van de Beek said:
MORE UNITED STORIES
"There's still a chance I move, but we're keeping it open."
This admission will come as no surprise to anyone given he has always seemed likely to be on his way out, especially after spending months of last season injured.
He was a transfer many were excited about given his electric performances at Ajax. However, with Erik ten Hag unable to get the best out of him, the writing seemed on the wall.
90min have reported that there is no shortage of interest in the 26-year-old, with Inter Milan, Roma and AC Milan all interested in Italy. While Wolves, Nottingham Forest and Crystal Palace are also interested from the Premier League.
'High expectations' of Onana from van de Beek
As well as discussing his own future, Donny also discussed the impending arrival of Andre Onana.
The goalkeeper is said to be sitting his medical as we speak ahead of a £43million move.
On the move, Donny revealed he has high hopes for Onana at United.
"My expectations of him are high."
The race is now on though to get Onana onto the plane for the US tour which is due to depart today.
Related Topics