Manchester United are reported to have agreed a deal in principle with Marcus Rashford over a new contract.
 The Athletic broke the news on Monday that Marcus Rashford has agreed to extend his Manchester United contract, and has spurned approaches from other clubs.
Further details published via The Times states Rashford will earn a salary of £325,000 per week.
The deal will extend his contract to 2028, with his current deal set to expire in June 2024.
READ: Confirmed Manchester United transfers in, out, loans, releases, youth for 2023/24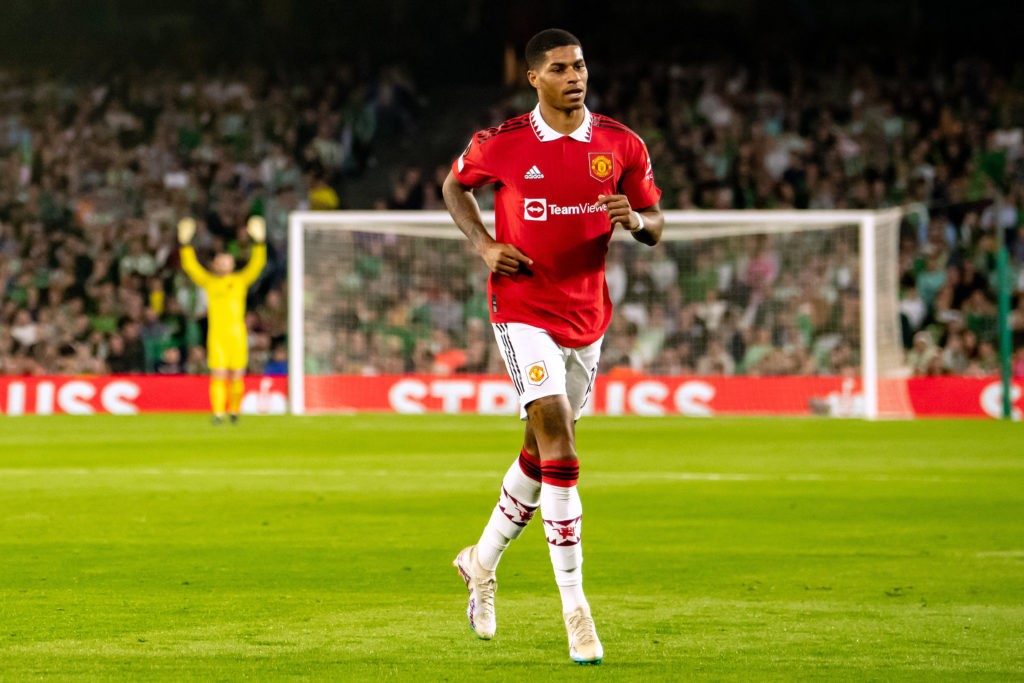 'Ronaldo rule' all talk
At the start of this year, The Mail reported an exclusive, claiming Manchester United had reduced a new upper limit of £200,000 for contract.
This was dubbed the 'Ronaldo rule', with the club aiming to avoid a culture of dressing room jealousy and become hooked on signing players on high wages, who become hard to near impossible to shift.
The report came in the wake of Cristiano Ronaldo's release, with the five times Ballon d'Or winner earning around £500,000 per week during his recent stint at Old Trafford.
MORE UNITED STORIES
The initiative sounded admirable in principle, but was near unworkable, with several players already earning in excess of £200,000 per week, including Marcus Rashford who was on £250,000 per week on his previous deal.
Meanwhile new signing Mason Mount has been brought in on a salary of £250,000 per week.
Rashford's new deal on £325,000 per week shows the 'Ronaldo rule' was all talk, over before it started, simply not practical at top level football.
READ MORE: Manchester United transfer history 2013 to present day
United backed into a corner
Manchester United had very little choice. Having failed to extend Rashford's contract in 2022, when to be fair, it was questionable if he deserved a long-term extension after just five goals all season, the club had a very weak hand in 2023.
Rashford enjoyed his best ever season, scoring 30 goals, by far and away the club's leading goalscorer.
United were reliant on him last season, and top European clubs will have been eyeing his situation, with just one year left on his contract.
Manager Erik en Hag was not prepared to lose Rashford on a free transfer, and he would have cost a lot more to replace.
Considering all of this, starting negotiations from his current £250,000 per week wage, there was no way of the 'Ronaldo rule' having an effect.
United might actually feel they have done quite well to keep his new deal down at £325,000 per week all things considered. With PSG reportedly keen, Rashford could have earned more elsewhere, with Goal claiming they offered him £400,000 per week wage.
One high earner removed
It is not all bad news for Manchester United on the wages front, with David de Gea following Cristiano Ronaldo out the door.
De Gea earned £375,000 per week, and their exits follow high earners Paul Pogba and Edinson Cavani's departures from the club last summer.
Anthony Martial still earns £250,000 per week and is expected to be moved on in 2024 when his deal expires.
Related Topics