A shocking statistic from Manchester United versus Borussia Dortmund shows Rasmus Hojlund can't come soon enough for the Red Devils.
Manchester United's final game of their US tour ended in a miserable defeat to a very mediocre Borussia Dortmund side. Goals from Diogo Dalot and Antony were not enough to grab the win in Vegas for the Red Devils.
It was a heated affair, which saw many United players lose their cool. United were left frustrated with sloppy defending and also a huge gap up front, missing a clinical forward.
This is why Rasmus Hojlund cant be put into the side soon enough. A statistic from the Dortmund game proves that United are simply crying out for an out-and-out forward.
READ: Manchester United Pre-Season Tour 2023: Fixtures, How to Watch, Tickets & Everything Else You Need To Know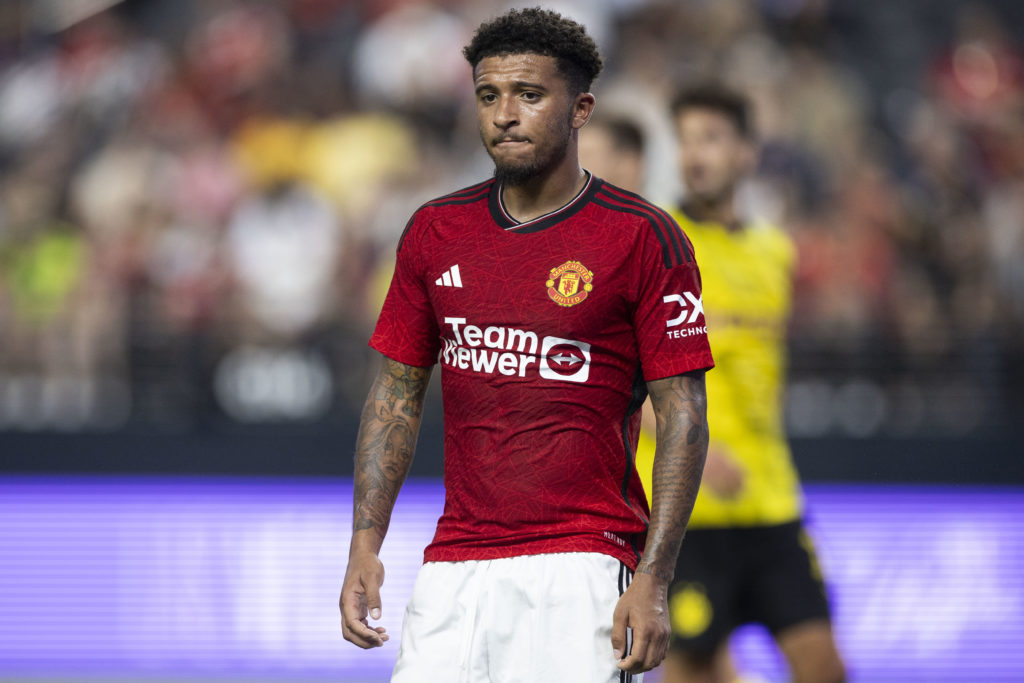 Manchester United have no man to aim for in the box…
According to Sofascore, Manchester United made a total of 15 crosses against Borussia Dortmund, with just four of them meeting their intended target. This is a shocking rate of just 27%.
Jadon Sancho started the game up front, and let's be honest, he's the furthest thing from a poacher.
Watching back the highlights, it wasn't even like it was the crosses that were bad. United put some really dangerous balls into fantastic areas, but in the current squad, we physically have no one with that goal-scoring instinct to be in the right place at the right time.
MORE UNITED STORIES
With no focal point, it makes the style of play quite one-dimensional. If you look back at all the US tour strikes, they all come from capitalising on mistakes or from strikes outside the box.
This is all well and good, but to compete in a league format – you have to have someone scoring goals consistently.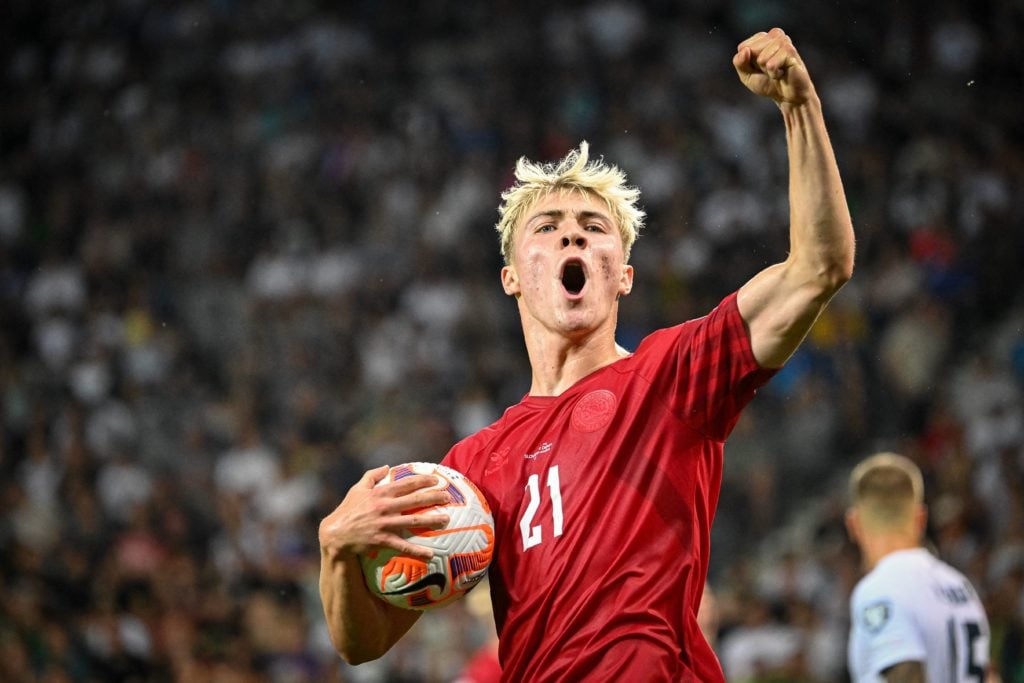 Step up – Rasmus Hojlund
This is where 'top target' Rasmus Hojlund comes in. United haven't had a proper out-and-out poacher since Cristiano Ronaldo or Edinson Cavani (who were both somewhat past it). It really reflected in our goalscoring last season.
If it wasn't for Marcus Rashford, who knows where the goals would have come from? We need Hojlund to operate like a Harry Kane or an Erling Haaland, someone who knows where to be and can get one chance and convert it.
We sincerely hope Hojlund is the man to do this. If he struggles, we're almost back to square one, and it's worrying as to where the goals may come from.
Let's hope he lives up to his price tag and fires them in for fun.
Related Topics