Manchester United are reported to be reluctant to pay Atletico Madrid's demands for Joao Felix.
The Times reports United do not want to pay the £8 million loan fee plus his wages, a calculated £16 million for the deal combined.
There is reason to back United's stance over this very expensive loan, but Joao Felix is a very special player, and opportunities to sign him do not come along every day.
United risk missing out on Felix altogether, worse still, seeing him sign for a rival Premier League club.
The Red Devils reportedly do not have money to spend this month, given the stance on Atletico's demands for Felix. But there are questions to be asked…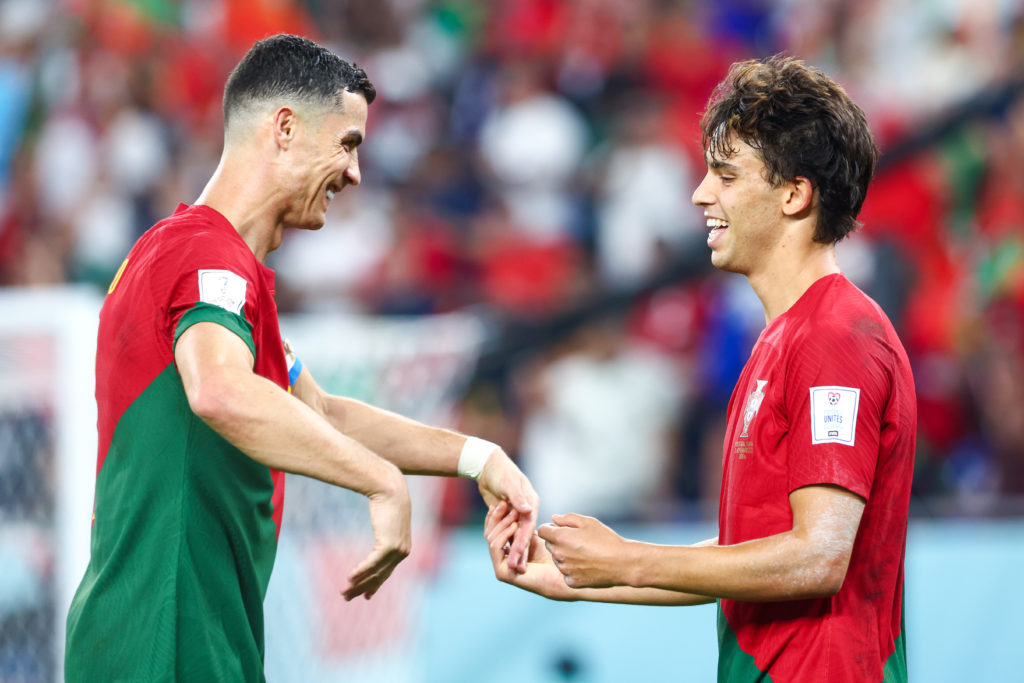 £16 million reasons for Manchester United to pay up
Normally, when a club is supposedly cash-strapped, you could not expect them to pull £16 million out of nowhere to do a deal.
And yet, this is the figure Manchester United reportedly have just saved on Cristiano Ronaldo's wages.
The Mail reported that cancelling Ronaldo's £500,000 per week contract has spared Manchester United a total outlay of £16 million.
It's possibly not coincidence that Ronaldo's agent Jorge Mendes is also Joao Felix's representative.
He will know that United had this kind of money available when helping to construct the terms of this possible loan exit with Atletico.
So far Manchester United have not been swayed – but there's a case to just pay up and bring Felix on board, who is a very special player.
If United have a better option lined up, then passing on this fee would make sense. What we cannot risk is United ending up with nobody, or going begging on transfer deadline day for a bottom of the barrel option.
Atletico president Angel Gil told TVE he is prepared to let Felix leave, commenting: "Buying him was the biggest bet the club has made in its history. 
"I think he is a top, world-class player. But because of the relationship with the coach, his playing time, his motivation… it'd be reasonable to analyse an option for him to depart if one arrives."
If the Red Devils bring him aboard, it will also be a small gamble – but one the club should have available funds for.
Manchester United supporters are entitled to ask how the savings from Ronaldo's exit will be used to improve the squad, and even if they will at all. At present there is no answer.
Related Topics
Have something to tell us about this article?
Let us know