Manchester United are one of the largest and most successful football clubs. But United in Focus has looked into 10 celebrities you probably did not know were fans of the Red Devils.
The Old Trafford outfit have a fanbase that far exceeds their local area. Manchester United's history is famous around the world for their trophy dominance. Their successes in the English and European games have ensured the club has one of the world's biggest fanbases, as well.
A number of celebrities have worn the Manchester United jersey as fans of the club over the years, as well. So, here are 10 famous faces who call the Red Devils their club from sporting icons, actors and TV broadcasters. Some of the celebrities may not be as obvious as others…
Stormzy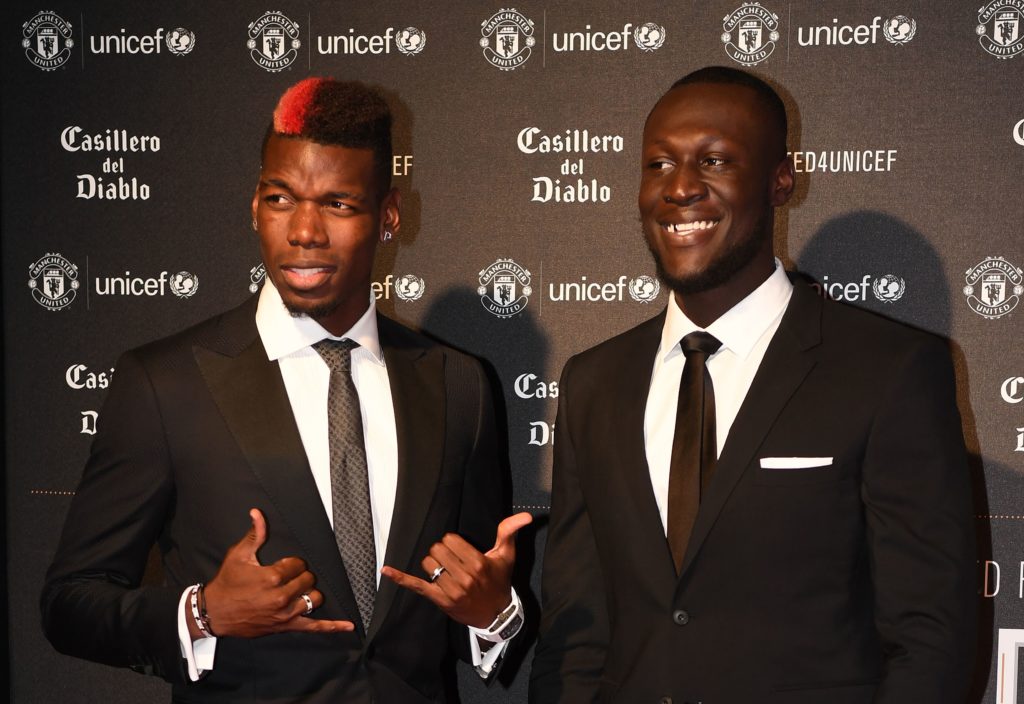 British rapper Stormzy is well-known for being a celebrity fan of Manchester United. The 29-year-old has often been spotted donning the Red Devils jersey in public, too, despite coming from Croydon. He is also now working with the Old Trafford outfit on his Merky FC initiative.
Manchester United teamed up with Stormzy in 2022 for his programme aimed at enhancing and protecting diverse representation within the football industry. They also linked up back in 2016 to help the Premier League team announce the signing of Paul Pogba from Juventus.
Conor McGregor
UFC legend Conor 'The Notorious' McGregor revealed to FIFA.com back in 2019 that he has supported Manchester United since he was kid. He also shared in 2019 a throwback shot of him as a child donning the Red Devils' infamous grey away jersey from the 1995/96 term.
"I was attracted to the success and winning mentality of the club and people surrounded by United," McGregor noted. "Irish legends like Denis Irwin and Roy Keane were dedicated to their craft and had that winning mentality.
"Roy Keane was one of the best midfielders European football has ever seen. Opponents would be mentally beaten before they'd even stepped onto the pitch to face him. Then they had the don of football at the helm, the legendary Sir Alex Ferguson."
Floyd Mayweather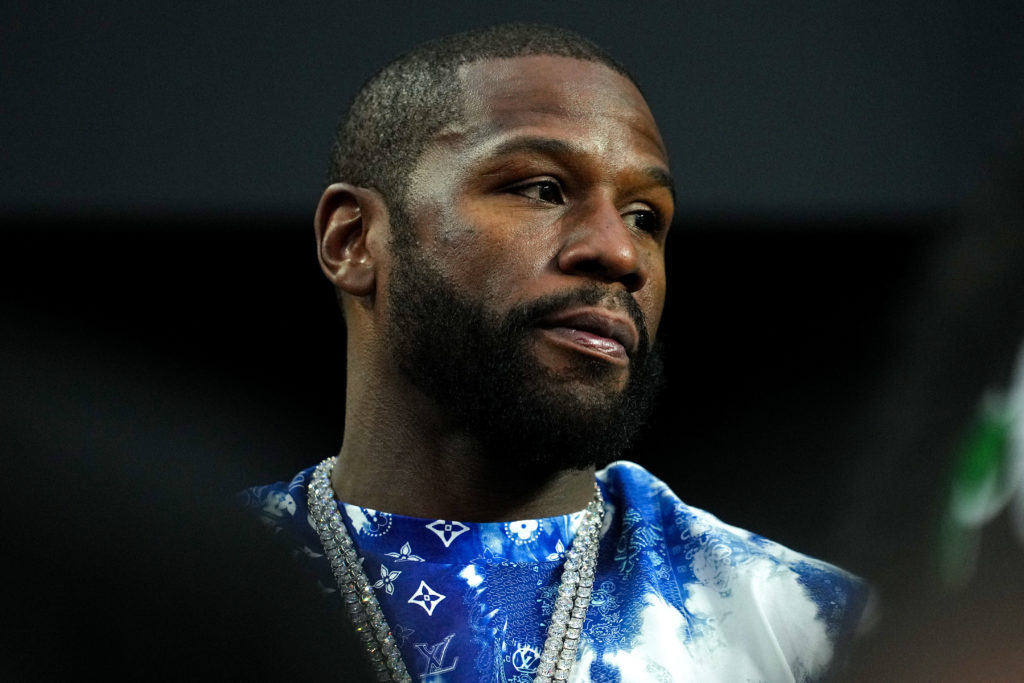 Floyd Mayweather revealed himself as a Manchester United fan in truly Floyd Mayweather style back in 2007. The iconic boxer known for his trash talking arrived at a press conference ahead of his bout with Manchester City fan Ricky Hatton donning the Red Devils' home shirt.
His appreciation for the Red Devils has persisted in the years to follow, as well. Mayweather told Manchester United icon Rio Ferdinand for BT Sport back in 2020: "Who got the better record? Who got the more championships? Manchester United [and not Manchester City]."
Eamonn Holmes
Eamonn Holmes is not only a celebrity Manchester United fan but also sits on the board of trustees for the club's foundation. The TV broadcaster has supported the Red Devils since he was a child and told Belfast Live in 2022 how football had united his family and neighbours.
His fixation for the Red Devils is also clear at the Northern Irishman's home. Hello Magazine noted in 2020 that Holmes has a red-floored room in his house in honour of the team's shirt that is filled with memorabilia, including items signed by Ferguson and Sir Bobby Charlton.
Kim Jong-Un
Kim Jong-Un is the Supreme Leader of North Korea and is a huge fan of Manchester United. Italian politician Antonio Razzi told The Sun in 2017 that Kim had professed his affection for the club. He also stated that Kim does not compare himself with United legend Eric Cantona.
The Daily Mail also cites Kim's interest in Manchester United back to 2015 during Louis van Gaal's tenure as manager. He became a fan of the beautiful game after attending games at San Siro while studying in Switzerland as a young man and never misses a big tournament.
Megan Fox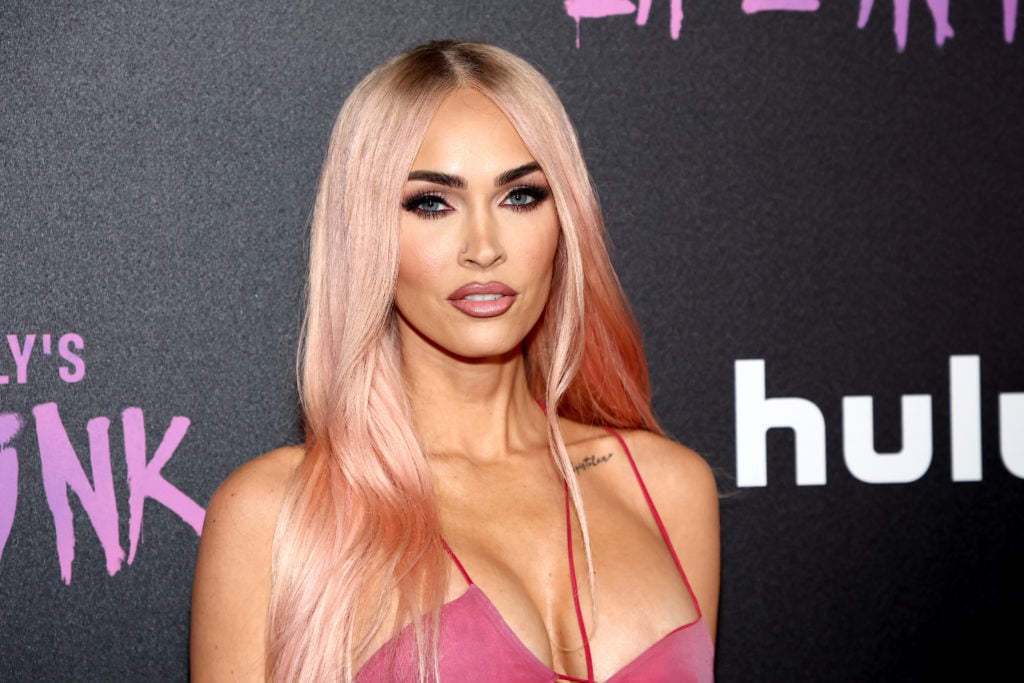 Hollywood star Megan Fox is known to be a Manchester United fan and was spotted back in 2013 wearing a replica of the club's jersey emblazoned with Javier Hernandez, via ESPN. The former Red Devils forward has a large following in LA owing to its vast Mexican population.
Rey Mysterio
Like Fox, WWE icon Rey Mysterio – real name Oscar Gutierrez – is a Manchester United fan and has worn the club's jersey with Hernandez on the back in the past. The wrestler also got to meet the Red Devils' squad at Fox Studios during the club's pre-season tour back in 2018.
Steve Coogan
Steve Coogan is potentially one of the best-known celebrity fans of Manchester United. But the English actor, comedian, producer and screenwriter – well-known for his character, Alan Partridge – once admitted that his support was only as a 'weekend Manchester United fan'.
Justin Timberlake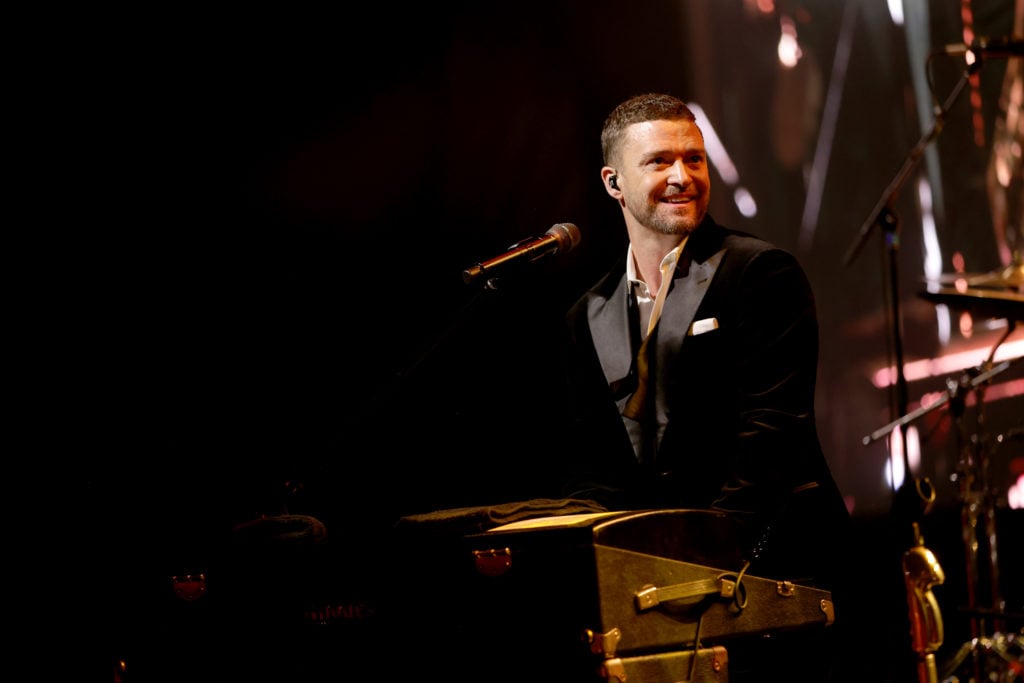 Justin Timberlake is a world-renowned name and is not afraid to hide being a fan of the Red Devils. The American singer, songwriter and actor has attended numerous matches over the years and posted images on social media donning the club's jersey all because of Alan Smith.
"I'm a Red," Timberlake said back in 2007, via quotes by The Times of India. "I'm mates with Smithy, so he's my favourite player… Smithy hooked me up with some tickets, so I went to watch the home game against West Ham."
Rory McIlroy
Rory McIlroy is one of the best golfers of his generation and is a huge celebrity Manchester United fan, too. He also told Sky Sports in 2015 that 'I'm not convinced LVG is the right man to lead us'. The club had endured a slow start to the Premier League season under Van Gaal.
But in 2018 as Liverpool met Real Madrid in the Champions League final, the major-winner noted, via the Liverpool Echo: "As much as I'm a United fan, and United fans are supposed to hate Liverpool, I think it would be great to see a British team win, so hopefully [they can]."
Related Topics
Have something to tell us about this article?
Let us know