Let's dig more into Manchester United's woeful Europa League loss against Sevilla. Who stood out for the wrong reasons?
Here is a look at our rogues gallery of the five worst players on the pitch for Manchester United – and yes, we could have picked all 11 plus substitutes.
David de Gea
Head and shoulders above the rest for the wrong reasons. If we could name David de Gea twice on this list we would.
His decision for the first goal to pass to an under pressure Harry Maguire was poor. Generously he was 50 per cent to blame.
The second goal was odd. He let the ball loop over his head, reacting half a second too slow, and failed to keep it out. But it was the third which was a total embarrassment.
There is a reason De Gea rarely comes out his box, because he cannot play with his feet. He mis-kicked it and then made an embarrassing swan-dive to try and block the ball.
De Gea is not a modern goalkeeper and there is no way his contract at the club should be extended this summer, it would be a big mistake.
Harry Maguire
Manchester United did not have other options but to start Harry Maguire due to injuries, unfortunately. He just is not good enough for the high standards at this club, as his error for the goal showed.
While put under pressure by De Gea, Maguire's lack of mobility and awareness just is not up to scratch. Other defenders would have been able to turn under pressure and deal with the ball De Gea fed to him.
Maguire was too casual and made the wrong decision when the ball came to him. He and De Gea together are a nightmare at the back at times, and cannot be trusted to play the ball out.
The England international is another player who should be moved on this summer, for a faster, younger defender.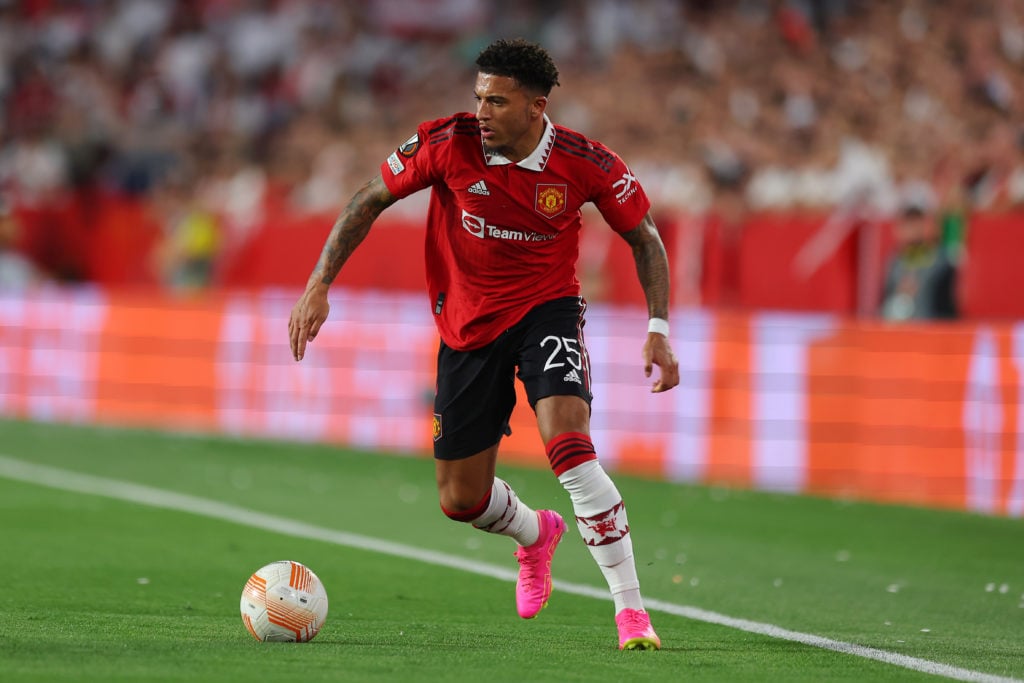 Jadon Sancho
It is officially time to worry about Jadon Sancho. The winger was hooked at half-time after failing to effect the game.
Sancho is too indecisive, lacks the willingness to engage in physical duels, and is doing little to inspire confidence.
This limp performance came amid a run of starts, and even this consistent playing time is not helping him. It's officially time to worry about the big money signing.
Casemiro
Casemiro is a world class midfielder but he has been a little disappointing since his return from suspension. This was one of his worst performances yet.
Usually a class act, Casemiro completed only 76 per cent of his passes and won only one tackle.
He is capable of turning this around, and United fans will hope he can deliver a big performance at Wembley. There is a chance he could be needed in central defence.
Anthony Martial
Anthony Martial limped off after 52 minutes grimacing in pain after another injury and an ineffective performance.
We would recommend leaving him behind in Spain, except after his disastrous loan spell at Sevilla last season, the Spanish side wouldn't want him.
It is looking very possible that Martial will now miss the FA Cup semi-final this weekend. He is absolutely no use to this Manchester United team when he is so utterly unreliable.
Related Topics
Have something to tell us about this article?
Let us know