Manchester United picked up a crucial 3-2 victory against Steve Cooper's Nottingham Forest at Old Trafford but it was a poor first four minutes for Erik ten Hag's side.
United were two goals down before some of the home fans had even found their seats and Gabby Agbonlahor, speaking on TalkSport, believes that the cheap goals that United gave away were because of the centre-back pairing of Raphael Varane and Lisandro Martinez.
The pairing, who only played 45 minutes together at Old Trafford due to an injury issue with Varane, were supposedly to blame for the two goals that United conceded according to the former Aston Villa striker.
The two centre-backs were superb together last season and there's a chance that the pairing may well be split up for the next few weeks due to the Frenchman's injury.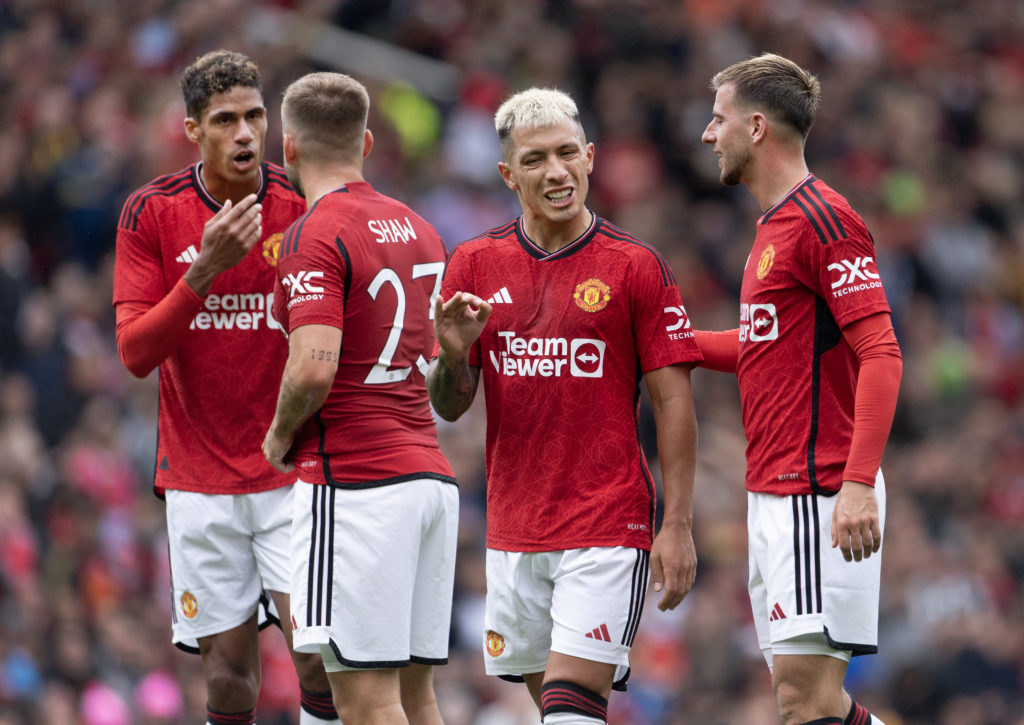 What did Agbonlahor say?
Speaking on the radio show, the former attacker seemed to question why Harry Maguire, who has been heavily linked with a move away from Old Trafford this summer, hasn't been given an opportunity due to the perceived weaknesses in Varane and Martinez's game.
"(On) Varane and Martinez, I mean (Harry) Maguire had all this stick but for me, bring him back," Agbonlahor said. "The way United are defending now if Maguire was playing like Varane or Martinez have been so far this season, he would be slaughtered on social media.
"If you go into the Champions League defending like this, you're going to get some hidings."
Is Agbonlahor right?
The former striker has had a few bizarre opinions and this seems to be another that you could add to the list.
MORE UNITED STORIES
Varane, in particular, has been one of the shining lights so far this season in what has been a poor start to the season from most of the United backline.
The former Real Madrid man has taken on a leadership role alongside Martinez. The Argentine has looked rusty but looked back to his best on the ball against Forest, so these comments from Agbonlahor certainly seem harsh.
To bring in Maguire who seemingly doesn't want to be at Old Trafford anymore is certainly a bizarre decision, although it's hardly a surprise from TalkSport.
Related Topics