Manchester United have beaten Barcelona in the Europa League knockout round second leg, winning 2-1 and 4-3 on aggregate. Here is a look at five things we learned…
United end woeful knockout record against Spanish teams
Going into this game, Manchester United's record in Europe had seen the team knocked out by Spanish teams for the past five consecutive seasons.
New manager Erik ten Hag was not a part of those defeats, and while it looked like he was heading that way too in the first half, he had changed the narrative by full-time.
Manchester United were staring down the barrel of a loss at half-time. Tactical changes and a spirited display from the players saw the team ran out as deserved winners.
The whole side deserve huge credit for pulling a win out, thanks to a stirring, energetic and skilful second half performance.
Now with one of the best teams in the Europa League knocked out, Manchester United have an even better chance of going all the way.
There was a sensational piece of defending at the end from Raphael Varane too, clearing an effort off the line, to clinch the win.
Early tactical choices fail to pay off before Ten Hag turns it around
Erik ten Hag's team selection involved Bruno Fernandes playing out on the right. It nearly paid off immediately, with 'the Portuguese guy' put through on goal by Casemiro.
Unfortunately he shot straight at Ter Stegen, blowing a clear cut chance which turned out to be United's best one of the first half. Fernandes gave away a penalty later on, with United going 1-0 down.
MORE UNITED STORIES
There were various ways to set up United's attacking quartet, and while this made some sense, it was not a choice which was a successful one. There are fine lines in football, because if Fernandes scores his early chance, Ten Hag looks like a genius.
The manager acknowledged he got it wrong, taking Wout Weghorst off at half-time, bringing Antony on, changing his system entirely.
It made an immediate difference, with Fernandes providing an assist from a central area to Fred early in the second half, while Antony went on to score the winner.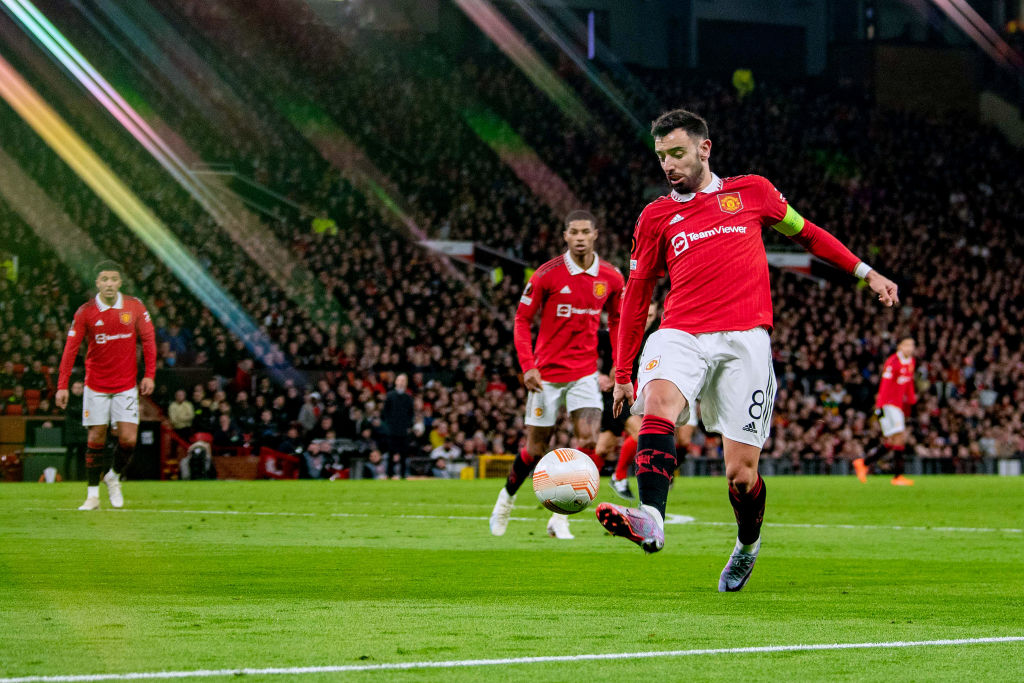 Fred delivers another big second half performance
Just like in the Nou Camp, Fred kicked into another gear in the second half for Manchester United, and scored his fifth goal of the season.
His energy levels drove United on, competing for every ball in both halves of the pitch. There was plenty of debate before the game over who should partner Casemiro in central midfield.
Fred got the nod ahead of Marcel Sabitzer and has a good chance to retain his place in the side too after this busy and impactful performance.
While Fred can have his lows, his highs are becoming more and more frequent, and he has earned the respect of Manchester United supporters.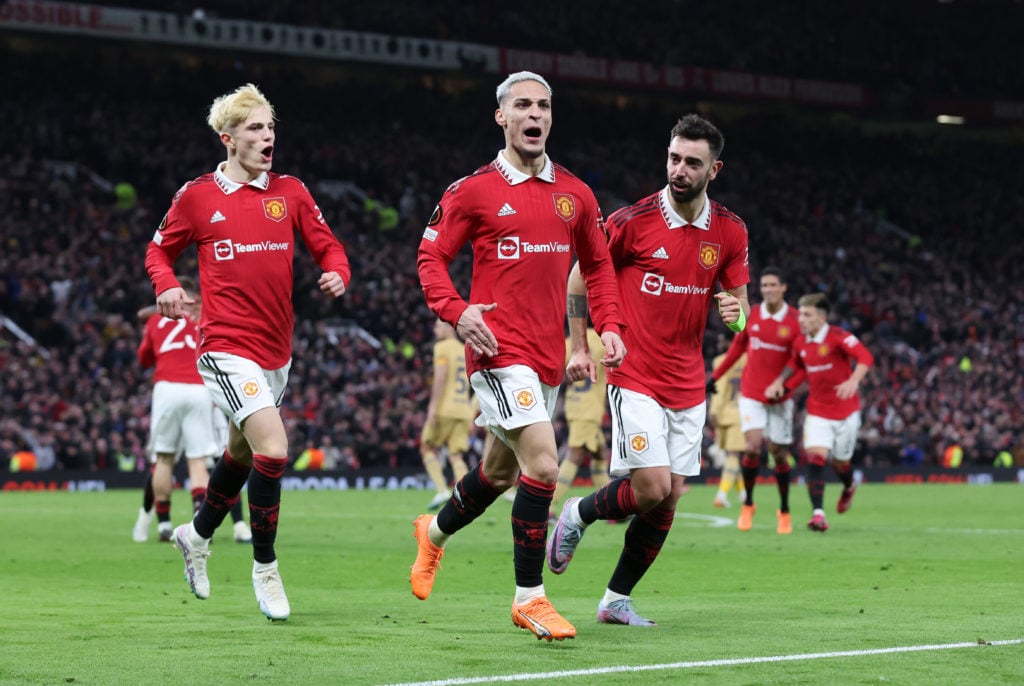 Antony makes decisive impact for a special Old Trafford night
Antony came off the bench and made United more threatening. He broke through on goal and nearly slipped Marcus Rashford in, and provided extra intensity and smart positional play down the right hand side.
The Brazilian's defensive work was sound, before his big moment came. After a United attack rebounded to him in the box, he curled the ball in with his left foot to give United a 2-1 lead.
This was Antony's sixth goal of the season and his first in the Europa League for the club. This was a great time to get it.
United have played well without him recently but he has also been missed. He returned with a bang, for the most important moment of his Red Devils career so far.
This was what Antony had been looking for, and can take his career at the club to new heights.
All eyes now on Wembley as United arrive with momentum
The events of tonight now have to be forgotten. There is no time to dwell on and celebrate the result, Manchester United have a cup final to go and win.
Manchester United face Newcastle on Sunday for the Carabao Cup, a chance to win the club's first trophy in six years.
Newcastle have spent the past week focusing on this final and now it is time for Manchester United to do the same put the Barcelona game in the rear view mirror, and knuckle down on preparations for the big game at Wembley.
The chance to lift silverware means everything to Erik ten Hag's squad and now the final can have the team's full focus.
It is important that United head to the final with momentum from this victory, and didn't need extra-time to do it either.
Related Topics