Manchester United boss Erik ten Hag feels his side are better-placed than anyone to fight back against Manchester City.
Ten Hag missed out on a domestic cup double on Saturday afternoon, losing 2-1 to Manchester City in the FA Cup final.
The Dutchman's meticulous plans before the game were all but ripped up inside 13 seconds as Ilkay Gundogan smashed City ahead.
United didn't back down though and fought their way back into the game with a Bruno Fernandes penalty.
Many will argue whether Jack Grealish's handball really merited a penalty but it didn't matter in the end as Gundogan won it for City.
Watching your biggest rivals lift a trophy right in front of you is one of those feelings all football fans hope to avoid.
That was the sad reality for United supporters on Saturday but Ten Hag was bullish after the final whistle.
Erik ten Hag backs his Manchester United players
Ten Hag has done so much to put the confidence and resolve back into this Manchester United squad this season.
The United boss wasn't about to let the heads drop after losing a final and spoke confidently about his players.
MORE UNITED STORIES
Speaking to The Independent's Miguel Delaney, Ten Hag backed his United squad as the only one in the world who can fight back against City.
"I think we are the only team in the world capable of fighting back against this City," said Ten Hag.
We're used to seeing City steamroll teams, especially in recent weeks as they won another Premier League title.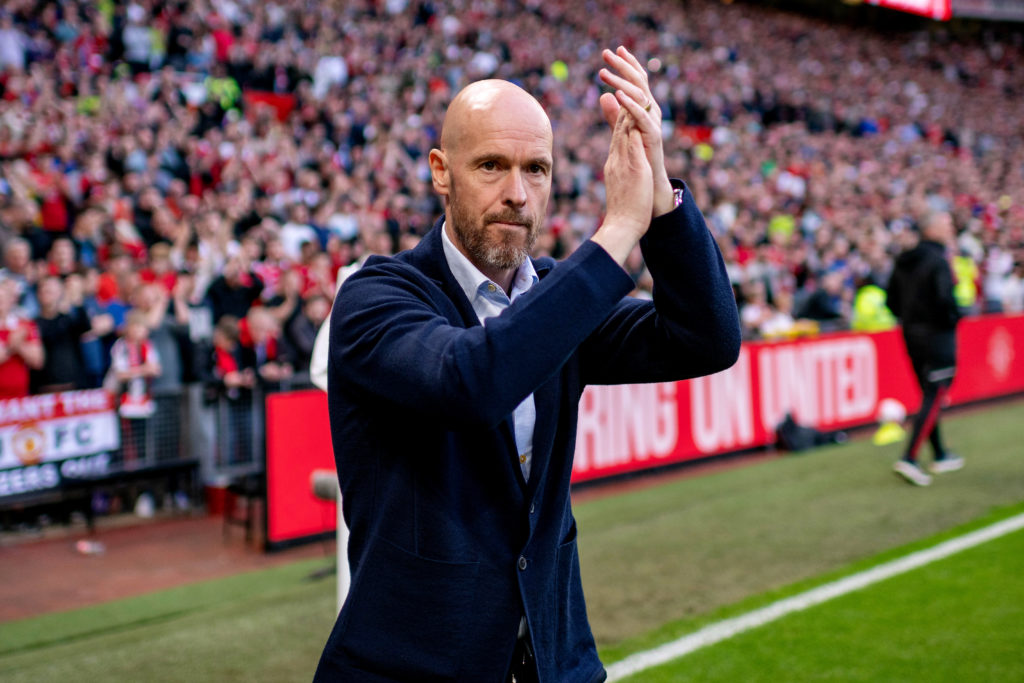 Ten Hag has though seen an improvement from United in terms of their displays against City.
We don't need to talk too much about the 6-3 at the Etihad Stadium but the January win was a great display of determination.
City took the lead with half an hour to play but United roared back with two goals in four minutes to win 2-1.
City again took the lead in the FA Cup final but United didn't collapse; they stayed in the game and got the equaliser before giving City a scare late on.
It wasn't to be at Wembley but Ten Hag clearly loves the attitude he is seeing from his players against Pep Guardiola's men – and we now need to see more wins next season.