Manchester United goalkeeper David de Gea has accepted responsibility for the team's defeat.
United lost 4-0 against Brentford, with De Gea allowing a soft opening goal to slip through his hands, when it should have been a routine stop.
He spoke to Sky Sports after the game and took ownership of his error, an approach we can all respect, no matter how angry or disappointed we are with him for his mistake.
De Gea also accepted he may have made further misjudgments trying to play out from the back, leading to other Brentford goals.
READ MORE: Confirmed Manchester United transfers, ins, outs, loans, releases for 2022/23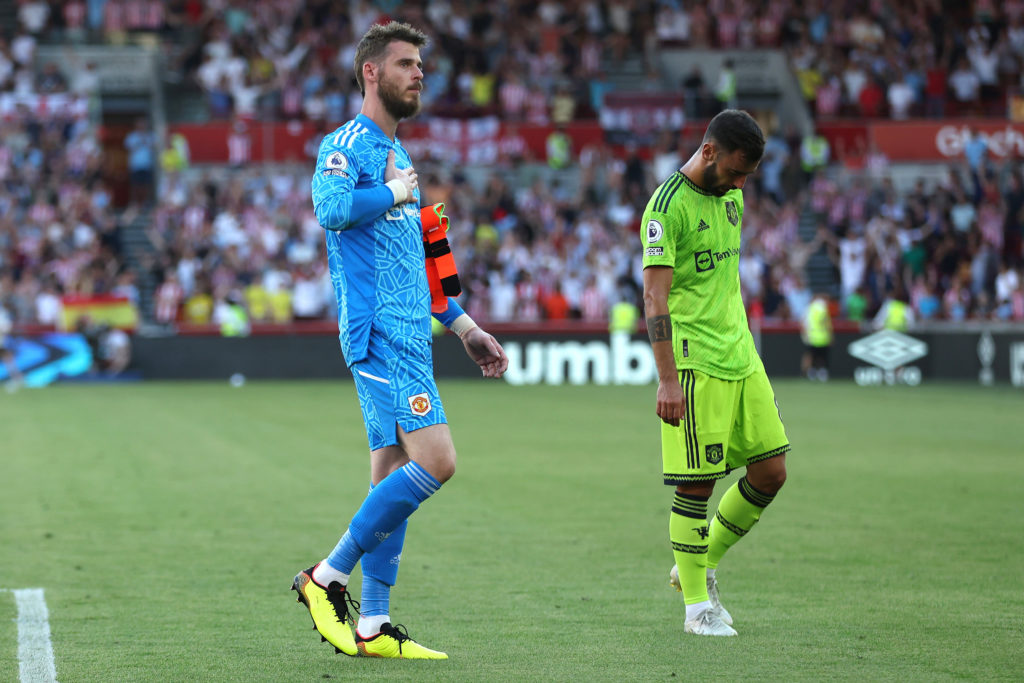 De Gea takes responsibility
Speaking to Sky Sports, De Gea said: "I cost three points to my team today and it was a poor performance from myself. It was a horrible day."
Elaborating on the other goals, he admitted, "Maybe I have to read the game better and kick it long."
De Gea's performance was poor, but so was the showings of all of the other 10 players on the pitch.
It is concerning how badly United reacted to going 1-0 down, folding completely, clearly rattled, and were 4-0 down by half-time.
Bruno Fernandes had wasted a good opportunity to equalise at 1-0, blazing an effort over the bar.
Erik ten Hag's Manchester United are now bottom of the Premier League table after two games, with only one goal scored, which was an own goal.
There was no positive reaction in the second half, although United did at least stop conceding.
Next up is a game against Liverpool, and United had hoped to approach this game in different circumstances, with two early wins, rather than two losses.
Now the pressure is on. De Gea's reaction to this loss was a positive one, and the way he has taken ownership of his errors was positive to see and should earn the respect of his teammates, even if they are as frustrated with his errors as much as we are.
Have something to tell us about this article?
Let us know