Andre Onana's debut against Real Madrid was extremely refreshing to watch as a Manchester United fan.
The Red Devils were beaten 2-0 by the Spanish side, with goals from Jude Bellingham and a wonder strike from Joselu giving them the win in Houston.
It was a good test for the Red Devils, who had some great individual performances. One of them was certainly debutant – Andre Onana.
He was a breath of fresh air for United.
READ: Manchester United Pre-Season Tour 2023: Fixtures, How to Watch, Tickets & Everything Else You Need To Know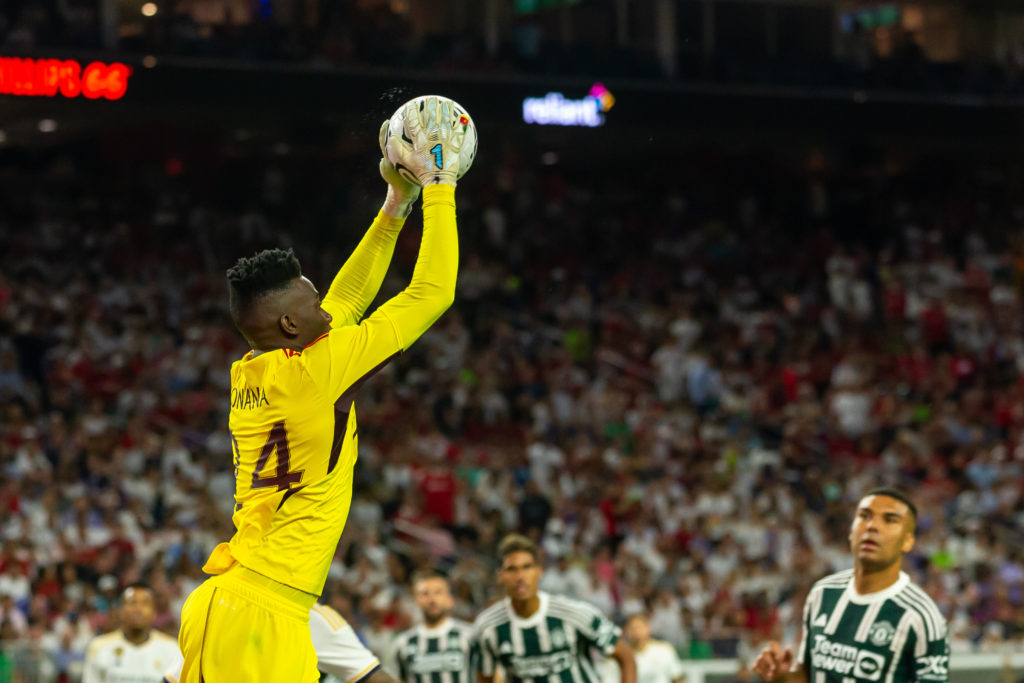 Andre Onana was refreshing against Real Madrid
It appears we now finally have a keeper competent with his feet. Onana was spreading passes left right and centre like a prime Paul Scholes against Madrid, and had a whopping 95% pass accuracy.
In the past, we'd be lucky to see De Gea even move from his box… but the Cameroonian was almost operating as a deep-lying playmaker at times!
This is going to take some getting used to from United fans. One pundit, in particular, had a little dig at Onana's style of play, indicating he doesn't care about this part of his game.
MORE UNITED STORIES
READ: Man Utd Fixture List 23/24: Next Game, Key Dates and More
Andy Cole has a sly dig at Andre Onana
Speaking on MUTV's commentary team, Andy Cole had the following to say about Onana's 'sweeper keeper' antics:
"I don't care if you can do 10 kick-ups, a goalkeeper needs to be able to save the ball."
Harsh from Cole, but fair in the sense that none of this matters if he isn't a good shot-stopper.
"The manager has changed the way he wants to play from the back," Cole continued, "He wants to play with a goalkeeper who is comfortable with the ball at his feet. This is the case with Onana."
It appears Cole isn't entirely convinced about our new man. Hopefully, his upcoming performances can sway his mind.
The next chance for him to do so in pre-season will be against Borussia Dortmund, as United face their final side in the States. Come on you reds!
Related Topics