Manchester United goalkeeper Andre Onana has posted a message following United's 1-0 win against Wolverhampton Wanderers and Dean Henderson has responded.
Following a debut clean sheet, the former Ajax goalkeeper was clearly very pleased about his performance as he, at times, kept United in the game.
The 27-year-old goalkeeper was in inspired form and was arguably man of the match at Old Trafford. "Great victory for the team," Onana said on his Instagram. "Happy for the three points & keep working hard."
Interestingly, Henderson responded to the goalkeeper's post and was full of congratulations for Onana. "Let's go, great debut bro," Henderson wrote on Onana's post.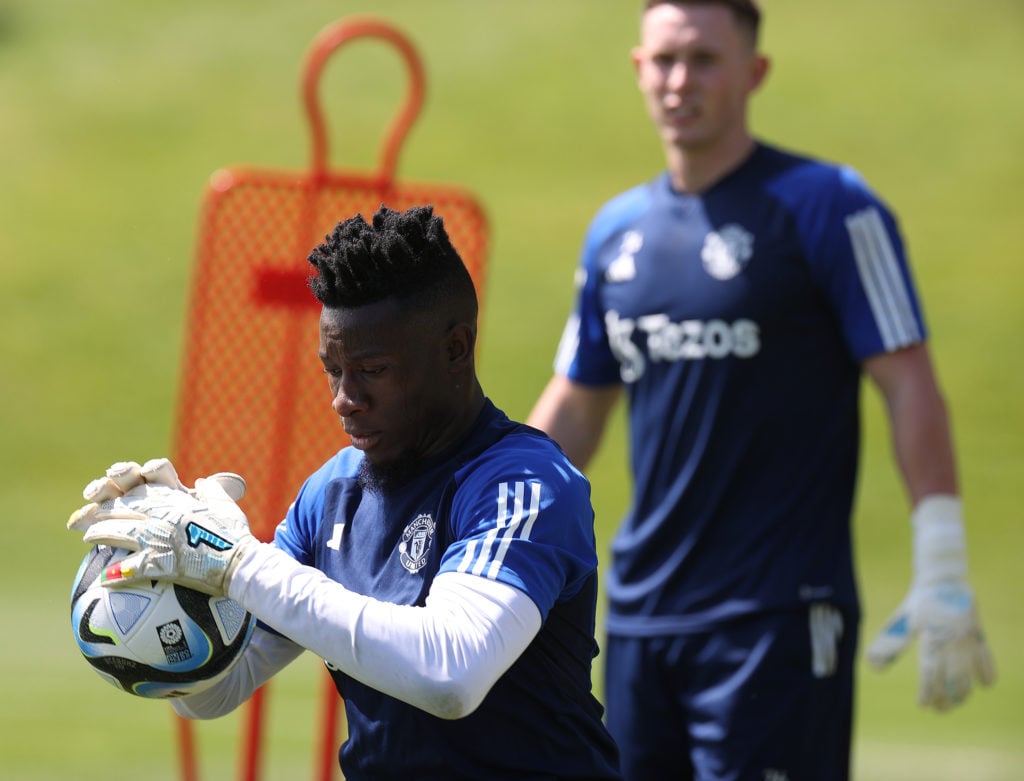 Onana's reaction after United win
To add to this, the former Inter Milan goalkeeper spoke to United's official club website about the performance and indeed the controversial penalty decision.
"No, I don't worry," Onana said when asked about the wait time for the VAR decision. "I thought because at the end of the day, I [have] made my decision and you earn the right to make the right choice.
"Sometimes yes, sometimes not. At the end of the day, you learn from mistakes. I trust the referees. What they are doing is not easy, especially now with the VAR.
"So I was calm. I knew it wasn't [a penalty]. It was just a contact in there. So I'm calm and, for me, I'm very happy with this victory.''
MORE UNITED STORIES
Other United players react
Lisandro Martinez, who was substituted at half-time due to a small injury, said: "First step of the Premier League season (tick emoji)."
Luke Shaw, who at times struggled but was generally solid throughout, said: "Three points under the Old Trafford Lights."
United take on Tottenham this Saturday and will need Onana, and United's defenders, to be on top form if they are to get anything out of the game.
Related Topics