The United in Focus team has made their predictions about how they think Manchester United's 23/24 campaign will all unfold.
It's going to be a telling season for Manchester United. Erik ten Hag has had one year in charge now and has firmly established his goals for the club.
We've brought in some tremendous players, with Mason Mount, Andre Onana and Rasmus Hojlund arriving thus far – which has definitely strengthened the squad.
This is why optimism is at an all-time high. Fans want trophies, convincing victories, and ultimately pushing for the Premier League title. But what do we think? Here are the United in Focus author's predictions for the 23/24 season.
READ: Man Utd Fixture List 23/24: Next Game, Key Dates and More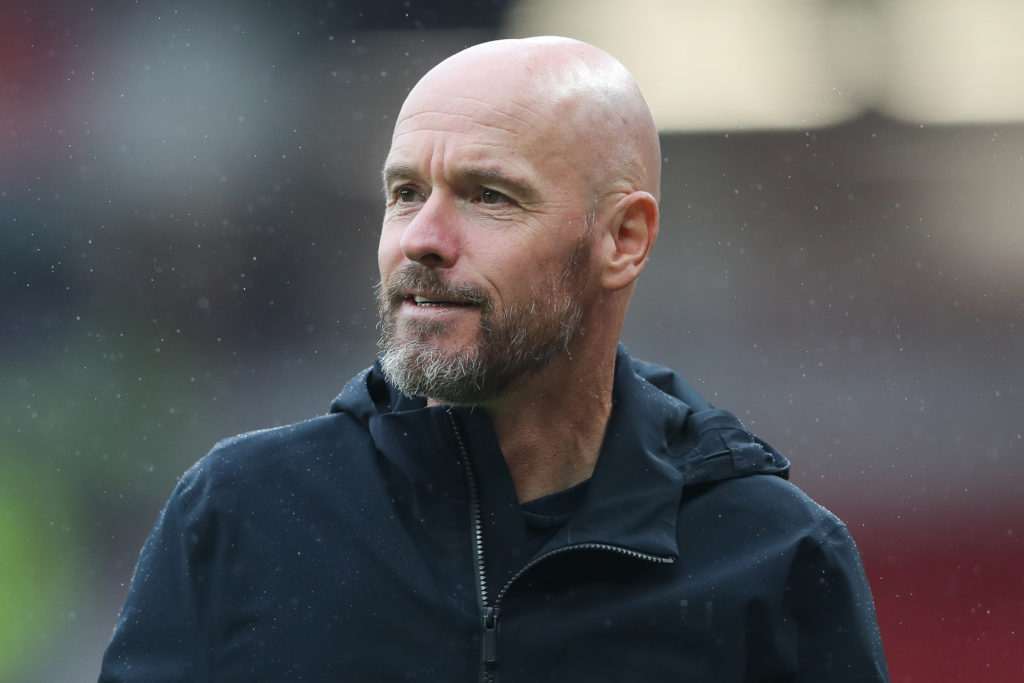 Where will Manchester United finish in the Premier League?
Dan Coombs: 2nd place
"I am optimistic this will be another strong season, with some progression. I am going to tip United to finish in second place, adding around 10 points to last season's tally.
"The problem is going to be City, of course. United can be the 'best of the rest' and take another step forward. Ten Hag will get us that little bit closer.
"We do need a strong start, it's important to get an away win over Tottenham and Arsenal early on and set the tone, fixing our biggest weakness from last season."
MORE UNITED STORIES
Jonny Maze: 2nd place
"I feel like the gap between the top three will shrink considerably, United and Arsenal have both got stronger while City have got weaker. Therefore I see us coming second but to be in a title race late into the season."
Kieran Smith: 3rd place
"The issue that I have is I know United have gotten better, but so has every other top club. You genuinely have five or six title contenders for the first time in a good while.
"I still think Manchester City will run away with it. The sheer amount of squad depth they possess is insane and we're just quite not there yet.
"As for second place, I believe it'll be between us and Liverpool. But without the prospect of Champions League football to focus on – I think they'll just pip us."
Shaun Webbley: 2nd place
"I think United will have enough in their squad to be in a title race this season.
"If United complete the rumoured signings of Amrabat and Todibo/Pavard, then the Red Devils should have enough to go far in the League and indeed the Champions League with the Old Trafford crowd spurring the team on."
Danny Owen: 2nd place
"After a potential title challenge fizzled out in the winter last season, Erik ten Hag's side should be looking to close the gap on Arsenal while remaining part of the conversation come the spring this time around."
How far will Manchester United get in the Champions League?
Dan Coombs: Semi-Finals
"This will be interesting, United do have a good cup record recently and so does Ten Hag. I fancy us to reach the quarters – something we have only done twice since Fergie retired. And you know what, perhaps one better.
"Semi-finals at best. I'm not going to kid myself into saying we can win it. We need a proven striker."
Jonny Maze: Quarter-Finals
"I feel this year's Champions League should be a learning experience we can't expect to win it. Therefore I feel a respectable Quarter-final finish would be solid, but if the draw is kind, we could go further."
Kieran Smith: Quarter-Finals
"The Champions League really is luck of the draw. As we saw with some of the Italian teams last season, there's a chance you can breeze your way to the final with an easy run.
"I think quarters are realistic and fair for Erik ten Hag's first venture into that competition with United. Although, as I said, draw depending we could go a little further."
Shaun Webbley: Quarter-Finals
"As mentioned above, provided we have the right signings made, United should have the capacity to go far in the Champions League. I'll say the quarters."
Danny Owen: Quarter-Finals
"Much depends on the group. United could conceivably be pitted against Bayern Munich and AC Milan in round one.
"But, after going out with a whimper at the round of 16 stages against Atletico Madrid during their last Champions League challenge, the aim must be to go at least one better in 2023/24."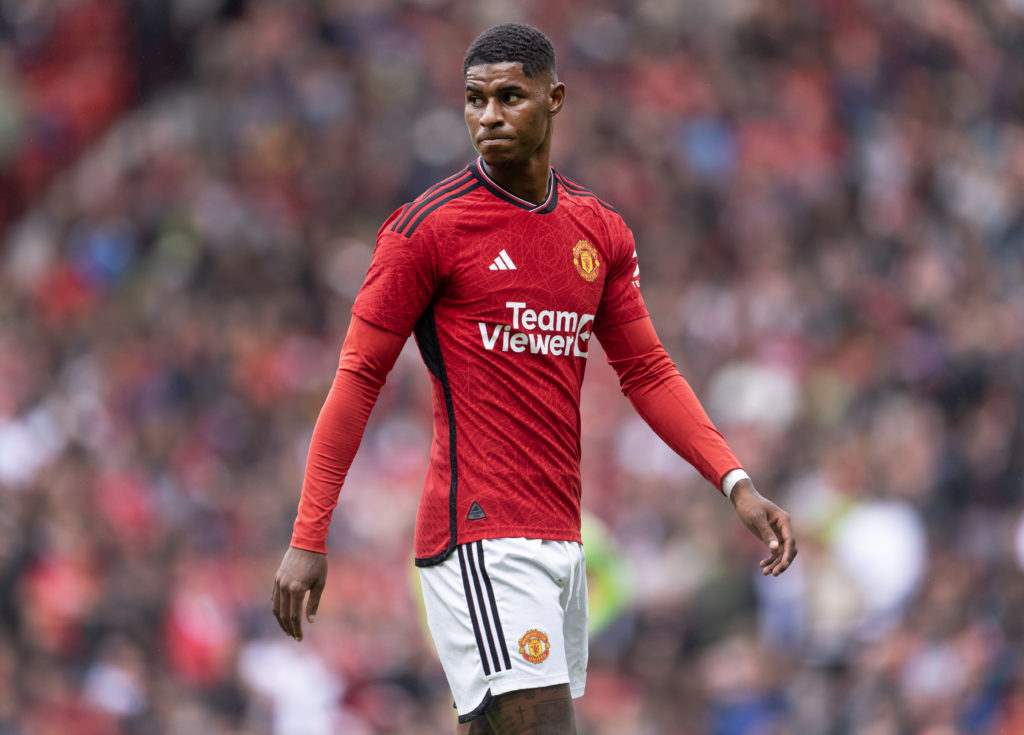 Who will be Manchester United's top goalscorer?
Dan Coombs: Marcus Rashford
"I expect it will be Marcus Rashford again. Even if he takes a little step back from last season, he should be capable of scoring 20-25 goals.
"I'd predict Rasmus Hojlund to reach 20 at maximum this season. It would be great if Bruno really rediscovered the scoring form which saw him net almost 30 goals a couple of years ago.
"We didn't score enough last season and everybody needs to chip in."
Jonny Maze: Marcus Rashford
"He did it last season, and I think he does it again, Marcus Rashford will be our top scorer, I expect at least 35 in all competitions. However, I do think Rasmus Hojlund will begin to bag lots after Christmas."
Kieran Smith: Marcus Rashford
"It's a shame he left, as I would've gone for Wout Weghorst… but no, it'll be Marcus Rashford. It seems he'll be deployed on both the left and up-front this season, meaning they'll be bags of opportunities to score goals.
I think he's really in the zone in his football now. Last season made me really realise how good of a player he is. I think he can hit, if not better last season's tally."
Shaun Webbley: Bruno Fernandes
"Bruno Fernandes, who has been consistently brilliant under Erik ten Hag, will be the top scorer. Due to the level that the squad is now at, it will only bring more out of Fernandes, especially with Mason Mount behind him."
Danny Owen: Marcus Rashford
"No surprise here. United's first 30-goal-a-season forward since Robin van Persie is likely to lead the line again with Ten Hag keen to ease in new signing Rasmus Hojlund.
"A growing understanding with Antony, Jadon Sancho and Alejandro Garnacho should yield even more chances."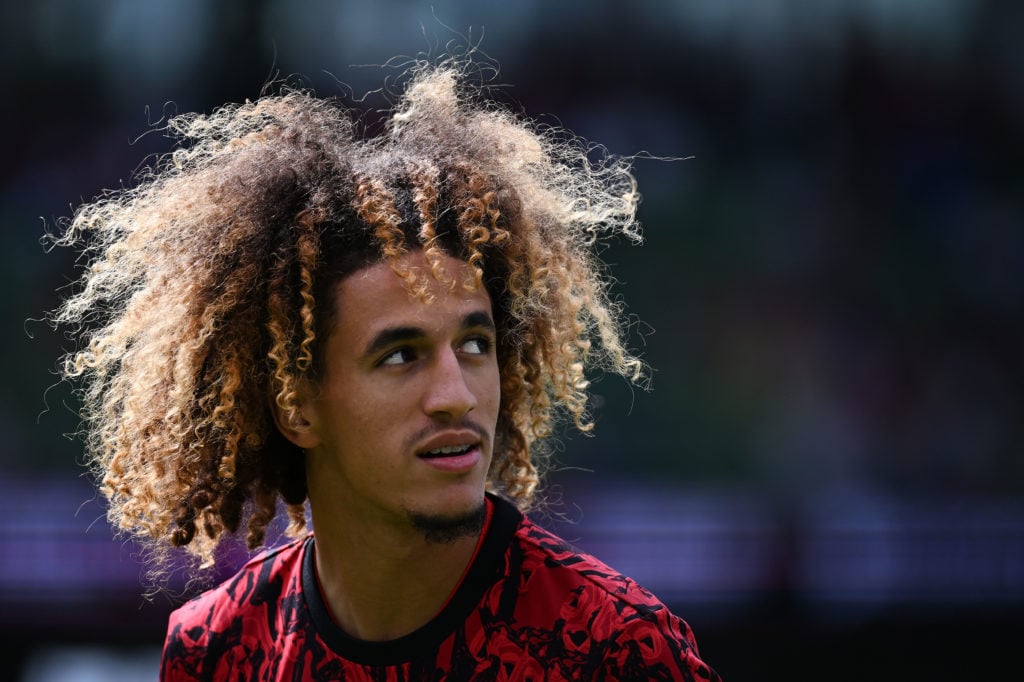 Who will be Manchester United's 'breakout' player?
It's worth noting we excluded the pick of Kobbie Mainoo in this one… as he would've been everyone's choice!
Dan Coombs: Omari Forson
"It's been quite clear from pre-season that Erik ten Hag has been lining up Omari Forson as a player he likes. For me, he hasn't shown enough in those opportunities, but he's a talented player and Ten Hag is trying to get him adjusted to the intensity of first-team level.
"United need game changers in the final third, and it would not be a surprise if he ends up getting some game time if there are injuries, providing he is not sent out on loan."
Jonny Maze: Hannibal Mejbri
"Assuming the squad stays the same as it is, Hannibal Mejbri could have a brilliant season, he showed his talent in pre-season and he likely finds himself in a position to make some cameo appearances, excited to see him."
Kieran Smith: Alvaro Fernandez
"This is a player I've been a big fan of for some time now when watching academy matches and I really hope he gets a chance in some of the cup fixtures this season.
"Fernandez has all the capabilities to go on and become a world-class left-back. He's quick, can go forward, but also equally as competent at the back. I really think he's one to watch this year."
Shaun Webbley: Hannibal Mejbri
"Hannibal Mejbri has impressed me a lot in pre-season, he's playing in a difficult position but by the end of the season I expect him to be part of the first team squad and maybe starting a few games."
Danny Owen: Alvaro Fernandez
"Kobbie Mainoo is the obvious pick but Fernandez's eye-catching performances in pre-season also stand him in very good stead.
"An aggressive and athletic left-back, Fernandez returns after an excellent spell at Preston and do not bet against him overtaking Tyrell Malacia in Ten Hag's pecking order."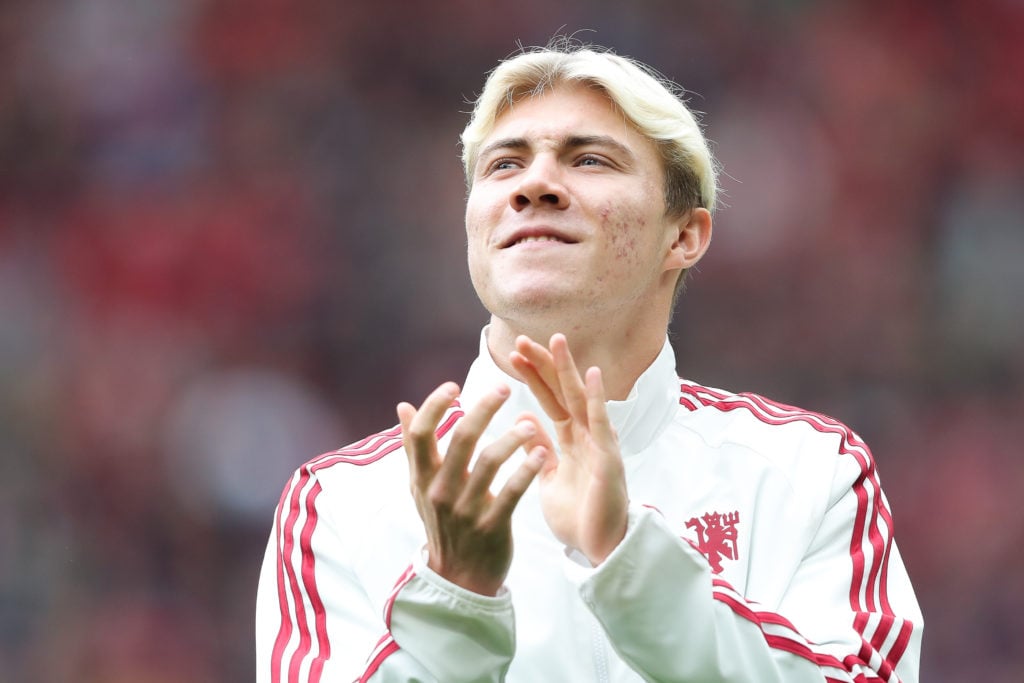 Who is the Manchester United player you're most excited to watch?
Dan Coombs: Onana & Hojlund
"It's a split between Andre Onana and Rasmus Hojlund. Both have the potential to transform the team. Onana will be a breath of fresh air, De Gea was unwatchable and times and a clear weak link.
"Onana is going to be so important to the team finally playing the football Ten Hag wants to introduce."
Jonny Maze: Alejandro Garnacho
"Alejandro Garnacho has looked super impressive through pre-season and I feel like he is only going to improve as the season progresses. He likely won't start every game but his threat is always clear and he is our most exciting player to watch."
Kieran Smith: Rasmus Hojlund
Rasmus Hojlund is arguably the most exciting signing we've made in years. We're buying a young lad already playing to a very good standard, but ultimately a player we can watch develop into (hopefully) a world-beater.
"We finally have a proper number nine once again, who evidently is a huge fan of the club. Can't wait to see him in action."
Shaun Webbley: Alejandro Garnacho
"Garnacho is the obvious choice, It's been a long time since United have had a player who can get you off your seat, time and time again but this kid can.
"He will only get better as he gets older and could be a mainstay in the first team soon."
Danny Owen: Alejandro Garnacho
"There are unavoidable similarities between Garnacho and a young Cristiano Ronaldo.
"If that exhilarating pre-season performance against Lens is anything to go by, Garnacho's decision-making and end-product is even sharper now than it was last term."
Related Topics