Cristiano Ronaldo scored his first free-kick for Manchester United since his return to clinch a 3-2 win over Norwich.
The goal capped his 60th hat-trick of his career, a staggering record.
Ronaldo now has 21 goals this season in all competitions for United.
United's players have been more active on social media after the win than in recent weeks, celebrating the victory.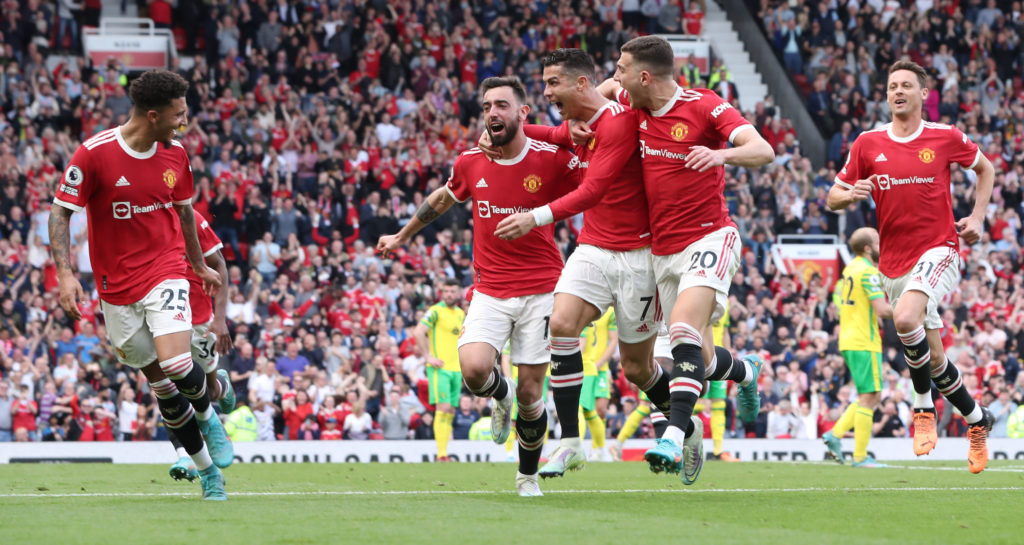 Ronaldo's free-kick was his first since one he scored for Juventus in 2020 against Torino.
It was his first free-kick goal for United since 2009, a winner at Old Trafford over Manchester City.
Ronaldo now has 12 Premier League free-kick goals to his name.
Teammate Juan Mata was a second half substitute and stood over the free-kick with Ronaldo, before backing away. He joked that he gave permission to the number 7 to take his shot.
Happy players
United's victory meant a more upbeat group of players, happy to get all three points.
Defeats for Arsenal and Tottenham opens up the race for a top four place, and gives the team a bit of hope, despite how much hard work we made of beating the team in 20th place.
David de Gea, Bruno Fernandes, and Anthony Elanga were among the stars to send messages out to fans after the win.
Related Topics
Have something to tell us about this article?
Let us know