Cristiano Ronaldo is keen to quit Manchester United this summer for a new challenge, claim multiple sources.
The Times first reported the claims Ronaldo is looking to quit Old Trafford for a more competitive team.
The reports have since been backed up by other sources. Manchester United have not commented.
Ronaldo returned to Manchester United last summer in a surprise move from Juventus, forcing a move in late August.
There was always a possibility Ronaldo could pursue an exit this summer after United's terrible season.
He is only under contract for one more season, and earns more than £500,000 per week.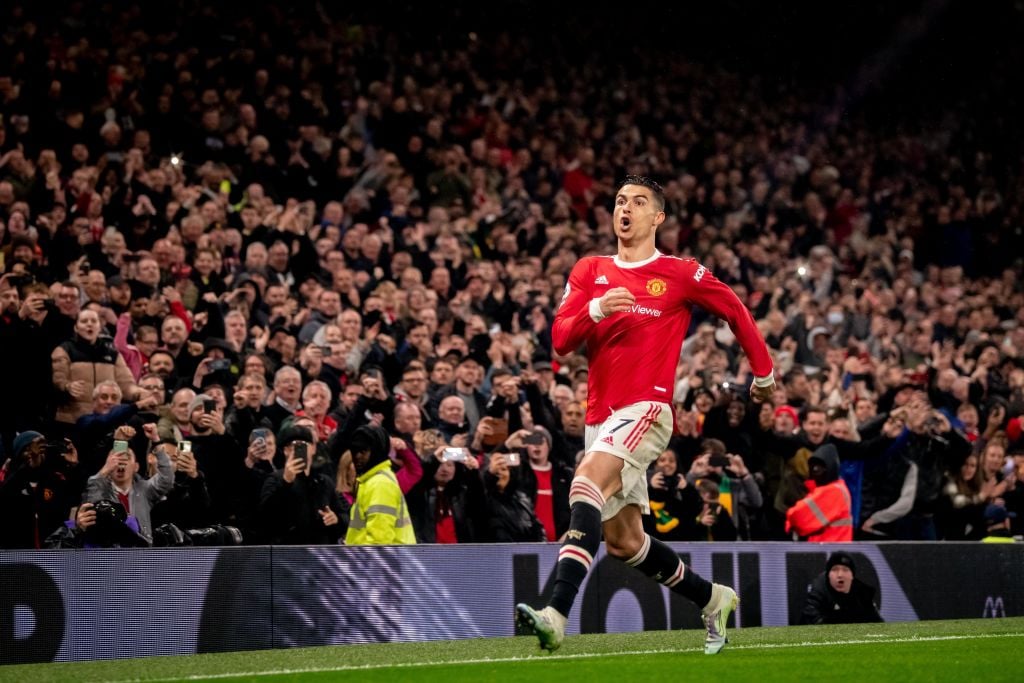 Cristiano Ronaldo wants to quit Manchester United
A clean break would not be the worst thing for United or Ronaldo, although it is unclear which team he might move to.
The problem United face is filling to void up front. Ronaldo finished last season as the club's top scorer with 24 goals.
Anthony Martial would be his stand-in, at present, and he only scored one goal last season for the club, and one out on loan.
United have been busy pursuing transfer targets this summer but have not actively been trying to sign a striker, even though supporting Ronaldo is wise.
This lack of back-up plan may push United to try and keep Ronaldo one more year.
United would clearly like the situation resolved one way or another before the club head out on pre-season tour on July 8, where Ronaldo was expected to be a part of it.
READ MORE: Confirmed Manchester United transfers, ins, outs, loans, releases for 2022/23
Cristiano Ronaldo: One of the greatest ever
Ronaldo signed for Manchester United in 2003

United paid just £12 million to sign Ronaldo from Sporting. He went onto score 118 goals for United and won the Premier League title three times.

A five times Champions League winner

Ronaldo won the Champions League for Manchester United in 2008. He then went on to win the trophy a staggering four more times with Real Madrid.

Goal hungry superstar

Ronaldo once netted 42 goals in a season at United, a figure he smashed at Real Madrid. He once scored 61 goals in a single season for Real and 60 in another. He scored 101 goals in his last three years at Juventus alone.

International star

Ronaldo broke the all-time international goal scoring record in 2021 to move clear as the most prolific player ever for his country.

Multiple time Ballon d'Or winner

Ronaldo has now won the Ballon d'Or Award five times, finishing in second place on six occasions.
Have something to tell us about this article?
Let us know