Cristiano Ronaldo could make the move to Major League Soccer when he leaves Manchester United.
Ronaldo has surely burnt his bridges at Old Trafford with his controversial interview with Piers Morgan which has been the talk of football all week.
But the question remains over where Ronaldo could go.
It was clear he wanted to leave the club in the summer, but none of Europe's top clubs came in for him so he was stuck at United.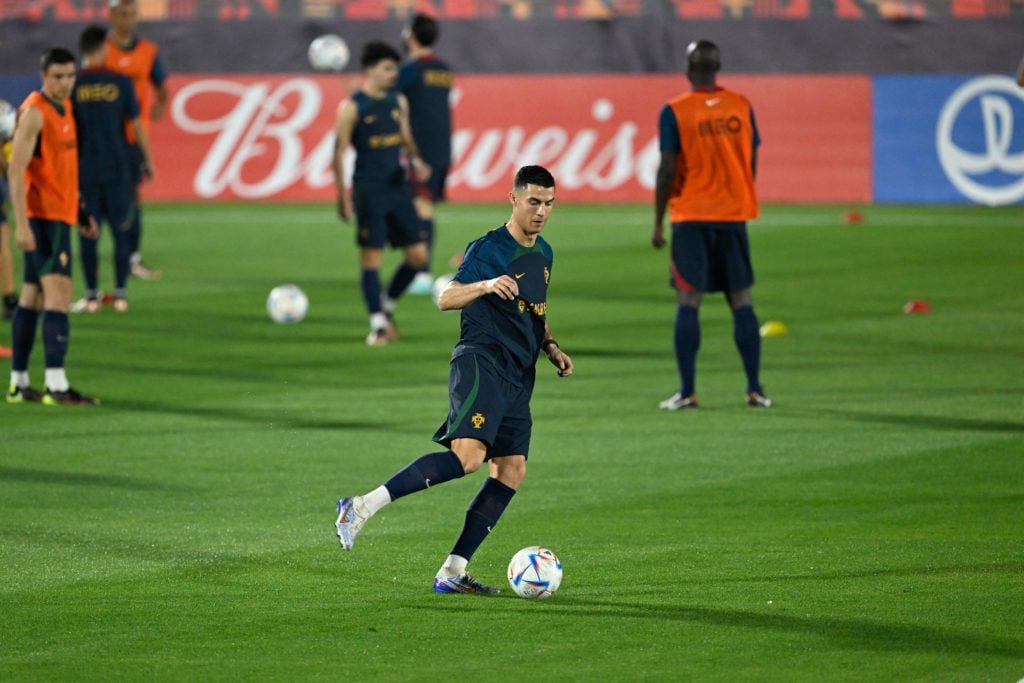 Ronaldo could move to MLS
It is far from certain that any of them would come back in for him now, especially now that he has sparked controversy in such a high-profile way.
In the interview, an offer from Saudi Arabia was confirmed by Ronaldo but he does not want to leave European football even at this late stage of his career.
Major League Soccer is another potential destination and a report by I News claims that both Los Angeles clubs could soon have increased finances with which to attract Ronaldo.
A new TV rights deal has boosted their budgets and Inter Miami, with David Beckham and Phil Neville at the helm, could sign Lionel Messi.
It would clearly be a huge coup for MLS to have Messi and Ronaldo join their league at basically the same time.
There is clearly plenty of work to be done before either of the greatest players of the modern era moves to America.
But the report does say that Ronaldo has considered America as a potential destination even during his time at Real Madrid.
It remains to be seen when the time is right for him to turn his back on European football, and it would have been wise to have a new club lined up before he went so big with his interview.
It would also have made sense to have a new side agreed before he went public with his desire to leave in July, but that was not the case, so there could still be plenty to resolve with this situation.
Related Topics
Have something to tell us about this article?
Let us know