Charlie McNeill had barely 24 hours as a Stevenage player after his loan before he scored his first goal for the club.
A deadline day loan-move to League One side Stevenage is exactly what many thought Charlie McNeill needed.
He was looking unchallenged at youth level, and was crying out to be tested, which is exactly what United did.
A League One loan is a huge step up for the striker considering he was at Newport last term.
Now in his first game he has already shown himself to be up to the level which no doubt will have Erik ten Hag paying close attention to him.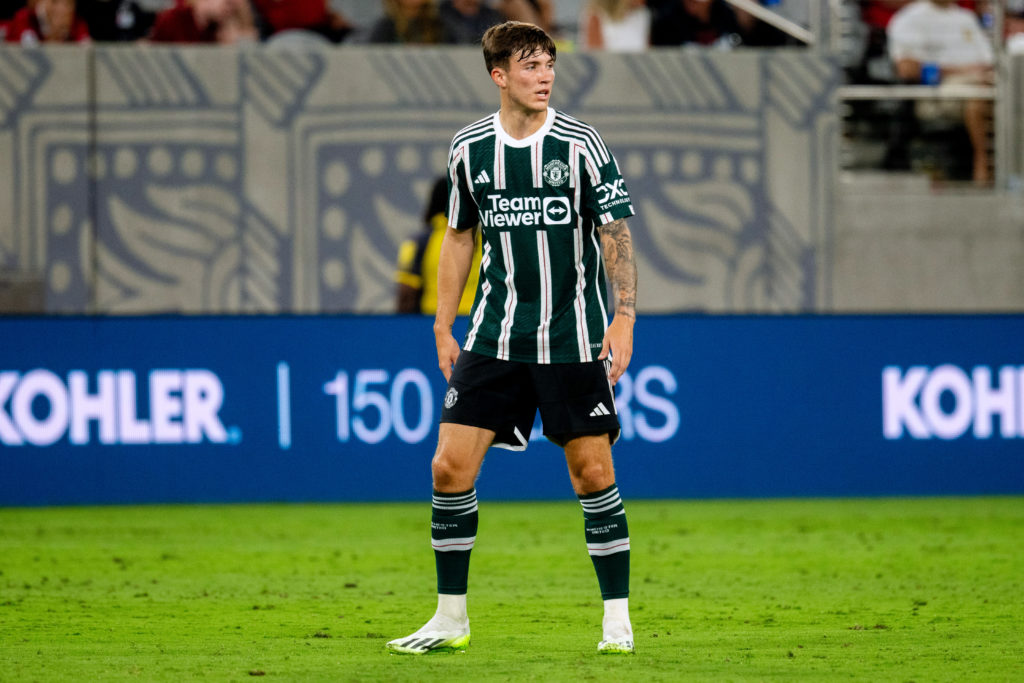 McNeill scores on his debut
After making his move yesterday, a debut today might've seemed quick, but it was exactly what he needed.
Just 21 minutes was all it took for McNeill to open his account and what a goal it was.
MORE UNITED STORIES
From an in-swinging free kick, McNeill got the first touch on it at the near post, sending it past the keeper to the far corner.
A great finish if he meant it, and encouraging signs for United who will be keen for him to continue developing into the player he has potential to be.
Can he show his huge potential this season
McNeill arrived at United from City to much fanfare given he had scored so many goals for the City academy.
He dominated at under 18 level for United, and scored consistently at under 21 too, along with during his time at Newport where he scored a few.
But at 19-years-old you have to think he needs a huge season, a solid tally of goals could fire him toward a championship or Premier League loan next season.
This would see him making good on the potential that tempted United to spend the money on him a few years ago.
We will be keeping a close eye on his performances this season.
Related Topics