Manchester United under 21's new boy Kie Plumley played his first game for the club. He made a brilliant contribution to to United's win over Rangers B.
20-year-old goalkeeper, Kie Plumley fulfilled a childhood dream earlier this week as he secured a move to Carrington.
Plumley has joined the under-21's after he left Oxford United at the end of last season after his contract expired.
He departed Oxford with no senior appearances made for the League One side, but impressed on-loan at both West-Super Mare and Beaconsfield.
He has been registered in Manchester United's Premier League squad list for this season. A boyhood fan now representing the club he supports, we are backing him for success.
Now with his debut in the books for the youth team, fans will have been encouraged by what they've seen.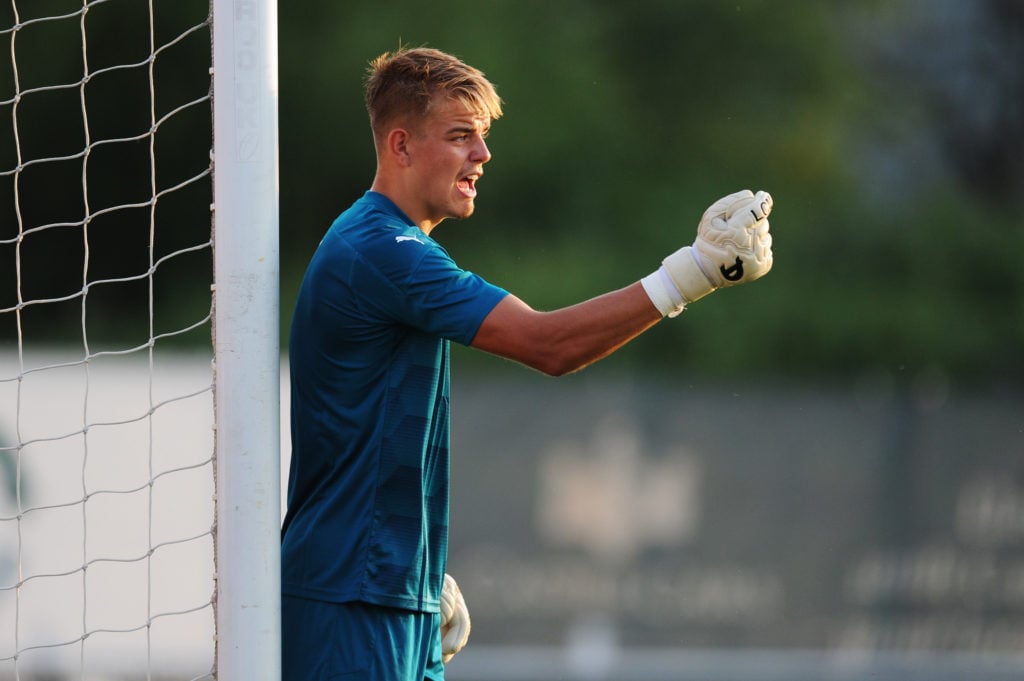 Plumley impresses on debut
On Friday, Manchester United's under 21's took on Rangers' B side in Scotland.
According to GersNet's account of the game, Plumely was in fine form with what they described as a 'stunning' contribution to proceedings.
MORE UNITED STORIES
"Rangers next chance came when Jack Harkness burst into the right side of the box and his short forced substitute keeper Kie Plumley to push over.
"That save was bettered with twelve minutes remaining, Adam Devine broke into the left side of the box and from his pass Cole McKinnon looked sure to score from around eight yards until Kie Plumley produced a stunning point blank save."
A performance which will have at least cemented himself firmly in the plans of the under 21's.
What role will he have at United?
Plumley won't be under any illusions that he is unlikely to ever work his way into the first-team at Old Trafford.
Andre Onana, Altay Bayindir and Tom Heaton are all sublime for their respected roles.
While emerging Elyh Harrison is likely to eventually overtake him aswell in the ranks.
Ultimately he is like to play a bit-part role for the academy and work toward securing first team football somewhere in the EFL over the next few years.
Related Topics