Manchester United's prospects have kicked off a youth tournament in Northern Ireland.
The Super Cup NI is the modern version of the Milk Cup, with United regularly competing at the tournament since 1989. This year's tournament was opened by former United talent Keith Gillespie.
Last summer United sent an under-16s side which won every game. This time around the team have sent two teams, the under-18s and under-16s.
United won both matches to cap another satisfying day for the Red Devils' blossoming academy.
READ MORE: Confirmed Manchester United transfers, ins, outs, loans, releases for 2022/23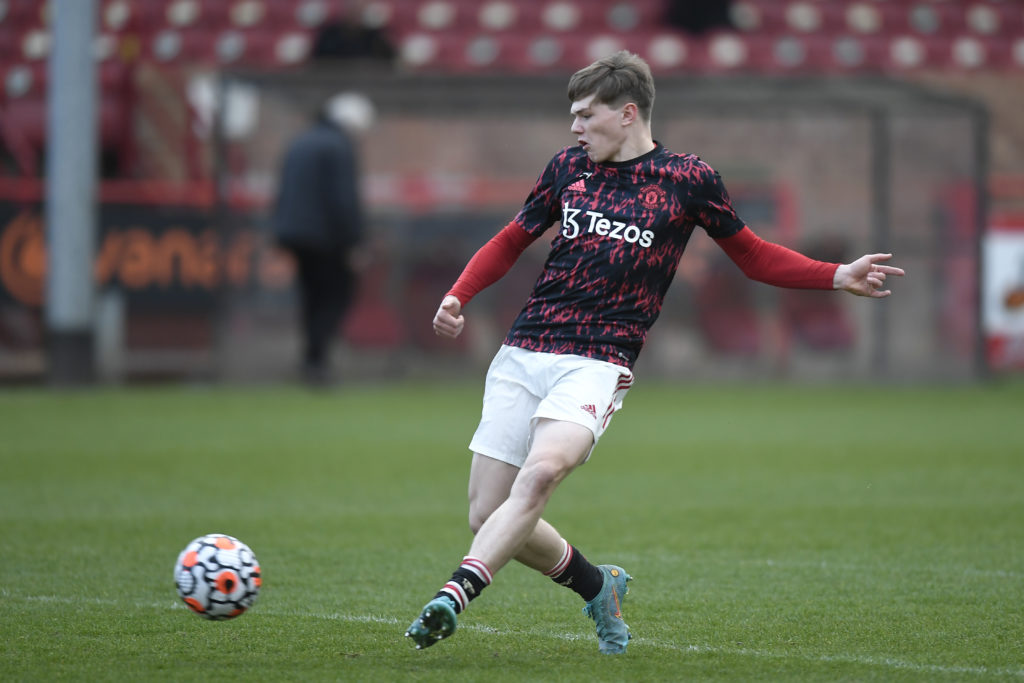 Under-18s
United's under-18s side took on Northern Ireland's under-18s side in a tough test, and so it proved, with the Red Devils conceding two goals in the opening 15 minutes.
The starting XI was, Thomas Myles; Habeeb Ogunneye, Louis Jackson, Jack Kingdon, Sam Murray; Ruben Curley, James Nolan, Dan Gore, Sam Mather; Ethan Williams, Manni Norkett.
It was a mixed team in terms of development stages, with goalkeeper Myles making his first under-18s appearance, while Murray, Gore and Mather all started in the FA Youth Cup final.
United got back into the game after trailing 2-0 at half-time, with forward Ethan Williams scoring two minutes into the second half from close range, after an excellent run into the box and pass from Dan Gore.
United made it 2-2 after a corner with defender Jack Kingdon prodding home after a pass from substitute Sonny Aljofree, who came on along with Ethan Ennis as the Red Devils pushed to get back into the game.
Ennis then struck the winner in the 83rd minute after a cross from fellow substitute James Scanlon, with Travis Binnion's second half changes paying off.
This is the first of two matches the under-18s will play at the tournament, in a 'second leg' against Northern Ireland on Wednesday night. On the evidence of last night's game, it will be another hard fought clash.
READ MORE: Confirmed Manchester United transfers, ins, outs, loans, releases for 2022/23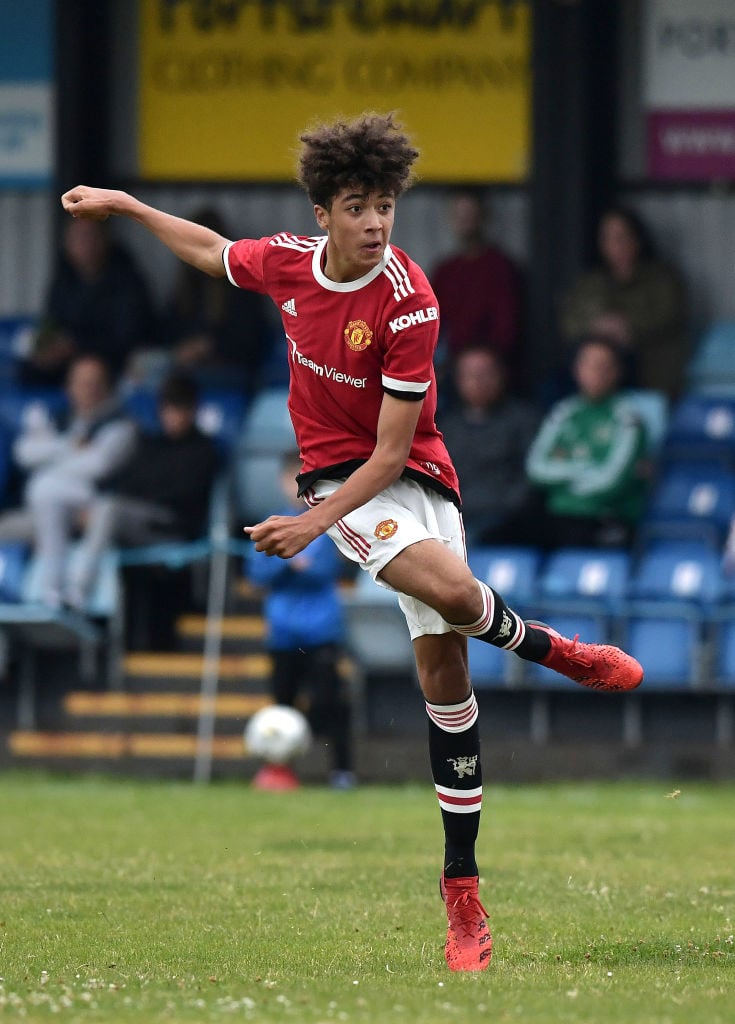 Under-16s
United's under-16s side took on an XI from a USA based academy, called Surf Select. United won the game 2-0.
Young forward Ethan Wheatley scored both goals in the win. Wheatley featured in last season's tournament, and he made his debut for the under-18s at the end of last season. United will likely utilise him in the under-18s more regularly this upcoming campaign.
Harrison Parker, Adam Berry, Finley McAllister, Shea Lacey and Victor Musa were among the promising players to also feature in the under-16s win.
The under-16s play County Fermanagh at 7pm on Tuesday, and MK Dons at 4pm on Wednesday, before the semi-final and final stages.
Have something to tell us about this article?
Let us know