Manchester United will compete in the FA Youth Cup semi-final tonight at Old Trafford against Wolves. Amid a tough season for the first team, the youngsters are providing reason to be optimistic for the future.
United host the fixture at Old Trafford and hope to reach a first final since the club last won the trophy in 2011. United reached the semi-final in 2020, and five of those players have gone onto make first team debuts.
Beyond silverware in this competition, making United's first team is the ultimate goal for his group of players and there are several with the capability to get there. It is tricky to whittle down this group to just seven, and there are plenty of players not on this list who will fancy their chances of following in Anthony Elanga's footsteps.
But nonetheless, here are our 'seven of the best', who have a really good opportunity to one day be starring at Old Trafford on a regular basis…
Alejandro Garnacho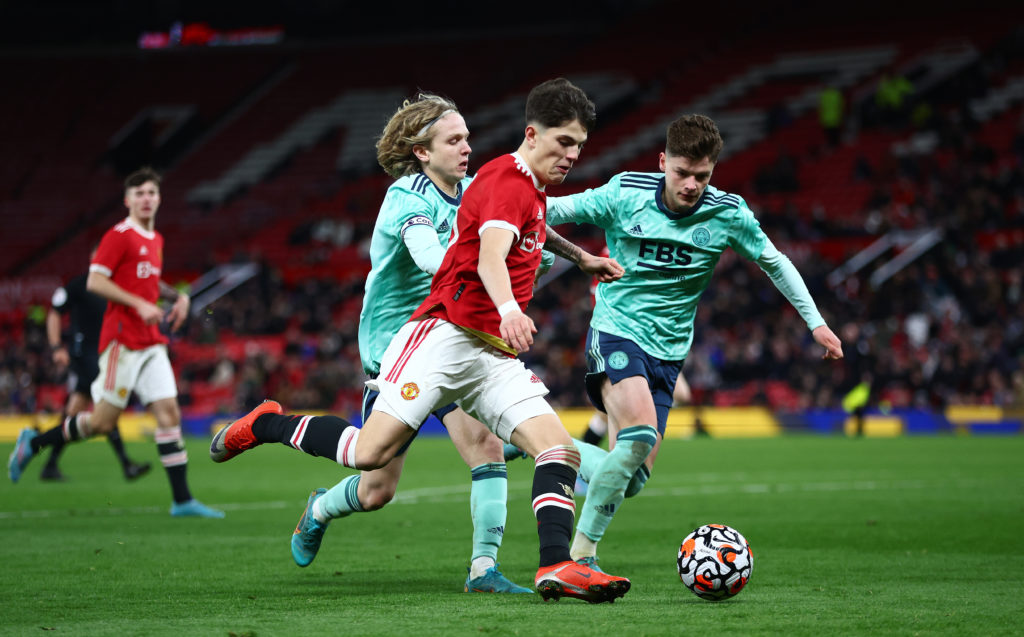 The undisputed star of this FA Youth Cup run, Garnacho has been electric in this competition to date, scoring four goals in four games.
Garnacho's strikes have included an acrobatic volley, a free-kick and an 80-yard run, and this has helped him land a surprise call up to the Argentina national squad this week.
The 17-year-old could be fast-tracked into United's first team and is the most likely to follow Elanga. He is a great finisher with an eye for the spectacular, who has really embraced the challenge of playing at Old Trafford.
From a comparative point of view, Garnacho is a cross between Cristiano Ronaldo and Heung-Min Son, and he is the player United need to perform the most tonight.
Kobbie Mainoo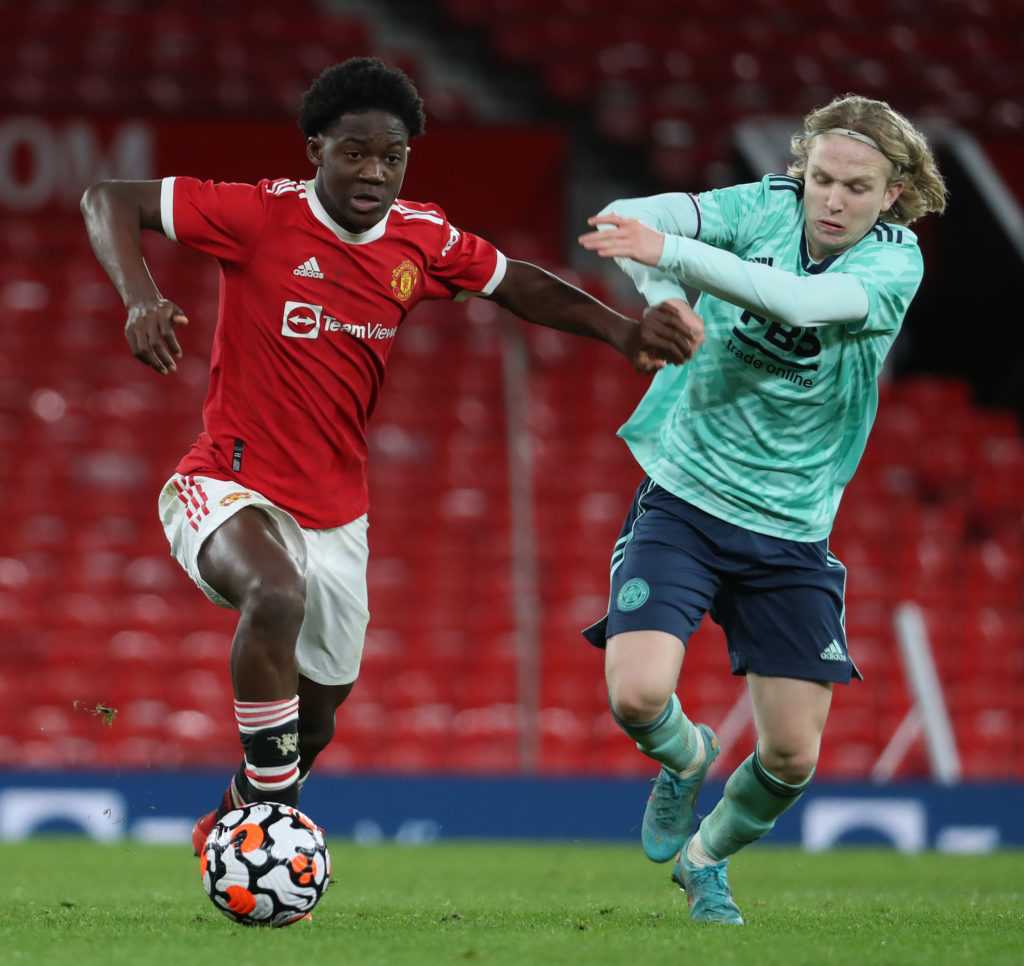 England under-17 international Kobbie Mainoo caught the eye last year when he made his under-18s debut at just 15. He has already made his under-23s debut.
Mainoo has been flourishing this season as a central midfielder and he has been excellent during the Youth Cup, netting twice on the way to the final.
The young midfielder is a good passer with terrific skill, just as capable of embarrassing opponents with a nutmeg as he is of playing a through ball.
Dan Gore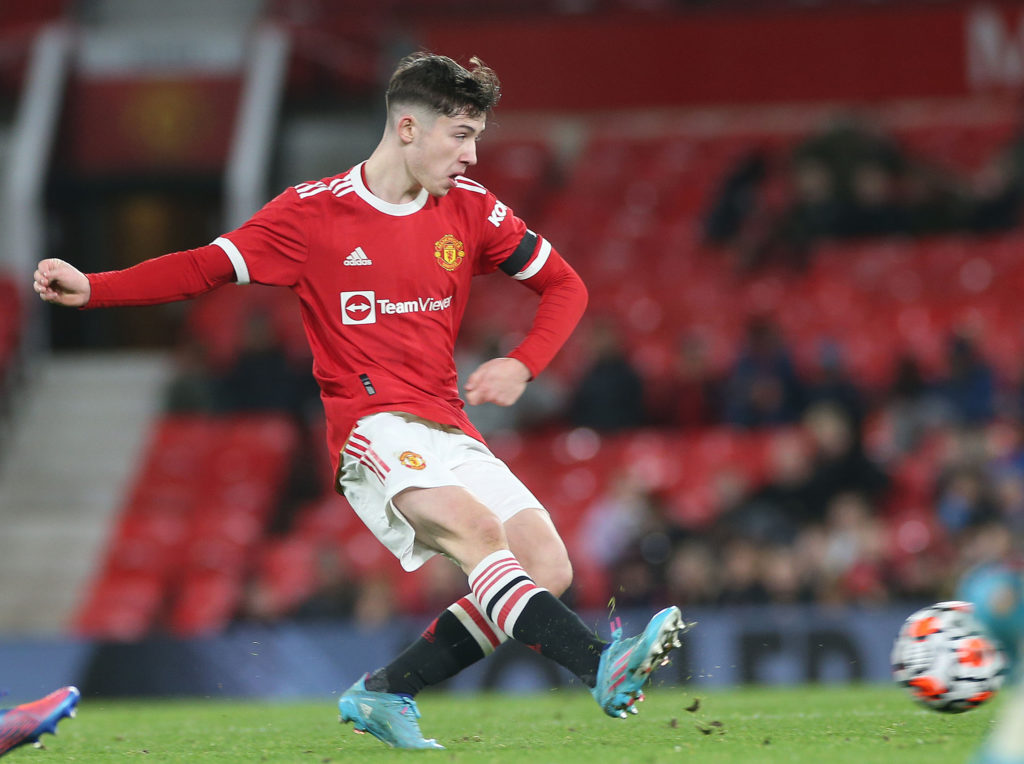 Another central midfielder, Dan Gore is the driving force in United's midfield. Gore actually scored in last season's FA Youth Cup too, on his first start for the under-18s.
This season he has continued to progress and United will want Gore to be at his best tonight. This season he has seven assists for the under-18s.
Sam Mather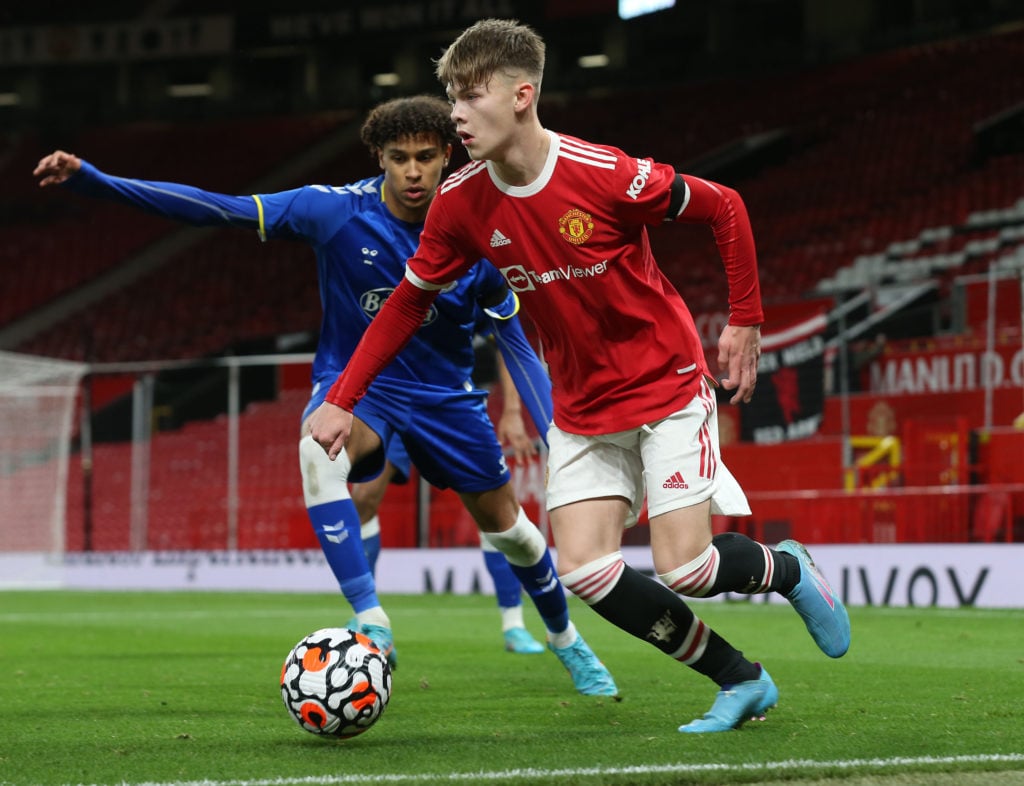 Sam Mather has been a constant danger for United in this competition even if he has been overshadowed by Garnacho's brilliance.
The winger has scored three goals on the way to the semi-final and his under-18s record of eight goals and nine assists this season speaks for itself.
Like Gore, Mather is an England youth international and the pair could play a vital role for club and country in years to come if they continue to progress.
Radek Vitek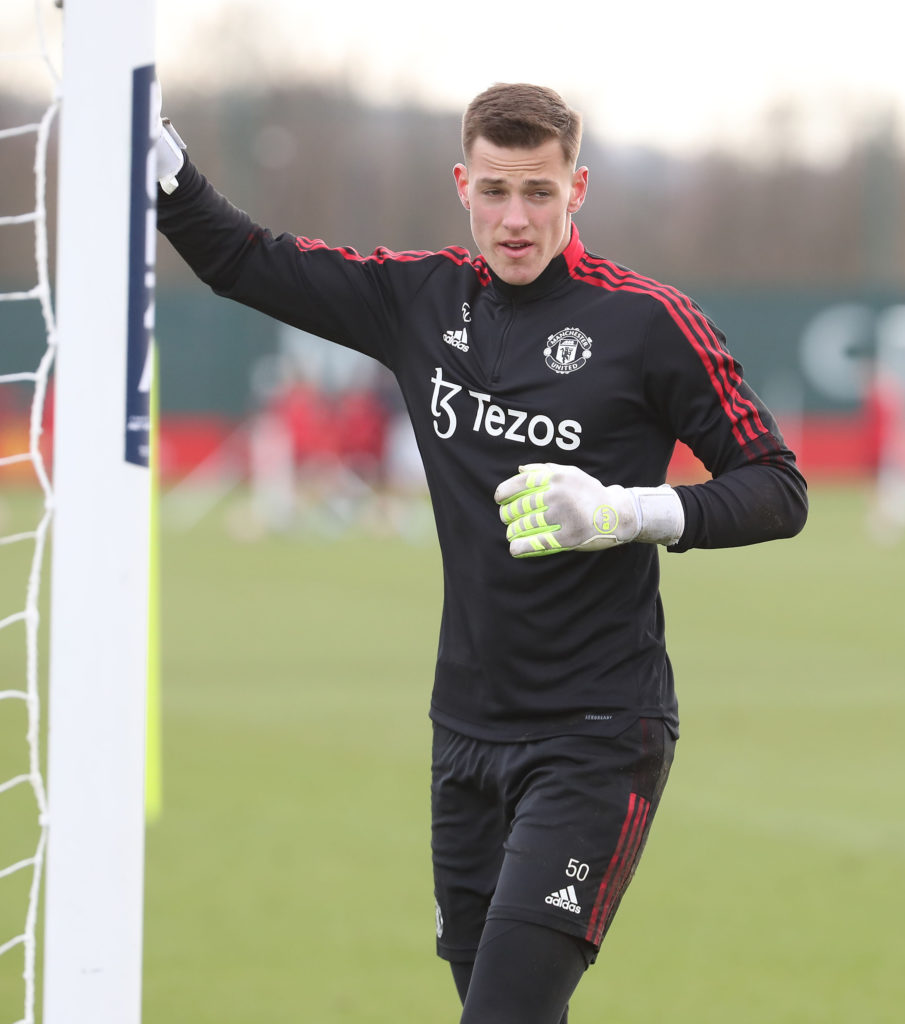 Breaking into United's first team is a tall order for any young goalkeeper and a few players have failed to build on promising academy performances in the past few years.
Radek Vitek hopes to be different, and the young Pole has a chance. Vitek is an imposing figure even at 18, and he has impressed in the UEFA Youth League this season too.
Vitek could turn out to be United's long term David de Gea successor, and helping United to win silverware could really help his case.
Marc Jurado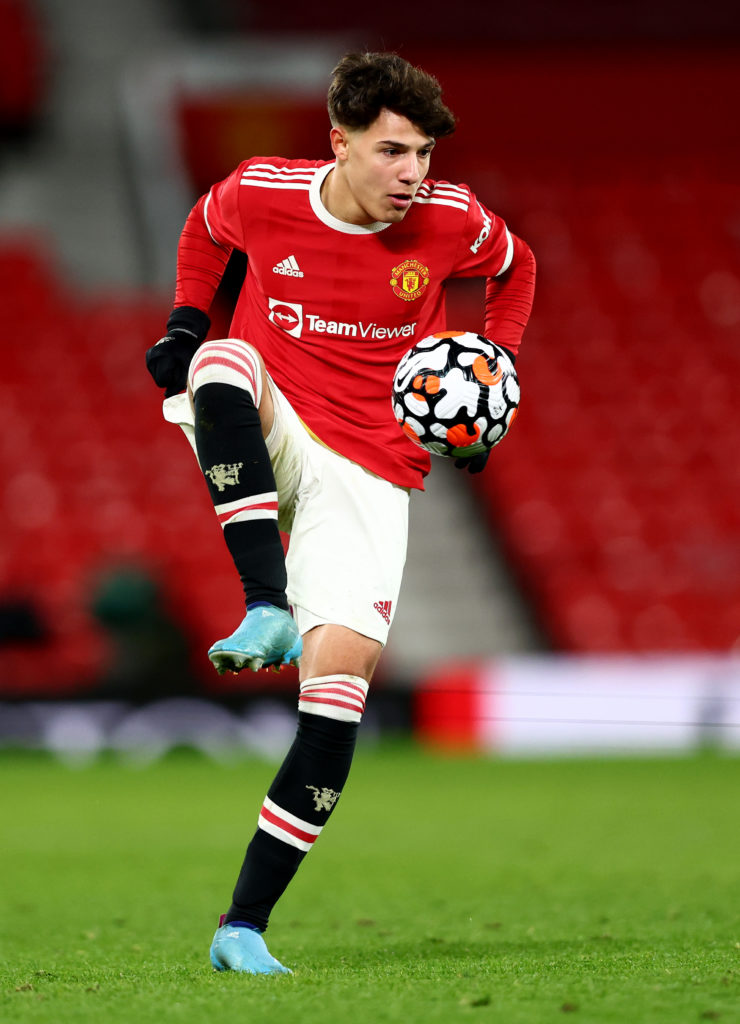 Former Barcelona talent Marc Jurado has been a leader for this under-18s side throughout the season and he will like his future chances of one day reaching the first team.
Jurado is less flashy than under-23 teammate Alvaro Fernandez, but more composed defensively, and has a good cross on him.
With right-back an uncertain position in the first team, Jurado could find himself promoted sooner rather than later if he continues to shine.
Charlie McNeill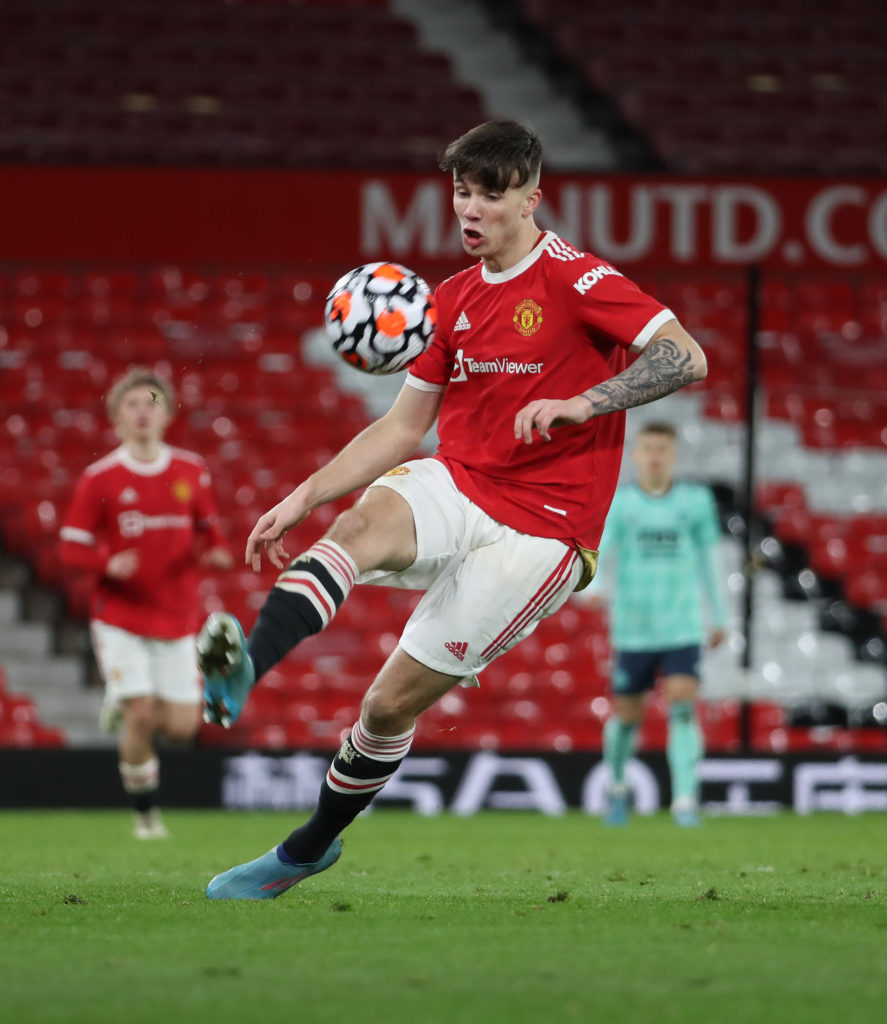 Like Mather, Charlie McNeill has scored three goals through the FA Youth Cup so far, behind only Garnacho.
Since joining United in 2020, McNeill has netted 36 goals in all competitions and he will lead the line for the Red Devils in this match.
If he can seize his opportunity, it would not be a surprise to see him called into the first team in pre-season, or even beforehand, considering the current injury situation in United's attack.
Manchester United 4-2 Scunthorpe (Mather, Garnacho, Oyedele, McNeill)
Reading 1-3 Manchester United (Mainoo, Mather, McNeill)
Manchester United 4-1 Everton (McNeill, Mainoo, Mather, Garnacho)
Manchester United 2-1 Leicester (Garnacho x 2)
Manchester United 3-0 Wolves (McNeill x 2, Garnacho)
Manchester United 2-1 Nottingham Forest (Bennett, Garnacho x 2)
Have something to tell us about this article?
Let us know