14-year-old Amir Ibragimov started up front and made his debut for Manchester United Under-18s against Stoke City.
The U18s went down 1-0 to their Potters counterparts on what was a special afternoon for the teenage striker.
The starting team was: Wooster, Lawrence, Parker, Aljofree, Murray, Oyedele, McAllister, Williams, Berry, Ibragimov, Norkett.
And among the substitutes were: Myles, Jackson, Nolan, Fitzgerald, Wheatley.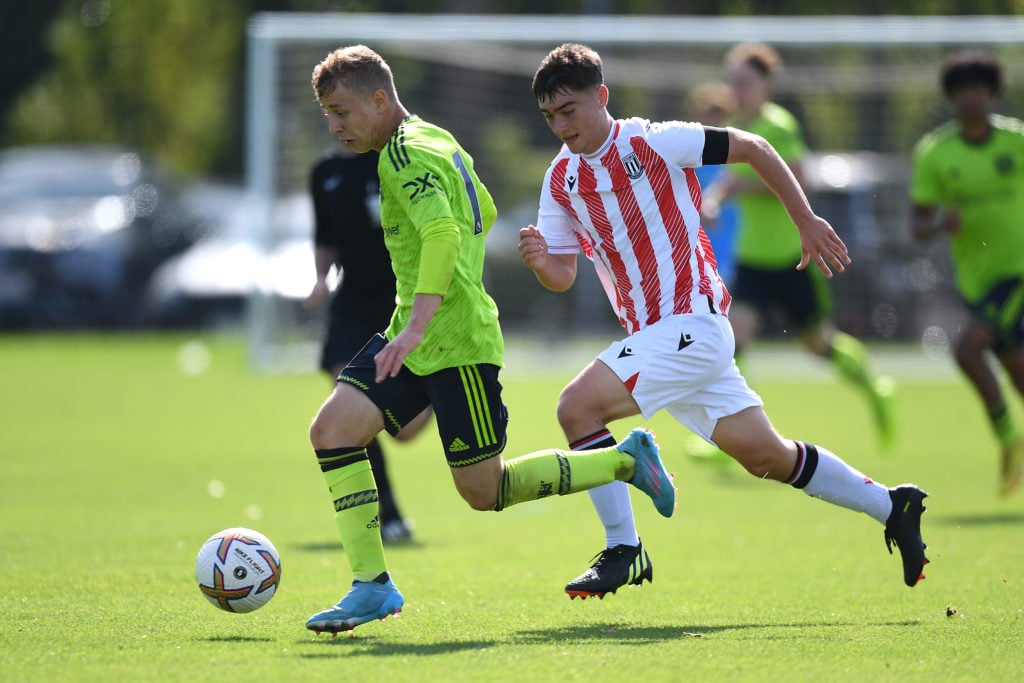 Ibragimov makes debut
He played the whole 90 minutes, although he was not able to find the back of the net, which would really have topped off the debut.
The 14-year-old recently signed a new deal at Old Trafford, and there was apparently interest in moving him away from United.
He seems committed to the club and he is getting opportunities to play higher up than his age group, and has recent experience with England Under-15s.
It is important that United manage his development carefully, pushing him on at the right time but also not overextending him or adding unnecessary hype.
He will get more attention on the back of this impressive achievements and youth coaches will be looking at him to see how he does playing with older players.
It was unfortunate for United that they could not get the win to mark his debut but the frontman will hope this is just another step on a long and successful journey in football.
Have something to tell us about this article?
Let us know