Christian Eriksen has joked that Aissa Laidouni should have been sent off for his "flying" tackle on the playmaker in yesterday's goalless World Cup draw between Denmark and Tunisia.
In the second minute of the Group D clash, Tunisia's pumped-up number 14 launched himself towards Denmark's talisman with his studs off the ground.
Luckily for Laidouni and more importantly Eriksen, the only thing that the Tunisian midfielder made contact with was the ball.
Had United's number 14 felt the full force of the challenge then he could have run the risk of suffering a serious injury given that Laidouni's aggressive challenge was dangerous and out of control.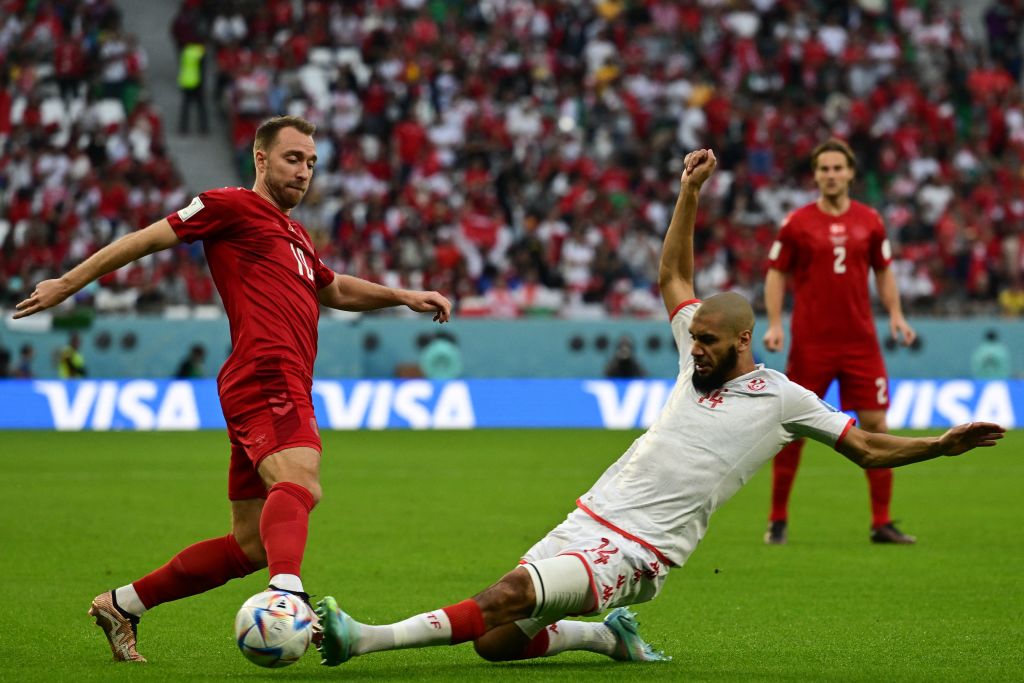 After making the thundering tackle, the 25-year-old, who plays for Ferencvaros in Hungary, celebrated like he had scored the winning goal in the World Cup final and Eriksen couldn't help but smile in response.
Despite former referee Jonas Eriksson claiming that the Tunisian had put Eriksen's career in jeopardy due to "a stupid tackle", Laidouni explained that he never set out to hurt the 30-year-old.
Christian Eriksen gives his verdict on Aissa Laidouni's flying tackle and wild celebration
Despite former referee Eriksson slamming Laidouni for his reckless challenge, United's number 14 shrugged it off and he revealed that he expected the Tunisians to play with a lot of intensity.
Speaking via Tipsbladet after making his 118th appearance for Denmark, the attacking midfielder couldn't resist initially making a playful comment: "He's going to get a red card, for sure.
"No, it wasn't… I touch the ball and he comes flying. It wasn't anything surprising and we knew they would come with a lot of intensity."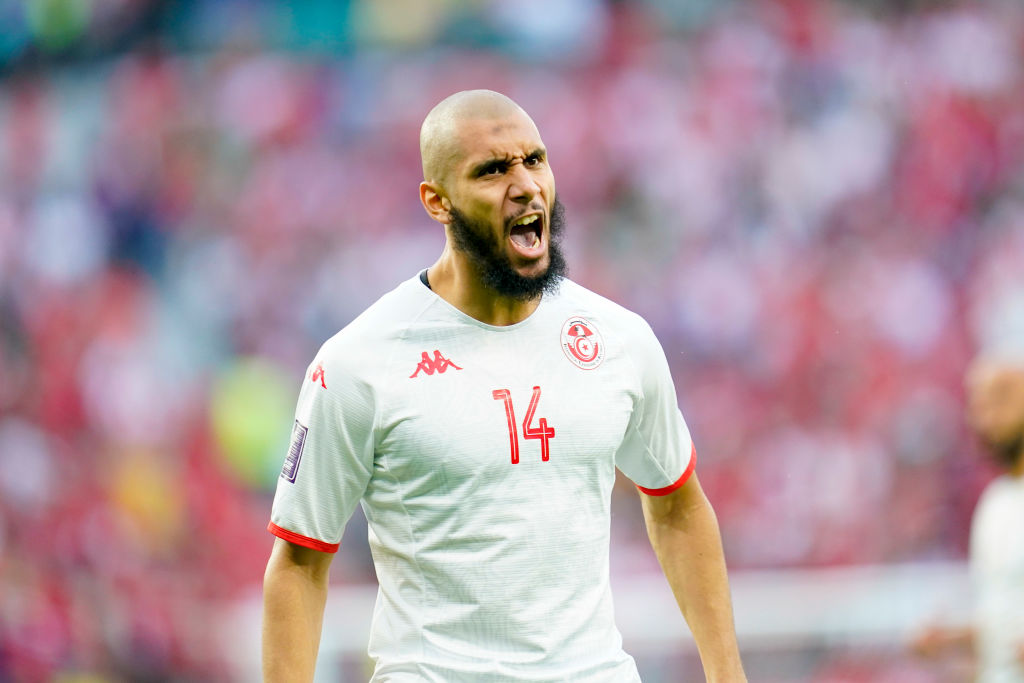 Giving his verdict on Laidouni's celebration after making the tackle, Eriksen said: "I managed to laugh about it. I stood and smiled and laughed at it and asked what was going on.
"But I think it was very emotional. You could feel it in them. They would love to have the fans with them, and maybe we Danes lack that once in a while.
"There may be a time and place that you do it and it's not every day that you celebrate a tackle. This is perhaps something the British did many, many years ago. But they used everything they could today. [I] Respect that."
Eriksen's Denmark are back in World Cup action on Saturday when they face Raphael Varane's France.
Related Topics
Have something to tell us about this article?
Let us know