Manchester United midfielder Casemiro is Brazil's "best player", according to World Cup winner Zinho.
The 30-year-old has been in imperious form in Qatar and with the former Real Madrid man dominating midfields, Tite's Selecao will believe they have a great chance of winning Brazil's first World Cup in 20 years.
United's number 18 is still yet to taste defeat at a World Cup. He was rested for Brazil's last Group G game against Cameroon, and he was suspended for the Selecao's 1-0 defeat to Belgium in the quarter-finals four years ago.
But with the five-time Champions League winner yet to pick up a booking in Qatar, the 68-time Brazil international doesn't have to worry about putting in his trademark crunching tackles with him not walking a suspension tightrope.
Casemiro is Brazil's best player, says World Cup winner Zinho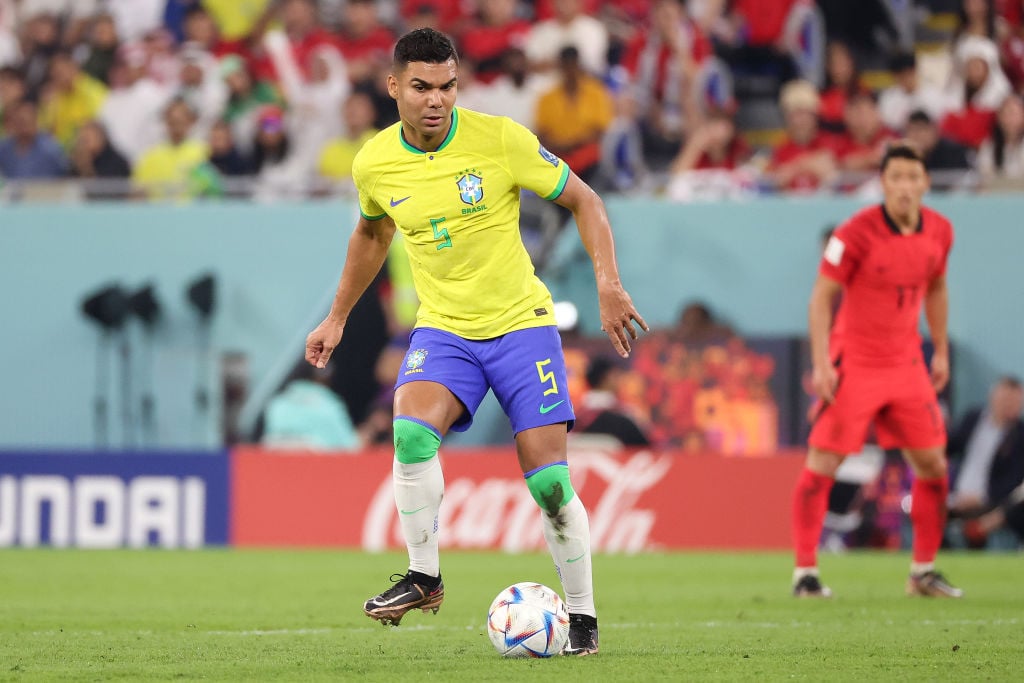 With Casemiro likely to be crucial in shackling his former Los Blancos teammate Luka Modric in Brazil's quarter-final clash against Croatia, Zinho, who won the 1994 World Cup with Brazil, has lavished praise on Erik ten Hag's midfield enforcer.
The 55-time Brazil international, who played in midfield, told ESPN : "He is the balance of the team. He is always in the correct place, at the right time, at the right moment to touch the ball, not only just tackling the opponent, but also building some play with possession.
"But positionally he is so good; he sees things earlier than others. He hardly misses the tackle; he doesn't get badly positioned, so, where the ball is heading to him, he sees the move before it happens. It must be so difficult to face a guy like that: he's well positioned, he gets there before you.
"Even when an attacker like Richarlison or Vinicius gets tackled, he's already there positioning himself for the second ball, you know? For me, until now, he's been Brazil's best player."
Zinho also felt that Liverpool's Fabinho would be an automatic starter for most World Cup sides, but because the former Monaco man is competing with the serial winner Casemiro, the 55-year-old believes Fabinho has to accept being a "reserve".
Zinho added: "I think this is funny because Fabinho would be a starter for almost every other team in this World Cup. But he is immediately reserve, for me, of the best defensive midfielder of the world today, which is Casemiro. Until now, he is the best player in Brazilian team.
"Casemiro takes great care of himself, he's a great midfielder and he's still in this great moment. I've never followed him like I have this time in the World Cup and I'm not surprised, but, I'm impressed with him.
"I see him as a point of balance in the Brazil squad: as a player defending or building the possession which is just incredible from one man."
Brazil takes on Croatia for a spot in the World Cup semi-finals tomorrow afternoon.
Have something to tell us about this article?
Let us know