Bruno Fernandes has not provided an assist for Cristiano Ronaldo since Manchester United's draw with Atalanta at the start of November 2021.
For a brief moment, it looked like their connection had returned, in Portugal's World Cup win over Uruguay.
Fernandes crossed the ball in from the left and Ronaldo appeared to glance a header into the bottom corner.
Ronaldo wheeled off like he had scored his 119th international goal – but FIFA had other ideas.
The opening goal of the game was officially awarded to Bruno Fernandes – with it ruled Ronaldo had not touched the ball.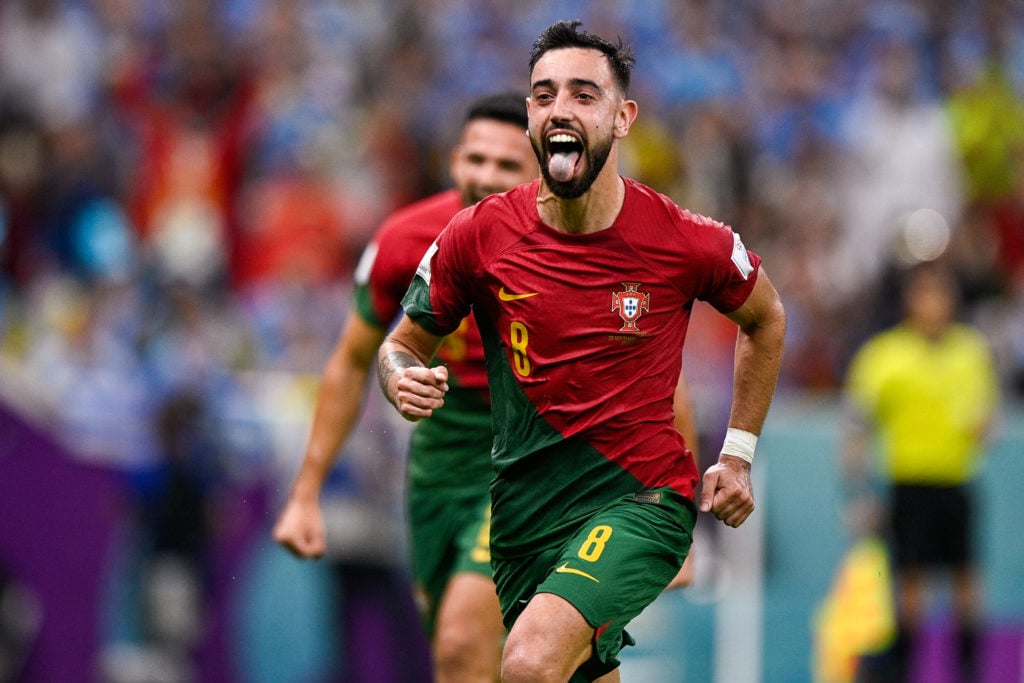 Fernandes adds a second
Bruno Fernandes won a penalty in the final minutes of the game, shortly after Cristiano Ronaldo had been substituted.
Fernandes stepped up to take it and with a hop and skip, he sent the ball into the bottom corner and the goalkeeper the wrong way.
He went hunting for his hat-trick late, seeing a shot blocked by the goalkeeper and another hit the post.
Portugal won the game 2-0, and Fernandes was the star of the show, adding to the two assists he provided in their opening win over Ghana.
The win means Portugal have qualified for the second round already, with a game to spare, and there could be a rest ahead for their stars when they face South Korea in their final group game.
Fernandes will want to keep on playing. He is in fine form, and with two goals and two assists,
He is the first Portuguese player to reach this tally in a World Cup since 1966.
Manchester United's stars are having a strong World Cup, with Casemiro scoring a scorcher in Brazil's win.
Teammate Neymar hailed Casemiro as the 'best midfielder in the world' – although Fernandes showed tonight too, that he is mounting his own case.
Have something to tell us about this article?
Let us know